COVID-Friendly Ideas To Consider For Office Interior Design Today
4 min read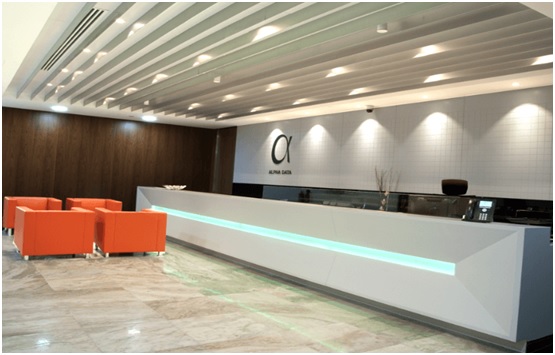 As the business world is slowly getting back to normal, interior design companies are busier than ever to make offices match social distancing guidelines. Changing the layout of your office requires investing in COVID-friendly furniture. This will enhance social distancing and sanitation to curb the spread of the virus.
Here are some ideas to consider.
Room capacity signage
Sticking social distancing is challenging for offices that used to be packed with employees. Ensuring this requires investing in customized capacity signs for every space. This will ensure that everyone understands how many are to stay in a particular place. Whether it is the kitchen, lobby, lounge area, or bathroom, you need a sign indicating the number of people present in one specific area.
Check-in stations
Before the pandemic, the lobby was a place for people to congregate from. However, with social distancing in mind, managing the number of people in the lobby or lounge area is important. Alternatively, you can use the lobby as a health check-in center for screening employees. You can have this area properly organized with designated check-in periods, COVID-testing stations, speed lanes, or self-check kiosks. From here, you can easily tell someone with visible signs of sickness or high temperature.
Flexible desk spaces
One way to adjust your workplace to accommodate staff who have been working from home is to shift from dedicated desks to flexible desks with appropriate spaces. Although your staff might not be coming regularly to match occupancy requirements, there is a need for additional space for general purposes. You have to work with a team of professionals handling interior design in Dubai to shift from dedicated to flexible workstations.
Social distancing floor stickers
To ensure social distancing in your workplace, invest in social distancing floor stickers. These stickers will allow employees and visitors to stick to the recommended six feet between each other. You can place the stickers beneath their seats, on the reception, and wherever they queue.
Sanitizing stations
Disinfecting and sanitizing are some of the guidelines to curb the spread of the COVID-19 virus. So, when undertaking an interior design project, sanitizing and disinfecting stations should be on your checklist. There is a need to have such stations across various areas in your workplace. Doing this allows employees to sanitize or disinfect wherever they need to. Visitors to your office and employees will appreciate this gesture that portrays that you care about their safety.
Touchless tech
Since COVID-19 spreads on surfaces, investing in touchless devices is the way to go. You should install these in places with heavy traffic. For entry and exit doors, install doors that open automatically. Alternatively, you can invest in a key fob instead of using door handles. The washrooms are familiar places for spreading germs. To avoid this, invest in touchless gadgets like dryers, dryers, and soap dispensers.
Video conferencing
Now that some employees are still working remotely, you have to invest in appropriate tech for efficient communication and holding meetings. A great idea is to include a dedicated room for making video calls. This will turn your tiny space into a wonderful space for video chats. Fortunately, you can experiment with various backgrounds for holding remote meetings.
Plexiglass barriers
The outbreak of the COVID-19 pandemic has made open office spaces fall out of favor. A wonderful solution to allow your staff to keep the social distance is by installing Plexiglass barriers. These are large plastic sheets for use to block staff from each other. These barriers allow seeing and hearing the net person without risking exposure to the virus.
Improving air conditioning
One of the ways that escalate the spread of the COVID-19 virus is through respiratory droplets. When someone infected sneezes, talks, or coughs, the flying droplets can spread the virus on landing onto another person. As a measure to keep your clients and employees safe, improving your air conditioning helps. Options include installing new filtration systems, increasing outside ventilation, and boosting filtration efficiency.
Use of UV-C lamps
These have been mostly used in hospitals to disinfect the air and surface particles. However, you can use these lamps to maintain a safe environment in a busy environment. Using these lamps after business hours is a great idea as part of your deep cleaning procedure to limit the spread of COVID-19.
Every business owner today is focusing on how to make the work environment safe for clients and employees. Undertaking an interior design project is essential to see that the office matches safety guidelines without compromising aesthetics. Partnering with a professional interior design company is strongly recommended to get your interior design project right.