Cavendish University Uganda- The Student-Friendly Institution
3 min read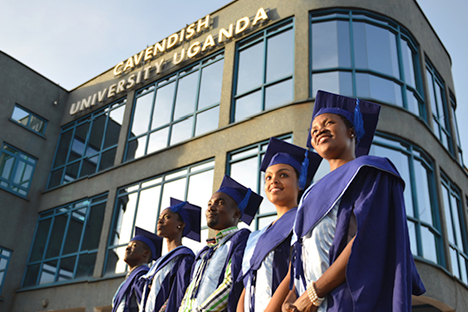 Among the most popular Uganda college and universities, Uganda Cavendish University Uganda, founded in 2007, is a co-educational institution located in Kampala, a large, urban settlement. CUU is officially accredited and recognised by NCHEU, National Council of Higher Education, Uganda, and is open to international students also. The university has intakes in January, April and September every year.
More than 5,000 students have graduated from Cavendish University, one of the best recognised universities in Uganda, since the time of its inception. It has four faculties- Business and Management, Science and Technology, Law and Socio-Economic Sciences, and also a School of PostGraduate Studies.
The courses and programmes offered by CUU are for pre-bachelor degrees ( certificates, foundation courses, diplomas), bachelor degrees, masters degrees and doctorate in multiple disciplines of study that strive to bridge societal gaps.
The campus mode of teaching comprises of face-to-face interaction between experienced and qualified teachers and students. Module descriptions and teaching schedules are shared with students in advance, as are detailed case studies and tutorial questions, to ensure participatory learning and smooth knowledge flow. In order to ensure quality education, popular classes with larger student strength are further divided into smaller sections.
Making the most of technology, an online learning platform has also been incorporated within the university and students who cannot opt for the on campus mode are offered blended learning as well as distance learning options.
A third of the campus based courses are delivered using technology, which is known as the 2+1 approach here. This one-third not only enhances the content delivery but also boosts digital literacy which is an important requirement in modern employability.
Those who search for undergraduates scholarships in Uganda need not look beyond CUU. Cavendish University offers Academic Excellence Scholarships for Ugandan students. Deserving applicants can avail of these grants if they fulfill the required criteria. Financial assistance is also extended via many other initiatives, like 10% off on tuition fees for every student referral, 50% or 75% off on registration fees for those who pay early, 100% off on application fees for new students who pay tuition fees early, 10% off semester fees for students who pay tuition fees early.
Extending the ease of fees payment further, Cavendish University offers multiple gateways for fees payment too. Students can pay the fees from their home, via U-Bills or Stanbic Flexi-Pay.
Students and their parents can choose of the modes to pay the fees conveniently.
The student population is a mix of citizens from more than 15 countries, and they are exposed to a multicultural and multilingual environment. Moreover, Kampala is an urban locale, and there is no dearth of means of entertainment and information for students. There is free wi-fi for students on campus as well as university football and basketball teams for the athletic ones. The annual cultural gala is a melting cauldron of food, music and fun. There are several places near the university where students can find good accommodation without spending too much.
The CUU Alumni Association launched in 2018 was formed to foster an environment of alumni participation. Alumni can volunteer to extend financial support to CUU or carry out activities that generate income to help run or benefit those programmes which can be a part of the CSR activities of the university. They can also donate books or sponsor a student. Functioning as a truly student-friendly institution, Cavendish University Uganda has aligned its policies and learning modes to suit all kinds of students. The university has become a popular choice among those aiming for higher studies with the ambition to launch into successful ca