Blockchain is here to stay and these 4 strategies can help you build trust!
3 min read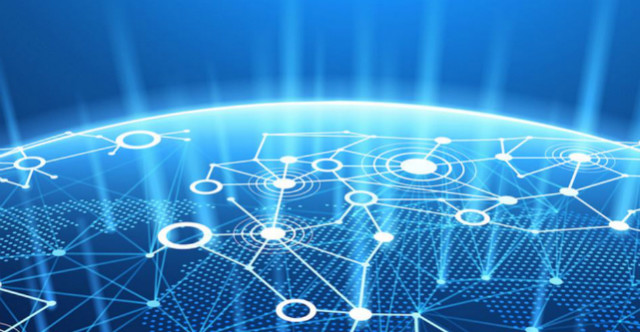 Technological Landscapes
Technological landscapes have always been changing for the better, each day is a step forward, but only some technology can create vast transformation and shake the very core of the business processes. The last one with such profound impact and extensive influence was the Internet. Now, Blockchain has earned the name for being such a transformational technology. A revolutionary technology.
The Internet made the exchange of information free and accessible to all, creating a world of knowledge available at anyone's fingertips. Blockchain similarly is hailed as the "internet of value," in which exchange of valuable assets and data is done through recorded transactions made easily between parties.
Blockchain
Blockchain is a distributed ledger system, a ledger – is a book in which all ledger accounts and related monetary transactions are maintained in a summarized and classified form. Usually, financial transactions are done through a centralized body like a bank. Blockchain is moving the power of a central authority to a network on stakeholders equally invested in the transaction to agree and verify it.
Blockchain by its primary working mode removes any intermediaries and the need for a paper-heavy process for documentation and verification, thereby reducing costs, time and increasing its reach and efficiency. It also increases traceability and transparency for many business processes.
A survey of top officials and executives across business verticals have responded that more than 84% have some involvement in Blockchain.  Almost 32% of those companies have Blockchain projects under development, and 15% have gone live with the Beta stage.
With such proactivity shown by businesses, it is going to be a new world order with Blockchain projects. It has been a huge reason for many Blockchain Academy to be set up ready to impart Blockchain development training in India for students, working professionals, and even Blockchain training for corporates through mass upskilling.
The demand for blockchain skilled developers and architects is increasing exponentially. Blockchain Academy, like EMURGO Academy in India, is set up as the educational arm of EMURGO, Japan. To nurture and groom blockchain talent to meet this demand.
But not everything is a bed of roses for Blockchain implementation. A lack of trust and regulatory hindrances is halting Blockchain's adoption going into full throttle.
While this stays, companies can take four strategic routes to build more trust between themselves, design a business model by agreeing through consensus for standards to operate together.
Instead of blindly adopting Blockchain, companies can derive a business case to streamline their current business and adopt the blockchain program. It brings about strategic clarity that will help all involved align towards a common goal.
Trust can be built by collaborative efforts between competitors who would instead come together to solve industry-wide problems through blockchain integration.
Putting in place rules of engagement between participants. Deliberate regulations and standards will enable them to engage along commonly agreed methods of operations.
Finally, regulations will change as more understanding of the Blockchain comes to light. Companies need to be agile and responsive to changes so they could evolve and mature as Blockchain technology does.
Meanwhile, if you as a young developer are keen on understanding your role in the big circle of Blockchain and want to contribute to the tech, be future ready then upskilling yourself is the first step towards achieving that.
EMURGO Academy WorkPro is a blockchain development training in India designed and delivered by the Blockchain Industry. It is a blockchain academy with a difference. It is the difference between getting a blockchain certificate and having doors opened to a prospective career in Blockchain.
Choose wisely!
Next batch begins on July 28th, 2019. Sign up for more info.