Benefits of Podcasts for Online Courses
4 min read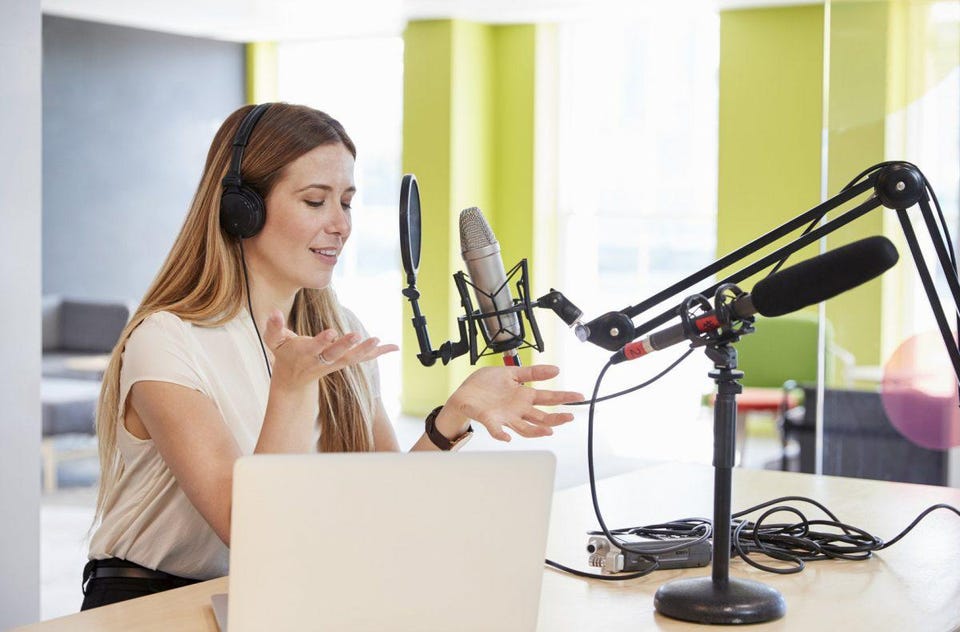 With the growth and development in science and technology, our education system has evolved a lot. Leaving behind the conventional methods, online teaching is growing at a much faster rate. Educators look for a platform to sell courses online and enjoy the benefits like better flexibility, convenience, comfort, cost-effectiveness, and more.
To sell online courses effectively, embedding unique features for quality promotion, marketing, selling, and providing students with a proper academic experience is important. One such way is podcasting. A podcast is a form of audio where a person shares their knowledge, experience, opinions, or brands of the business. It is a digital series of spoken words made to develop a strong connection with the target audience. Let us discuss its benefits in online courses. 
Benefits of podcasting in online courses 
Convenient to make 
For shooting videos, and recording lectures with the camera on, online educators have to face a few challenges. They need to focus well on the background. Not any place is suitable to record videos. One needs to invest in building the right study space or go to the studios for recording a video. If it's related to fitness or yoga, then maintaining a gym ambiance, and background is necessary to make videos engaging and attractive. 
This is sometimes difficult for teachers to manage and tight schedules too. However, in the case of podcasts, there is greater convenience and flexibility. Traditionally, podcasts are audio-based only. Adding videos to the podcast is not a necessity. Educators can record from any place. It should be noise-free with no disturbances. From anywhere and at any time, teachers can record podcast episodes conveniently. 
2. Accessibility for students
An online course is said to be successful when it offers students access to learning. Podcasts are the best way to give students accessibility. Reading textbooks or watching videos when traveling, or in busy schedules becomes difficult. However, these difficulties are not present in the case of podcasts. Teachers can record audio on teaching a particular lesson, or course topic and provide the same to the students. Now learners can listen to the audio from anywhere and at any time. Whether jogging on a treadmill in the gym or traveling from a bus, metro, car, etc, students can access the podcast, listen, and seek a proper course understanding. 
3. Helps to earn credibility
To sell online courses effectively, it's important to develop a sense of trust and satisfaction among the buyers. To do so, online course creators need to win the trust of the target audience. For this, podcasts help online educators to a great extent. One can interview, co-host, or have guest appearances in the podcasts respectively. 
You can call a popular educational entrepreneur, motivational speaker, career coach, or any other online course creator too. You can ask them to talk about your course, the benefits offered, and it will be a healthy decision to enroll in this course. In this collaboration, you can ask the other person to share the podcast on their social media platforms to reach the target audience faster. This will help online course creators to earn credibility at a much faster rate. 
4. Can be used as a study tool
Educators look for the best platform to sell online courses, also the need to focus on the study material is equally important. The more effective the study material, the better the learning experience of the students. Podcasts can be used as a study tool too. Online course teachers can make audios on the academic subjects that need to be taught to the students. These podcasts can be uploaded on the course website, youtube channel, or sent to the students at their respective email addresses. Students can listen to these audios as many times as they want. This enhances their self-studies and course performance to a great extent. 
5. Better course promotion
For selling online courses effectively, doing course promotion is a necessary step. The templates, the brochures, and written community posts on social media accounts are not very engaging for the audience. Not all people enjoy reading. However, the audios and videos are quite effective to approach people. Podcasts give online educators the creative freedom to think, speak and connect with the audience better. The guest appearance on the podcast will let you top the popularity list of e-learning courses. The recorded podcasts can be uploaded on different social media platforms like Facebook, Instagram, YouTube, etc. 
Conclusion
With the growth in educational technology, online teaching platforms are increasing rapidly. To sell online courses effectively, podcasts can help. By reading the above-mentioned information, we can make out the benefits of podcasting for online courses. It gives better convenience and flexibility to both educators and learners.