A Beginner's Guide to Indoor House Gardening
5 min read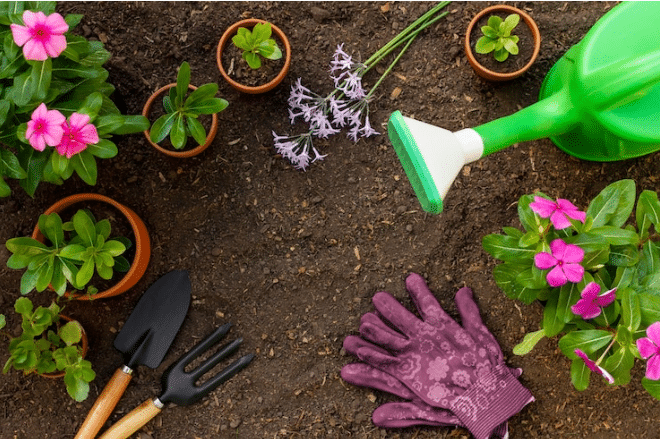 Most often gardening is considered an outdoor activity but an indoor garden is a perfect way to bring nature into your home. Watering plants, repotting them, and exploring the beauty of nature are therapeutic and the green foliage gives a fresh look to your abode. There are multiple ways through which you can introduce plants to your home, be it in the form of microgreens or succulents that allow you to create your beautiful plant-filled sanctuary indoors. 
Plants along with quirky planters and other home decoration items online can always be styled to suit the aesthetics of the space. You can also buy metal wall art online in India to add a pop of colours along with the voguish plant décor in your abode. 
However, while shopping for home decoration items online, you may find it daunting to get the right kind of plant décor for different areas in your house. This comprehensive guide will become handy for you to create a lovely indoor garden effortlessly. Follow right in to get inspired. 
Start with small steps 
Less is always more when one begins the journey of bringing plants home. If you are a beginner and do not know where to start then begin with small changes. Introduce some of the low-maintenance plants the Zee-Zee Plant, Snake Plant, Syngonium, Monstera, and Pothos to your bedroom, living area, and kitchen. Once you become familiar with the basic gardening practices while taking care of these plants then you can bring the bigger plant buddies home.
These plants look the best when paired up with sleek and contemporary planters like the On-Trend Abstract Gold Planter which is a unique blend of design and modernity. When shopping for home decoration items online, don't forget to add basic gardening tools to your cart!
Make indoor gardening purposeful 
Gardening can be more than just aesthetics when it comes to installing a small indoor herb kitchen garden. Herbs are the everyday requirement in the kitchen as they make the dishes look fanciers and all the more flavorful. Then why not have your kitchen herb garden?
Getting a herb garden indoors is an easy task as the herbs like basil, chives, mint, and others are easy to grow and maintain. When shopping for home decoration items online, you can always invest in small colourful pots especially the ceramic ones since they are best suited for such herbs. Get the mouths watering with a little smattering of chives of potato, mint mojitos, and pesto pasta with fresh homegrown herbs. 
Vertical gardens for the living room
The vertical garden is one of the most efficient ways in which you can bring plants indoors as it not only adds colours but also makes the wall look lively. If you are confused about how to decorate the bigger walls in your living room and also want plants indoors then vertical gardens are a perfect choice.
Many varieties of indoor plants like succulents can be arranged in different patterns in the vertical garden palette to spread an aura of positivity and create visual appeal. Along with the vertical garden, shop for flower vases online to decorate the center table for living room.
Create a lush green plants arrangement in the bedroom 
Why not bring plants to the bedroom and add some urban Zen? Plants in the bedroom are a great idea because they act as mood lifters and diffuse tranquility in the surroundings. Along with the stunning looks, plants are good for their health benefits as they reduce indoor pollution, are good sound absorbers, and fill in the gaps in the space without the requirement of massive furniture.
For the bedroom, you can begin by placing a flower vase online with your favourite plant or two on the side table or the console table. If your bedroom is big enough then you can try grouping them with stylish planters like the Urban Zen Black and Gold Planter which will accentuate the beauty of your plant décor. Select antique flower vases online to put in floral arrangements in your room that will add to the plant décor of your bedroom.
Rejuvenate your dining area   
Plants make up an excellent setting in your living area that boosts up your morning breakfast views and dinner party's atmosphere. They are a wonderful way to deck up your center table for living room. Confused about which plant suits the best to your dining area? Monstera is, as it is huge and beautiful to give the ideal indoor garden vibes to your space.
If you have a small dining area then placing plants like Jade Plant on your dining table can also be a great option. Complementing the evergreen elegance of the plants with flower vase online or multipurpose planters like the Contemporary Black and Bronze Vibrant Planter with a double storage option paves the way to keep other home decoration items for an enhanced look. To complete your décor, don't forget to buy metal wall art online in India.
Hang in Plants 
Show some creativity by hanging plants indoors. Hanging plants is the trendiest way to bring life to your abode when you lack space. Some of the ideas for hanging plants are either hanging the plants like Golden Pothos or String of Pearls directly in the hanging pots or by using artistic macramé hangers to hang the potted plants to give a Boho look.
Hanging plants can be placed in the unnoticed corners, on the shelves, or even hung through the ceiling. Ferns and other trailing plants look spectacular when suspended from stark metal beams along with adding an eclectic styling to the rest of the room.
A burst of colours through a bloom or two
It might seem like a difficult idea to have plants blooming indoors but it is possible. Indoor bulbs are the beauties that are not for outdoor use only rather they create a striking centerpiece for your dining table or even on the centre table for living room. The incredible fragrance is the added advantage of having flowers indoors. Grape Hyacinths, Hydrangeas, Amaryllis, and peace lily are some of the top flowering plants that will give a tint of colour to your home. Place them in your flower vases online for the best results.
These were some of the best tips and tricks about how you can create your indoor garden. Shop for the best home decoration items online such as flower vases online or planters that will add to the mesmerizing beauty of indoor plants. Plants are synonymous with happiness, joy, and calmness therefore having plants indoors is never a bad idea. Buy metal wall art India online along with other décor items to make your house feel like a home.