8 Best Way To Improve Internet Speed
5 min read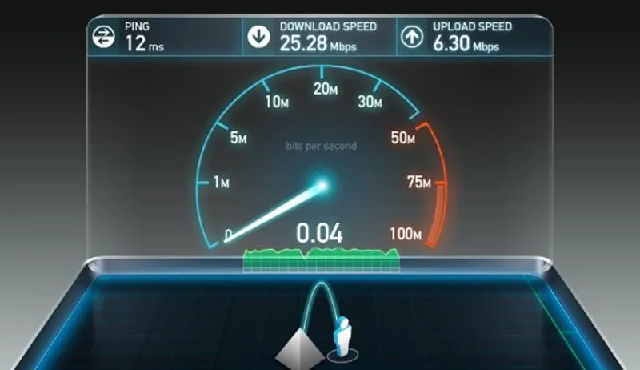 Sometimes, the Internet is the universe's way of telling you to go out a bit for fresh air. Most of the time, however, it is a cruel joke aimed at destroying your productivity or your leisure. Here are 10 ways to try to alleviate the scourge of a slow Internet connection.
Check on the page of your provider what speed has contracted the line you are trying to fix. It sounds like a truism, but not everyone knows exactly what they hired years ago. If you do not know, call the provider and find out. Read more
When you have found out, run a speed test. If the figure matches what you have been told, the only solution is to change to a better plan. If you do not agree, it may be that the provider is teasing you, but before calling a hydra, it is worth checking that it is not a problem for us.
2.-Check your hardware
Fixing a connection is a matter of discarding what works well to isolate the problem. Connect another computer using the same cable. If the speed is still bad it is likely that the problem is in the router. If it works well, the problem is with the PC.
Restart the router, or even turn it off completely and turn it on again. If the connection remains the same, you will probably have to replace it or fix it. Giving universal instructions is impossible considering the number of routers in the market.
3.- Check the WiFi network
WiFi connections are always slower than cable connections, but if there is much difference between them, the problem may be in the wireless network. Sometimes it can simply be that the router is in a bad position or you have too many devices connected. In this post there is a more exhaustive list of procedures to deal with a rebellious WiFi.
4.-Disable applications and plugins that eat the wifi
If the hardware seems to work fine, but the computer still has a bad connection, check which applications have access to the Internet. Programs to download files such as BitTorrent make web browsing slower. Installing extensions such as AdBlock Plus or FlashBlock, which block unnecessary uploading of videos can help.
Some services to synchronize files in the cloud such as Google Drive or Dropbox can also be moving data in the background and slowing down the connection. Turn off that feature or pause it. Likewise, some operating systems are usually updated in the background. If you do not want them to do it, you can change the configuration so that they ask you beforehand or schedule those updates for times when you do not use the equipment. It is quite likely that these tips do not solve your problem, but at least they will make the connection a little more usable.
5.-Test a new DNS server
When you type any address in a browser, your computer converts that address into a proprietary system called DNS address. Sometimes, however, the servers that support that address system may be experiencing problems or be completely down.
Each Internet service provider has its own DNS servers, but it does not always touch you the fastest. Often, this fastest DNS server is the one that is physically closest to your location. Changing to these servers is not a panacea, but everything adds up. To search for alternative DNS you can use applications such as DNS Jumper (Windows) or Namebench (OSX).
6.-Optimize your browser for slow connections
Finding the problem that makes your connection slow may take time. Meanwhile, you may need to navigate as best as possible. In that case it is best to optimize the use of the browser. Try to use mobile or HTML versions of the web pages you visit, disable the images.
The most advisable thing is to have on hand a second navigator configured to consume the minimum possible data. In case you want to continue using Chrome, Google has a very useful extension called Data Saver that compresses the data before sending them. These same tips are useful when you need to anchor to the network from your smartphone and want to limit the consumption of your data rate as much as possible.
7.-Work intelligently
If you need to have some work done from a slow connection, you probably need to prioritize your way of working differently than you do when you have a fast connection. Separate your tasks between those that require more and less bandwidth, and leave the second taking advantage of the moments of better connection.
If the connection does not allow you to do the heavier tasks, perhaps the
best
solution is to go to a public Wi-Fi or to someone else's house to finish the job. Likewise, try to work offline as much as you can. Write the documents offline and upload them only when necessary. If you plan it well, at least you can get all the performance out of a poor connection.
8.Call your Internet provider:
If you have come this far and you have not managed to solve anything, it is time to go to your Internet provider. The fault of a bad connection is not always the user's. Even if you are probably angry, treat your interlocutor with respect and you will get better results. Remember also that they can hear what you say when they put you on hold.
In some cases it may be worth changing your Internet plan, especially if they have been giving you a speed that does not correspond to you.