7 Step To Protect Your Data And Boost Your Privacy
5 min read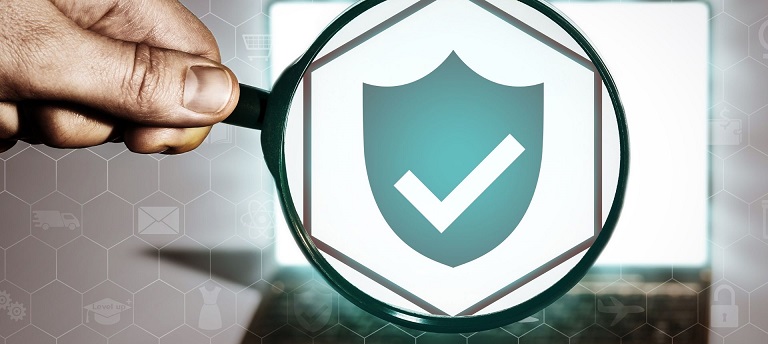 In the cyber world, your data is the most crucial thing you have. If you lost your data or privacy to someone then you may get into trouble. So, you should always work with full protection. There are various tools and services available for data protection. Along with top tools, you should also adopt some preventive measures to keep your data and privacy secured.
Update your software programs regularly
Outdated software means an open door to malware. Whenever your software gets outdated; you must update it before you face issues. Your software company provides regular updates to keep your software protected from threats. Updating OS is most important to keep your device protected. You must update your OS whenever it is available. Along with OS, you must update your security software, banking applications, working programs, etc. If you have a Windows device then press the Windows key and I key together. The setting tab will appear on the screen. Click on the Update and security option. Select Check for Updated option. The process will take some time. If you see any new updates; install it immediately. The Windows updating process will take some time according to the size and internet speed. Wait until the installation process completes. Now restart your device to resume your work.
Purchase good antivirus
If you have invested lots of money on your device then using a few dollars per month is not costly. You must purchase a good antivirus that can provide all the necessary security tools to your PC.  Avast user can have get the features like Disable Avast for device. Indeed today most of the devices provide good interfaces that can deal with virus infection but there are other dangerous threats where you need extra help. Avast Antivirus creates an extra layer of protection for your device. Many antiviruses also offer good device optimization tools. So, according to your requirements, purchasing and installing a good antivirus that can deal with all types of dangerous threats.
Many antivirus programs also provide a 30-day free trial. If you are not sure which antivirus program is best for you then get a plan which seems good for you. If you don't like its features then cancel the subscription and ask for a refund. Use Avast antivirus which not only provides good security but also has a low system impact.
Secure your passwords
Yes, you heard right. If you want to secure your data by using a password manager; your passwords must be secure. People use weak passwords and then face hacking threats. The most basic measure for good protection is a strong password. Use a password that can't be guessed by other people. If you use a password such as your phone number, date of birth, or your pet's name; anyone will guess it. Even your teenage kid can guess who knows you personally. So, always use a strong password that is long enough that nobody cracks it. You can also make use of a password manager. The password manager tool allows you to save your all usernames and passwords securely. You can purchase a password manager tool or you can use antivirus which offers a password manager.
People have a habit of saving passwords on their browsers. If you share your device with anyone; never save passwords on the browser. The password manager saves all your passwords so you can use them anywhere safely. Some password manager tools can also create strong passwords. If you don't know how to create a strong password for your account; use the password manager tool instead.
Improve your browser privacy
No internet device is fully secure; if you use the internet on your device then threats can get you. But you can't ignore the internet. You have lots of jobs which you can't perform without the internet. So, the only option to keep your data safe is to improve your browser privacy.
Installing security extensions may help. Install an ad blocker that helps you keep you stay secure from tracking cookies and other potentially unwanted programs. Use must use a web browser that allows you good privacy options. The most dangerous thing for your privacy is your social media accounts. You share almost everything about you on your social media posts. Sharing is good but you should keep it up to your good friends. You must keep your account private so nobody can check personal details without your knowledge. Using a secure search engine can also aid your privacy.
Use 2 Factor Verification
2-Factor verification is one of the most advanced tools for security. It keeps you secure even when someone gets your password. He won't be able to use your account until he gets another verification such as an OTP or biometrics. You must use 2-Factor verification on a banking application. Use multi-factor authentication and provide an extra layer of protection to your banking accounts.
Secure your sync devices
Keeping your laptop secure is not enough. You must secure all the devices which sync together such as your phone. You use your phone more than a laptop or any other device. If you don't want to get your data or privacy compromised; keep your phone under good protection. Always use a screen lock on your phone and never share your phone with anyone. You must use an anti-theft tool on your phone because smartphones are prone to get lost. This tool will track down the location of your phone so you can find it easily. It also allows you to set an alarm on full volume. But if you think your phone is gone for good; use this tool for removing all the data available on your phone so nobody can get it.
Access Secure Websites
Most of the online threats use insecure websites to attack your device. But if you use only secure websites then you can minimize the danger. You can use the HTTPS Everywhere tool as a data security tool that sends all the data packets between the browser and website securely. Another good tip for security is to use your sixth sense. If you see any URL which seems suspicious then you should not access it. You should only access websites that seem fully reliable and secure.
About Author