5 GOLDEN RULES FOR SUCCESS ON THE STOCK MARKET!
4 min read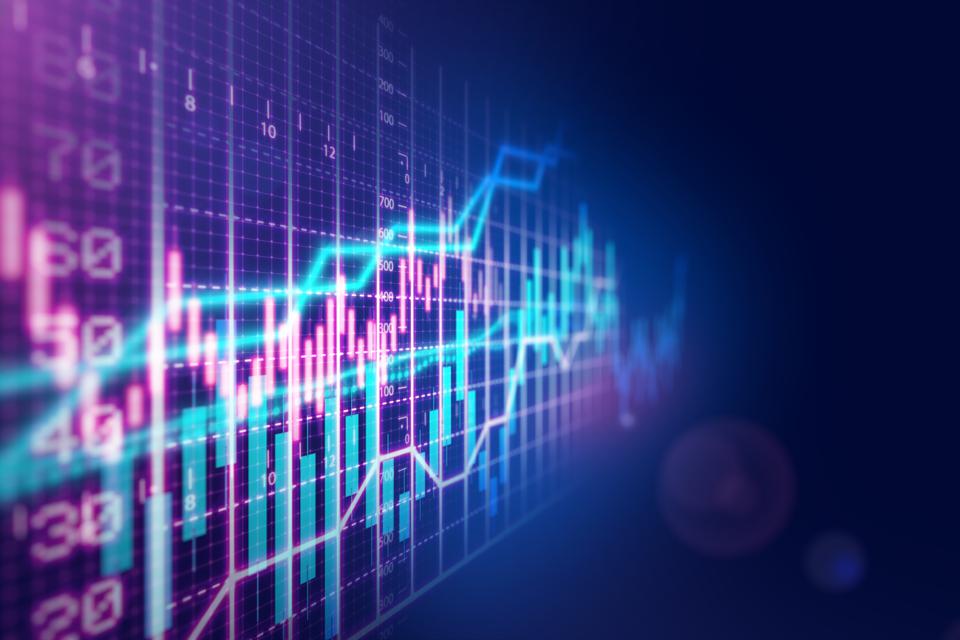 Ready to invest in the stock market? Follow these 10 commandments and everything will be fine. These are common-sense rules, easy to write, easy to understand. But believe me, they are not always easy to apply.‍
HOW TO SUCCEED IN THE STOCK MARKET?
If you want your financial investment to be a profitable investment over time, you should keep in mind that it is an investment, not a game or a bet. Buying stocks is all about buying a small piece of a business. But to be successful in the stock market, you must also consider other asset classes, such as bonds, commodities and real estate.
The success of this investment cannot be judged from one day to the next, nor from one week to the next. It is judged on annual horizons.
INVEST IN THE STOCK MARKET THE PART OF MY SAVINGS THAT I DO NOT NEED.
Make sure that you never have to sell your securities for any personal reason. What you put on the stock market, you invest for the long term, for several years. Many studies show that the risk of loss is reduced significantly over time, despite economic crises, stock market crashes and even wars.
Keep your precautionary savings in risk-free passbooks, the other part in less volatile media such as bonds and Euro funds housed in life insurance. Reserve part of it on action supports to boost the growth of your assets. This method of risk management between assets (stocks, bonds, etc.) should follow you throughout the life of your financial assets.
IDENTIFY MY RISK AVERSION
A man on the edge of a cliff represents the risk that every person is likely to take to succeed in the stock market. Your sensitivity to loss will define your reactions during volatile market phases, or even crash. Ask yourself how you will feel if your stock portfolio includes the best stocks. Won't you sleep? So, come back to point 1, you have put too much of your wealth on your investment in shares.
Indeed, it is essential to manage to take the necessary distance during the phases of stock market panic. Keep in mind that a stock market crash is a great opportunity to enrich yourself, because you will be able to buy shares of companies with solid fundamentals, at half the price.
A stock market crash is a time to increase the share of stocks in its assets, and not the other way around. You still have to know which shares to buy.
PLAN MY GOALS OVER TIME
Depending on your age and your goals, you need to adapt your approach to saving. What are the underlying reasons for investing in the stock market?
Make money, sure, but what do you want to do with that money? Buy real estate? Prepare for a more comfortable retirement? Become an annuitant? Ask yourself these questions. So, and if one of the answers involves recovering part of your investment over the next few years, adjust the risk of your investment accordingly. For your investment to be successful, you need to manage your risk as you approach the goal. How? 'Or' What? by reducing the share of risky assets, such as equities, in favour of less risky assets, such as high-quality and short-term bonds.
DON'T LET MY EMOTIONS GUIDE MY INVESTMENT DECISIONS
The biggest problem with an investor is that they are human. He, therefore, has emotions and these are his worst enemies. You need to know what your investor profile is. Depending on the evolution of the markets, you go through all kinds of emotions, and they will make you react in the worst possible way: you will buy high and sell them lower. However, to be successful in the stock market, you obviously have to do the opposite.
Having a defined strategy means being able to hang on to it and avoid emotional decisions. We replace emotional decisions with mechanical decisions. Markets are volatile, it is. Yet the business of companies in which you buy shares are far from being as volatile! In the next crash, keep this in mind: you can buy something cheaper that is still roughly the same value as before the crash.
There are also investment methods that protect against a stock market crash while benefiting from the long-term performance of stocks and financial securities such as bonds or gold. Obviously, it is important to choose your stocks or ETFs well, because the fall in the price of a stock or an economic sector can just as well be caused by the deterioration of economic fundamentals.
HAVE THE MINDSET OF AN INVESTOR, NOT A SPECULATOR / TRADER
Two men, two faces: a happy stock market investor, a losing stock market trader. To succeed on the stock market, don't gamble, don't bet, don't speculate, but invest. You won't beat the market in the short term, only in the long term. Many savers approach the stock market as a game, as a way to earn money in the short term. Do you know of any who have succeeded? They ended up being flushed out by the market. 89% of traders lose money. 1% live from their trading activity.
If you are interested in financial investing, you have probably been targeted by some online advertisements promising you to get rich, to earn $ 3,000 per month with trading methods that have supposedly enriched whoever tries to sell them to you. Only one thing to do: flee, do not be lured by promises of easy riches. The only one who will get richer will be the one who sells you his training.