5 Drawbacks Of Using An HR Software
3 min read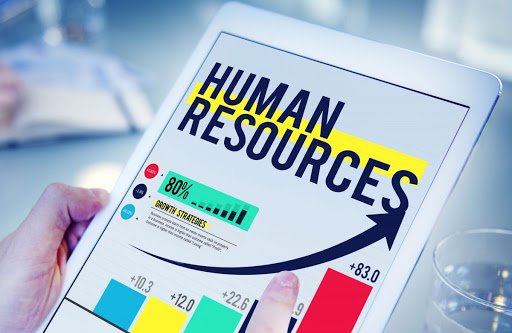 Technological advancements have always proved to be a secure option to optimize the workload of fast-paced organizations. With that being said, we can't deny the fact that these advancements do come with certain limitations. HR software is one such product of technology which optimizes the workload of HRs, but comes with certain loopholes. HR software has come up with optimizing solutions to various functions related to HRM, such as payroll processing, accounting, timesheet management, etc. and these limitations do create hurdles in smooth functioning of the HRM.
Let's take a deep-delve into the details and discuss some of the stumbling blocks of using an HR Software.
Data being an integral part of any organization embodies confidential information related to the employees' personal details. Such information is meant to be sewed between the employer and employee. An easy access to data on cloud-based software could be a solution to various issues but has a downside as well. A file stored on a global platform with easy access has a higher risk of data breach. Encryption and secured software do minimize the risk of such incidents, but it isn't an impossible task for a hacker to get through these security walls and gain access to valuable data. One way to keep these threats at bay is to invest in security against malware and data breaches while opting for an HR software.
A web-based Software is dependent on the Internet. It eventually stakes the HRM functions on the Internet. In case of an outage, it brings the business proceedings to a halt, which might result in grave losses. Although such issues mostly affect the companies that have their offices in rural areas or areas with severe weather conditions. These issues have hampered the functionality of many organizations as they had employees remotely working from various regions with and without proper internet access.
Many organizations tend to integrate various software to combine and function for various HRM activities such as managing payroll, recruitment and onboarding, performance evaluation, etc. This creates an issue as companies tend to opt for applications from different vendors. These applications might not be compatible with each other which might lead to irreconcilable complexities. Another reason for such a glitch is combining web-based applications with current computer based applications.
The vendors tend to upgrade their application with modified features which sometimes might not be compatible with the integrated software. These changes increase the cost as well as it might require the IT team to come up with new infrastructure and increases the workload of the IT team to install and build systems that are compatible with the new version.
Vendors tend to increase the price of their services with time to increase profit, resulting in an unwanted change of budget for the companies.
To know about the whole functioning of HRMS software in detail, refer to the HRMS guide available online.
This is one of the major challenges faced during lockdown by HRs while using an HR Software. Most of the employees around the globe were working remotely due to the outbreak of Coronavirus. Although web based HR software worked as a huge boon, it also increased the risk of identity theft and fraud. As the only way to access these portals were the login ID and passwords and biometric configurations failed to function remotely.
In spite of the fact that HR software has proven to be an efficient approach for HRM, certain loopholes have raised concerns. One comprehensive way to deal with these drawbacks is by acquiring adequate knowledge about the available options before opting for an HR software and to make sure that the IT team has suitable options to come up with instant solutions for such unannounced glitches.