4 Watches for Women You Must Flaunt this Wedding Season
3 min read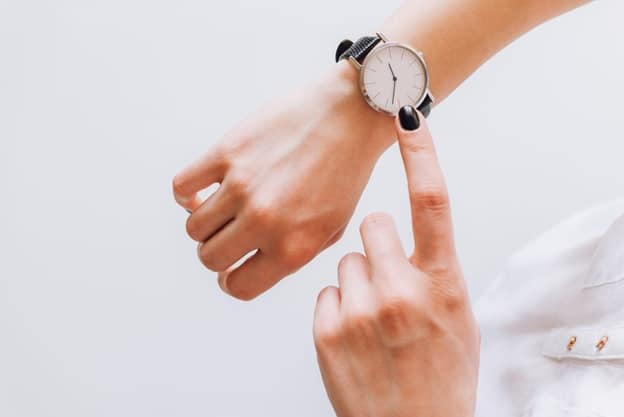 Wedding season is upon us. Some of our friends are getting married, while for some, it is relatives. There are many things to do, from shopping for wedding outfits to matching the right accessories; the list is endless. However, the one thing that remains constant while assembling an outfit is wearing a watch. Whether going for a minimal look, like a suit or a simple saree, to wearing a heavy outfit such as a lehnga, that watch on your wrist will help perfect your appearance.
However, in the hubbub of finding the perfect dress to make you look elegant, selecting the right watch that goes well with all your outfits takes time and effort. While you can look out for dresses by visiting stores or browsing online, we can help save you time and find that perfect watch you long for. So, here we are listing the most exquisite watches for women that you wear this wedding season.
Flaunt the Animal Print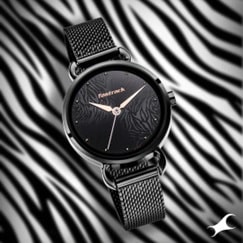 This Animal Print Watch with a Black Dial is the perfect pick for women who love to experiment while keeping it low profile. The mesh metal strap gives it an old-school look, while the black dial quartz analogue movement subtly shows your experimenting style that is not afraid to try out something new. You can pair it with a suit set, lehnga, saree or even an evening gown, and it will blend in accordingly, becoming a statement piece. Apart from weddings, you can also wear them daily.
Go For The Brown Supremacy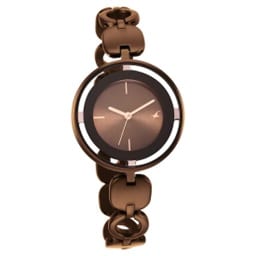 When it comes to brown, one can never go wrong. This Glitch Brown Dial Brass Strap piece is one of the best watches for women to wear this wedding season. For the ladies, who want to look classy and confident, this one is the perfect pick. You can pair it with any outfit, and it will blend in. you can also ditch the bangles and bracelet and only wear this brass strap analogue watch as a statement piece. This will give you a stylish yet relaxed look throughout the evening. Now that makes perfect sense.
Take Spring Season Everywhere You Go
 
In love with floral patterns and want a watch that has them too? Worry not; we have just the thing for you! The Uptown Retreat with grey dial and the leather strap is the perfect pick for wedding watches for women. It is refreshing purple color is quite refreshing and pops out against every background. The watch background has a flower petal design which you will not easily find anywhere. You can wear this wristwatch as a standalone accessory. This one is a head-turner, and you might have to tell everyone you meet where you got this watch.
The Stunning Black Beauty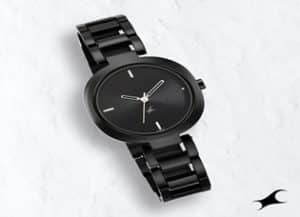 Want to look effortlessly amazing and classy and create a statement? This Stunner in the black dial is the perfect pick when we talk about watches for women to wear at weddings. With the quartz movement, round case shape, and metal black strap and case, this will go perfectly with every outfit you pick for the evening or day wedding. So, whether it is a lehnga-choli, salwar suit, saree, Ghaghara, or an indo-western fusion dress, you can wear these watches for women and rock the evening.
Conclusion
Watches are the ultimate accessory that enhances the look and ties it together. Several types of watches are available in different colors, designs and straps from different brands. However, one brand that stands out regarding watches for women is Fastrack. Their stylish range of watches for women is exquisite and is perfect for the wedding season. So, get your Fastrack watch home today!