4 Rules To Follow When Opting For A Loan Against Property
3 min read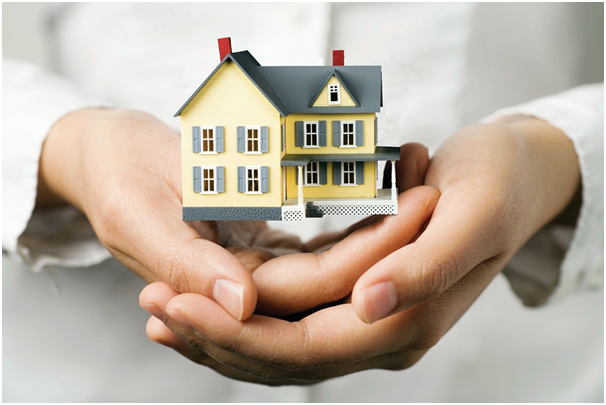 Borrowers looking for additional funds often find a loan against property to be their best option due to its high-value credit amount and extended tenure. The loan also comes with a lower rate of interest that provides individuals with the convenience of repayment through manageable EMIs.
Loan Against Property
When in a financial crunch, borrower-friendly loan against property features come to optimum use. A hassle-free application process and easy-to-meet eligibility criteria add on to its benefits. This flexibility in the application process and required documentation is possible because lenders have the reassurance of the mortgaged property that they can liquidate in case of default.
The credit value obtained through this loan depends primarily on the current market price of the mortgaged property, and lenders often provide up to 70-75% of this price. This amount is adequate to help a borrower meet any personal or professional financial requirements. However, considering that availing a loan is a vital financial decision, you must compare loans provided by various leading NBFCs before settling upon one.
Below are a few rules that borrowers need to follow while opting for a loan against property.
Borrow As Per Repayment Capability:
Since loans against property are secured advances, lenders are not stringent with the credit score of borrowers. However, it is essential that borrowers make a quick calculation about their FOIR (preferably below 30-50%), evaluate their repayment capability and decide upon their EMIs accordingly.
It is one of the vital ways to ensure you don't default on your loan against property.
In Case Of Higher Credit Amount, Opt For Insurance Coverage: 
Borrowers often avail a loan against property in India to purchase properties, fund higher studies, bear wedding expenses, etc. Naturally, the credit amount obtained through this secured loan is considerably higher.
Now, with a higher loan amount come higher risks of defaults in case of any unexpected circumstances.
Borrowers, thus, need to go for lenders who offer customised insurance schemes so that in case of unforeseen situations, the borrower's family can cope with the outstanding credit amount. Additionally, such policies also insure the asset that has been purchased with the loan amount.
However, while availing such schemes, do remember to read their terms and conditions and then make an informed decision.
Go For A Convenient Loan Against Property Tenure:
Loan against property is preferred mostly because of an extended tenure and lower rate of interest it offers. Borrowers must opt for a repayment tenure that is convenient for them considering the loan EMIs and financial obligations.
A longer tenure comes with lower EMIs but more interest payable. A shorter tenure comes with higher EMIs but lower payable interest. Consider this and select what is suitable for you.
Regardless of the tenure, you can also opt for part pre-payment and loan foreclosure facilities from the lender. 
Investing For Beginners – Where To Start, Types Of Investments
Compare And Go For The Lender Offering Maximum Benefits:
Owing to the numerous financial institutions that provide this kind of mortgage loan, borrowers now have the option to avail a loan that helps them meet their specific needs. Borrowers can also use their loans against property to consolidate existing debts.
It is ideal to approach reputed NBFCs like Bajaj Finserv who provide Loan Against Property with benefits. The Loan Against Property documents required are also minimum:
Bank account statements of the previous 3 to 6 months
KYC documents
−        IT returns
Documents of the property
Address proof
Latest salary slip
Moreover, this financial institution comes with beneficial features like:
access to their loan details via a customer portal
property dossier
quick and hassle-free loan disbursal
Additionally, Bajaj Finserv brings tailor-made pre-approved offers which save your time and ease the application process to avail finances without any hassle. These offers are available on home loans, personal loans, business loans and several other financial products.

Following the above rules can help borrowers get access to the best offer and enjoy easy-to-meet loan against property eligibility criteria, high credit amount, etc. Always have the prior knowledge of processing charges for loan against property before applying. Finance your high-end investments effectively with a customised mortgage loan.