4 Features Of Avast That Will Speed Up Your PC Performance
5 min read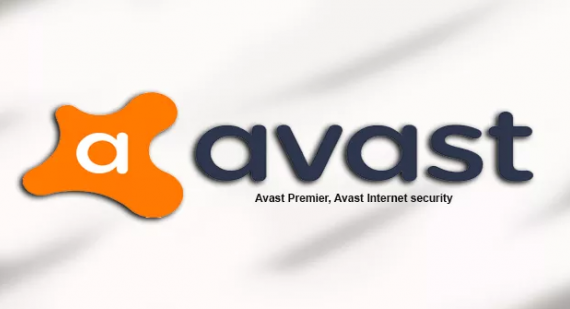 4 features of Avast that will increase your PC performance because your PC performance can be affected by many of the things. But Avast is an antivirus which will protect your computer from those things.
With the help of Avast, you can easily find out why your computer's performance is getting and you also improve those problems.
Many of the time, when you start your computer then it takes lots of time. That means your computer is so tired then it takes lots of time to start.
Is your computer's hardware is so older than average than learn the 5 features to make your PC performance very fast? If your PC hardware is older than installed the only appropriate application of Windows.
If your PC is taking lots of time to start than don't wait to start because your computer is old. Because a new computer or laptop can be easily and quickly start that is why everyone likes to buy a new laptop.
New computers can also launch the programs and application very quickly. In a new laptop, if you install more apps and download more games then it also takes lots of time to start.
Here are the few things from which you can easily give a digital boost to your computer and it can start easily and very fast.

1. Uninstall The Apps That You Don't Use
If you are not using the apps then uninstall all those apps. Because it takes lots of storage and that is why your laptop takes lots of time to start.
In Windows 10, you can easily uninstall the apps and programs by opening the control panel then find out the program and apps that you want to uninstall then select the option to uninstall the programs.
By uninstalling the apps, the speed of your PC is increasing and it can quickly start. Because in many of the programs the background process is going on that can affect your laptops performance.
By uninstalling the apps that you don't want will also improve the security of the system. The older apps like Java also have a security risk because it can leave the way for hackers.
2. Free Up Your Hard Drive Space
Many of the times, laptops are not starting quickly because there is no space in the hard drive. So, maintain the space of your hard drive and clean the things properly that you don't want.
Many of the people are avoiding the message that your hard drive is 90% full. But take this message seriously and clean the hard drive properly.
Because many of the time, the laptops are becoming very slow and takes lots of time to start because of lack of storage. When you get the message that your storage is full then you can reclaim some space by deleting the trash.
You can also reclaim the space by moving the image, audio and video files in the cloud or you can also delete the stuff that you don't use.
Most of the times, when you edit the documents, write an email and modify the image then the files can be distributed on the hard disk.
So, be careful about these things and clean the hard disk properly and find out the things which you don't want and delete it.
Most of the time, when you uninstall or delete the apps and programs than some incomplete and miscellaneous files can be entered in your PC.
Many of the times, the code which is left can also cause your PC and decreasing its performance.
But with the help of Avast, you can easily find out the obsolete and unwanted programs and files. And you can also disable these files and programs then your laptop can run quickly.
3. Uninstall The Apps That Can Take Lots Of Space
Most of the time, the performance of your laptop is very vast because many of the apps are taking lots of space. Many of the apps are taking lots of space which can lead to poor computer performance.
To find out which apps is taking lots of the space then go to Task Manager and open it. Because Task Manager will help you to find out which app is taking lots of the space.
Go to Task Manager and open it and click on the CPU Memory then click on Disk then you will that which app is taking more space.
If an application is taking more amount of the space then you can easily uninstall those apps or else close it.
If this application is not closing then select it then go to End Task and select it then the app will be automatically closed. You can also stop those apps by launching automatically when you start the laptop.
To stop those apps which you don't want to run then click on Startup and disable the application. In the windows laptop or PC, you can easily know which application is affecting your PC.
If you have windows laptop or computer and you don't know how to screenshot on a window then go to this website. https://technewsenglish.com/how-to-screenshot-on-windows/ This website will help you to easily take the screenshot and also give you information about new technologies.
4. Update Your PC
It is very much important to update your PC because most of the time the performance of the computer is becoming vast due to the older computer.
Because the older computer doesn't have the capacity to run the latest apps and software. For example, the Windows 10 that is very much updated and latest and it also has the visual effects.
But Windows 10 also make the old machines inactive and also not support older things because it is very much updated. But Windows 10 is very awesome and excellent and this computer will give an entertaining experience.
Many of the experts are saying that minimum 1GB of memory 'RAM' required for 32 bits system and 2GB of memory required for 64 bits system.