2 Types Of Automatic Gates And Their Benefits
3 min read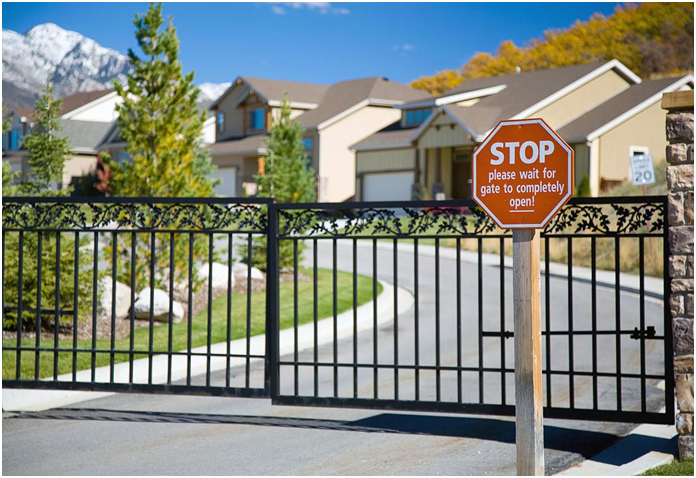 Automatic gates are gaining popularity among homeowners for their benefits. There are many options when it comes to aesthetics, decoration, and safety of a home. When your home stretches to considerable distances installing secure fences and automatic gates becomes crucial. It is important for the security of your property and loved ones.
Automatic gates are operated by the gate openers. The openers can be mainly of two types, hydraulic and electromechanical. The electromechanical gate openers use batteries or are powered by solar light. To choose the perfect automatic gate and operator for your building search for best gate Operator Company in Woodlands TX.
Let us look at the reasons why automatic gates should be a part of every property
1. Privacy
Texas is a land of freedom, natural beauty, and livestock. Texas homes need to be secured against the entry of livestock and intruders.
If you have the short barbed wire installed in your home, it is not enough at all. You will only be protected against the laziest of livestock. The automatic gates and secure fences will provide you complete privacy from unwanted guests.
2. Security
Being a homeowner, security should be your topmost concern. Automatic gates at the end of driveways and pavements provide safer environments for you and your family. The intruders are easily repelled by the safe and secure doors.
3. Aesthetics And Curb Appeal
Do you wish to leave strong first impressions? If you want your home to stand out from the neighborhood, a driveway gate is an amazing addition. It adds up a touch of luxury in your home and yard.
The gates are primarily built of two types which are later discussed in the post. You can choose the design and style from a huge variety of options. It is suggested to consult a professional before buying a gate so that you do not choose a door type not suitable for your property.
4. Customized Safety
Every home has its unique security needs. You can add accessories to improve the security of your home. Intercom and surveillance cameras can be installed.
A lot of homeowners are choosing access control solutions for smart management. Installing an automatic gate can be your first step towards improved customized safety solutions.
5. Space Management
Automatic gates are suitable for homeowners feeling strapped for space due to property lines or driveway size.
The sliding gates are designed so that you can get the most out of your space. You can enjoy the benefits of an automatic gate without sacrificing your space.
Types Of Automatic Gates And Their Installation
Following is a brief detail of the two main types and their installation.
1. Automatic Swing Gates
As the name suggests, swing gates have wooden or metal door panels that swing open. They can be controlled by remote control or access control unit. It is the most common gate type as they are cheaper and easier to install.
In most cases, they are installed in a manner that doors swing inwards into the property. They can be designed to swing outwards depending on space and convenience.
A typical swing gate has one or two panels made up of wood or metal. The choice of material and design depends on your requirements and vicinity. It has a pair of gate operators and remote controls.
Photoelectric cells are installed to prevent any accidents with people or vehicles. If you have a simple gate installed and wish to transform it into an automatic gate, no need to worry. You can get an above ground ram or worn driven gate operator and automate the existing door.
2. Automatic Slide Gates
As already discussed, automatic slide gates are a perfect choice for space management. If you are limited with the property line and the driveway sizes, sliding gates are the ultimate solution.
Sliding gates are generally installed in commercial properties. Sliding gates mainly comprise of the door panels, wheels, and access control units. They are used to manage site access. Typically, sliding gates are used for openings wider than 25 meters but you might see them in smaller areas too.