10 Interesting Facts To Know While Picking New Sports Uniforms
4 min read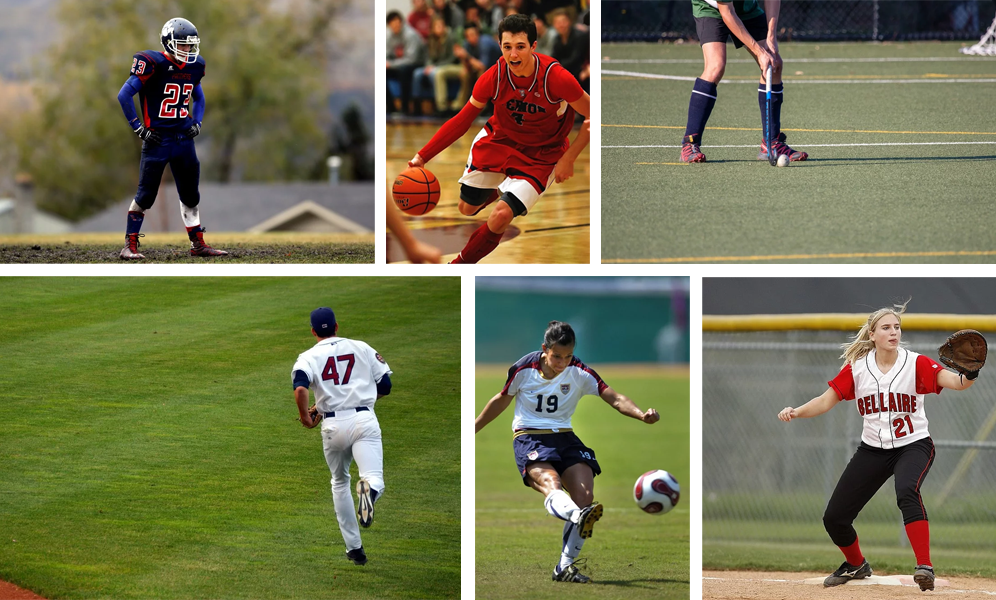 Nowadays it has been seen that there are fewer people left in the world who took an interest in any physical game. But at the same point, there are many games being played internationally where a huge crowd also came to support their favorite team while wearing their favorite team sports jersey even if they try to make their custom sports uniform the same as their player.
And so, the current scenario is that youths of todays have started playing their favorite sports. People from different schools, colleges or clubs have started making their custom sports jersey to look professional on the ground. There are few popular games in which youths are more inclined and have adopted the same jersey as Baseball Jersey, Basketball Jersey, Football jersey, soccer jersey, softball jersey, volleyball jersey.
Here are the 10 facts before picking new sports uniforms one should know
Sports uniform design – It is a tendency even if we go out for casual dress shopping; we first stuck into the designs of the cloths. But it becomes important when we have to select the sports uniform design as we have to represent ourselves by a game. And we have to create something different which the audience can remember even after the game. Because once the team becomes famous every fan going to copy that particular design as their Custom sports uniform design to dedicate and motivate the team. So, somehow the design should be inspiring and approachable.
Right fabric – It is the top-notch demand in any sports uniform either it is  Baseball Jersey, Basketball Jersey, Football jersey, soccer jersey, softball jersey, volleyball jersey. No matter whatever the sport, a player always needs perfect fabric. Because the game has been played on the ground and there might be a chance if the weather is favorable or not. So, in any case, a player needs to chill out with the fabric they are wearing. And it's a fact that a good quality of the fabric helps the player to play well during any weather.
Comfort – As we talk about the right fabric, where if the player wore the right quality of the fabric then only they felt comfortable. Once a player is comforted by their physical appearances then only they can be able to play smartly and confidently. So, comfort is one of the most basic requirements of players, once they are in-ground. The comfort should be from their sports jersey and from their proper uniform.
Protection & Prevents Injuries –  When a player comes in the ground for a physical game. Their attire should be as perfect and protective as well. Sometimes one opponent team might get aggressive during the match. Or the probability is that the player might get themselves under some injuries. So, it is important to be prepared at the beginning of any unfortunate accident.
True fit – It is very important to buy the perfect fitting sports jersey during any physical game. What happens when a player plays into the ground they have a rush interaction with the opponent team during the game. Whereas they ownself have to be active enough throughout the game. So, choosing the fit size of the sports uniform should be looked out before buying any sports jersey.
Proper kit – when we talk about any sports uniform that means there is a proper uniform that is from shoes to the helmet. It is necessary to wear a full set of uniforms once you are playing a physical game either it is Baseball, Basketball, Football, soccer, softball or volleyball. You should have to dress as properly as you were going to play. Considering the safety in mind the full uniform is being made with proper observation and care. And thus a proper kit is important to wear throughout the match.
Professional shoes – Professional pair of shoes is more convenient for the players rather than normal shoes. As it is made with a high class of grip and design so to protect an athletic from any injuries. Although it also helps the players to accomplish their physical activities smoothly throughout the game.
Color theme – Choosing the perfect color theme for the sports jersey is also an important thing to be taken care of. There is a logic behind selecting any color for the Sports jersey as every color has some belief. But moreover that, someday it will be going to the one color which your fans will wear. So, the color should have an impressive impact and a motive.
Logo design – Choosing a logo design is also an important task. Because there is a motivation or a message behind every logo design. This is why every team puts an individual logo which conveys some message.
Dressed appropriately to the individual game – Every sport is being played in different ways and so do their sports jerseys. And every sports uniform has their individual dress code which a player follows during their game. The dress is designed in such a way that it protects the players from any injuries and accidents. And make them comfortable while playing. So choosing the correct and proper uniform for the particular game is important and should be looked up to.