EMURGO Academy India – A Blockchain Training Academy by the Industry, for the Industry.
2 min read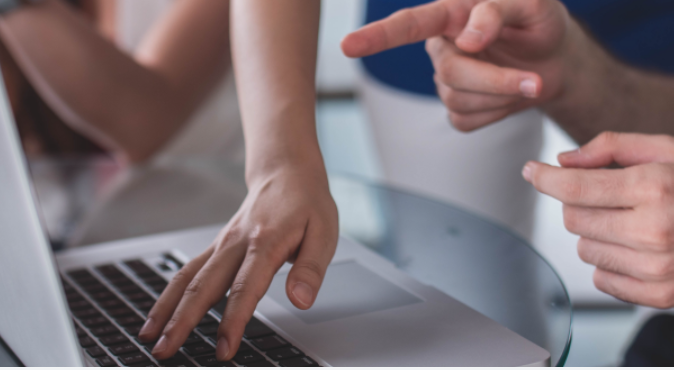 If you are a startup working on Blockchain initiatives, then our incumbent Prime Minister Narendra Modi's words – "If you want your investor to empty their pockets, then tell them you are working on Blockchain" is an apt line that reflects the impact of Blockchain technology in India.
Blockchain, the decentralized distributed ledger system has the ability to revolutionize many industries, foremost being banking. It can make financial services available to even the most marginalized people.
There have been many real-life use cases of Blockchain, which has led to many top companies and many more startups into Blockchain development. But the human capital adept at handling such blockchain initiatives is not sufficient and this has created a huge demand for skilled Blockchain Developers.
To meet this demand, there is a surge in Blockchain Training Academies offering Blockchain Development courses.
As the technology is at a nascent stage, so are these online courses being offered by new and upcoming Blockchain training institutes.
Standing apart from the crowd is a blockchain training academy called EMURGO Academy India, a subsidiary of EMURGO Japan – the investment arm of Cardano – 3rd generation Blockchain.The Blockchain Training Academy is started with a singular vision to bridge the Blockchain talent gap and offer an Industry's perspective and involvement in Blockchain developer learning, an important aspect lacking in other 'only' online Blockchain Training Institutes.
EMURGO Academy offers Blockchain Development Courses to
Students within their campuses – EMURGO Academy Ignitive Labs
Working professionals through flexible weekend programs – EMURGO Academy WorkPro
Corporates looking to upskill their human capital – EMURGO Academy CrestCorp
The Blockchain development course by EMURGO Academy is 140 hrs, of which 20 hrs of the course – the starter course is for anyone with an interest to know about Blockchain technology and its rapid growth. Also, the starter course talks about the impact of this disruptive technology in India and its adoption in various business segments.
The advanced Blockchain Developer Course is 120 hrs of extensive knowledge on various Blockchain like Ethereum, Hyperledger-Fabric and EMURGO's own Cardano – 3rd generation Blockchain.
The courses are not only conducted online but encourage interaction between peers and global faculty through classroom sessions. The entire curriculum is delivered through a unique SLP platform [ Synchronised Learning Platform].
The main highlighter about this particular Blockchain Training Academy is the extent of the industry's involvement during the course.
Global Blockchain experts are instrumental in devising and delivering the curriculum. CTO's and Product heads are the ones mentoring, evaluating and assessing the Blockchain developers along with the faculty. Adding another significant aspect is the employer's participation from the very beginning of the course.
All of these over-the-top features of this Blockchain Development course is not available in many other education-oriented online-only courses Blockchain Training Institutes.
Fast track your career in Blockchain through EMURGO Academy's Blockchain Development Courses.