Why You Must Undertake A Credit Check – Top 5 Info Business Credit Reports Reveal
4 min read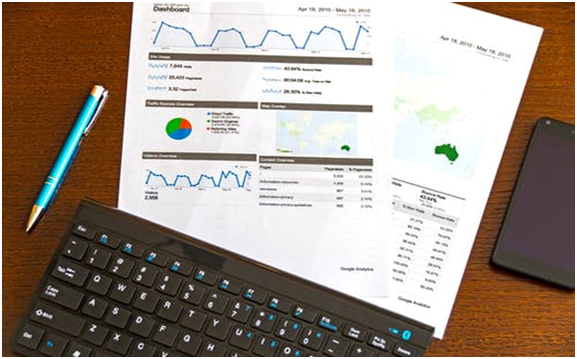 Do you know that maintaining an uninterrupted cash flow while operating a business has always been a hard row to hoe for most entrepreneurs? If you are running a small-scale enterprise in one of the nooks and crannies of this world, it's more likely that you would be going through the same situations sometimes. But do you know that it is preventable if you follow a few tried and tested strategies to deal with your prospective clients?
For instance, when customers ask you to provide them "buy now and pay later" service for the products they purchase, you must check their credit history thoroughly before allowing them to leverage this benefit. For that, you need to partner with a leading credit report seller to get business credit reports for potential clients you hardly know. Once you see how frequently they are paying for the purchases they make in their company credit report, you will know whether the client you are considering working with can clear your dues on time and help you maintain a healthy cash flow.
If this hasn't satisfied you yet, let's dive deeper into the details and find out the importance to get business credit report.
Why buying business credit reports for your potential customers is essential?
If you sift through the crucial surveys of Dunn & Bradstreet, a cutting-edge credit bureau, you will come to know that businesses lose billions of dollars per year to credit fraud. In most cases, the seller company offers their products or services to the buyer company according to their specific terms of the "Buy Now and Pay Later" service.
The time for payment varies between 30 to 90 days after the invoice gets generated. It depends solely on the courtesy of the seller how much time they allow you to pay the debts. But sometimes, the borrowing company loses its financial strengths due to the reasons best known to them or goes bankrupt altogether. The occurrence of such events for more than one time closes all the open doors for payment recovery for the lending company, and thus they incur massive financial losses.
Just to let you know, small businesses are more vulnerable to such incidents since they don't have enough funds to count on if some of their business partners delay the payments. In that case, either they lower their expenses to keep the business running somehow or shut it down altogether. All this happens because they aren't aware that their clients are in financial difficulty or on the way to reaching there. So, if you want to avoid such risks that companies usually face, you should visit a business-centric ecommerce website that sells business credit reports online.
How buying business credit reports is a better idea than operating on faith?
If you have been running your business for a long time, you would be aware that most small business owners operate on faith. They don't get business credit reports for their clients because it is an expensive option, while what they have adopted is not. It is the point where, overlooking the importance of professional credit reports costs them a lot of money.
Do you know what the main issue with operating on faith is? Small business owners often perform a credit check on their potential customers by asking about their references. Now here the catch is that this method would work perfectly well if we would live in an ideal world where everyone is honest. But is that the situation in the current scenario in any part of the world? No – right? Our community has a mix of both worlds, i.e., malicious actors and innocent customers.
So, when selling companies asks buying companies to provide their references (as credit checks) before making a purchase, the organizations with poor credit records handpicks the sources so that you get only the excellent version of their credit history when you conduct an inquiry. It forms an ingenuine image of the buyer in the seller's minds, and thus they provide the products without instant cash payments and make a loss.
But when you buy complete business credit reports from a reliable seller, you can avoid these risks in one go. How? You can see your customer's payment history, bankruptcy records, lawsuits, liens, or judgments by courts in the file. On top of that, you will get to know how likely a company will pay your bills on time. Hence, it will save you from making monetary losses if you carefully see and analyse the details in the report. Now let's take a look at the last topic:
What information is available in a business credit report?
IRS employer id number for the identification purpose
Plastic cards, auto loans, mortgages, and other details
Credit limits, outstanding balances, payment histories, and many more
Credit rating, bankruptcies, foreclosures, liens, suits, and the rest
Credit inquiries conducted in the last two years from lenders along with credit card and personal loan applications
The endnote
We hope you got enough reasons to perform a credit check on your customers through a well-known credit reporting agency. So, if you have decided to buy business credit reports from the next time a new customer comes to you, make sure you communicate about your requirements with a thriving business credit report selling company in the US.