Why should you invest time to select your warehouse flooring?
3 min read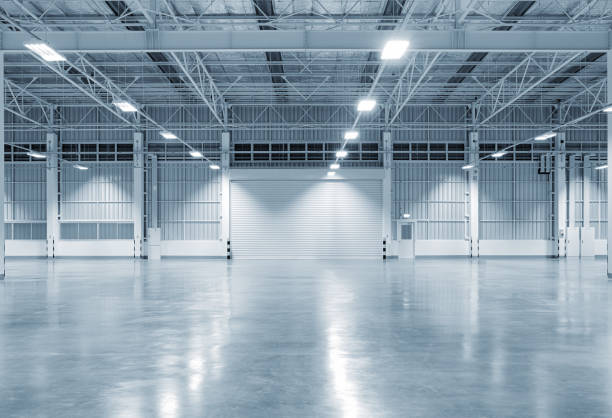 The warehouse is an essential part of a business. Your operations will operate from here, and all your products and other equipment would be here too. It is not just a storage unit but an essential investment into your business. Also, for factory owners, it is crucial to own a warehouse. It helps keep track of the products and store them in a safe place. The company spends time and money in determining the layout. It is essential because it will determine the workflow.
However, the one thing that owners leave out is the warehouse floors. You'll be using these floors every day. Your workers and the entire team would be walking on the same floor. If it is of inferior quality, you might end up in frequent repairs. It will cost you more than just investing in a good quality flooring option. You'll be using it for many years to come, which makes it a justified investment. You need to hire a reputed flooring contractor who provides quality work and products. Selecting the cheapest option will only harm your business in the long run.
Below are some factors why you should opt for a suitable warehouse floor option:
The durability of the floor is crucial.
Every day, your entire staff and workers would be using the floors. From people to machinery, everything would be on the floor. The options need to be durable, so it doesn't get damaged with heavy machinery. It should be durably enough to handle the weight of materials and also the high traffic.
Select an alternative that is durable and fits in the layout of the warehouse.
It will determine safety.
Different warehouses need varying use of the floors. For example, epoxy floors offer safety against acids and other corrosive materials. It might damage the concrete flooring. You need to keep the nature of your products in mind before selecting the floor. It should be able to handle the materials and any problems. If it doesn't, it can harm the floors. A damaged floor can harm your employees and your products as well.
Consult an expert to choose an option that would be safe for your products and also your employees.
It will affect your budget.
Different flooring options cost varyingly. For example, concrete can be an affordable choice, but it cannot handle corrosive materials. Other options such as epoxy offers better safety but lead to higher expense. Include the flooring budget in your entire plan. It will help allocate an optimum amount of the floors.
You should choose the one that is a safe option. Prioritize safety and durability over the cost. The cheap options might seem better right now, but they can lead to higher costs due to damages.
It will affect the project time.
Different floors take varying times for installation. If you are just renovating the floor, it should be your priority to check with the timing. You will need to stop the operations until the renovation is complete. It may lead to losses if the time is much higher. Talk with your contractor and choose adequate options. It should not take a very long time and be done easily.
It will allow you to get back on track readily and not stop your business operations for a long time.
It can affect your production process.
The flooring type can also be a factor in your production processes. For example, concrete floors often produce dust particles. It can be due to the high traffic of the workers. The dust can get into the products, and in the case of specific ones, like food processing, it can be harmful. Epoxy floors are a better choice for them.
You need to keep the products in mind and chooseth the floors after weighing in their detail.
Start now and search for warehouse flooring options now.