Why Is SDP Better Than Any Other Investment Option?
4 min read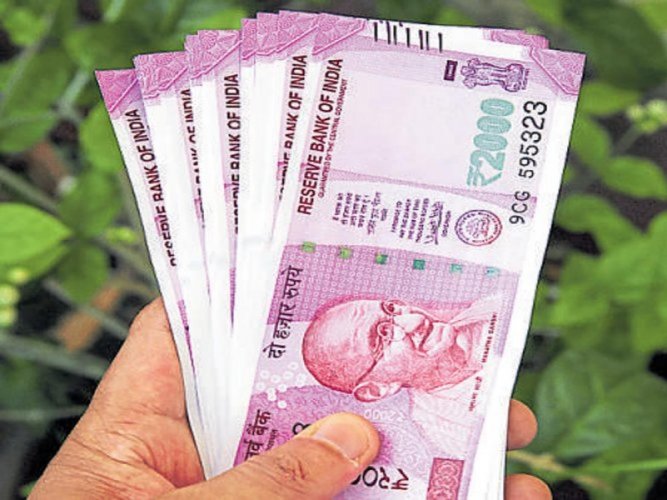 Introduced by Bajaj Finance, Systematic Deposit Plans are a quick savings tool convenient for individuals with limited disposable funds at hand. Investors can choose to make small deposits and avail high rates of returns on them. It offers the ease of investment similar to SIPs but minus the risks of investment.
Other than high SDP returns, this savings instrument provides prospective investors above par flexibility of usage. Valid for Indian citizens, only a few documents are required to apply for this savings tool. This includes KYC documents along with financial account details.
Potential applicants of Systematic Deposit Plans should note that while they do not have to face the hassle of depositing via offline methods every time, the first deposit must be done using an account payee cheque. Once financial account details are provided, the account gets synced for deposits automatically credited from the investor.
With the availability of tools like Systematic Deposit calculator, investors can also compare different investment options to check their expected returns and invest accordingly. While it is vital to calculate the returns that can be expected from investing in such a savings tool, it is also important that investors take note of its other advantages.
Investing For Beginners – Where To Start, Types Of Investments
Why SDP is better than other investment options?
Convenient investment amount
Systematic Deposit Plans allow investors to begin generating returns from their savings with only Rs.5,000. This turns out to be a convenient option for individuals who do not have an available corpus at hand.
SDP returns are considerable with interest rates currently beginning at 7.6%; higher interest rates are further available depending on numerous other criteria. For instance, existing customers, senior citizens, and employees stand a chance to generate returns at a higher rate of interest.
The returns offered under Systematic Deposit Plans are secured since they are not subject to market fluctuations. While this makes the deposit plan a low-risk option for investors, there is another factor which should also be noted. Rated highly CRISIL as well as ICRA, this savings tool assures investors of the credibility and investment guarantee.
Individuals considering investing in Systematic Deposit Plans should note that they have to invest for at least a period of 12 months. Individuals can opt for a higher tenor of up to 60 months too. It is advisable to use a Systematic Deposit calculator and check the different returns on various tenor durations.
Along with the options to choose a convenient tenor and amount, investors also have the option to choose the number of deposits they want to make in a year. This further helps individuals who have many financial liabilities to cater to.
Investors have the option to choose from 3 dates for their deposits to the Systematic Deposit Plan. These dates are 5th, 7th and 12th of a month. Important to note, investors cannot change this date once they begin investing in this savings tool.
Premature withdrawal is also offered on the investments made, without the risk of losing out on the complete SDP returns. Investors can choose to withdraw a specific investment to cater to their other financial liabilities, provided they have completed 3 months of the tenor.
Investors can also avail loans using the investment made as collateral. The option to avail secured loans against these policies especially help since the interests applicable to them are much lower.
The substantial SDP returns and advantages as mentioned above make this a convenient investment tool for new professionals. Individuals who have started off with their career may not have sufficient disposable funds in hand. For them, the opportunity to invest on minimal amounts to gain substantial returns can be highly beneficial. Lump sum funds are not required for such schemes.
On one hand, opting for this scheme allow investors to easily build a corpus. On the other, this scheme also develops the habit of investing in new professionals. It is important they carefully compare different tenor and deposit options with the help of a Systematic Deposit calculator. This helps in estimating the returns that can be expected on the investment.
While the numerous advantages offered on this plan make it a better investment option for investors, estimating the returns is essential. This can also help in planning other future expenses with high returns that can be expected from Systematic Deposit Plans.
Author Bio:
Gaurav Khanna is an experienced financial advisor, digital marketer, and writer who is well known for his ability to predict market trends. Check out his blog at Highlight Story