Why Do You Need Factory and Warehouse Insurance Policy?
4 min read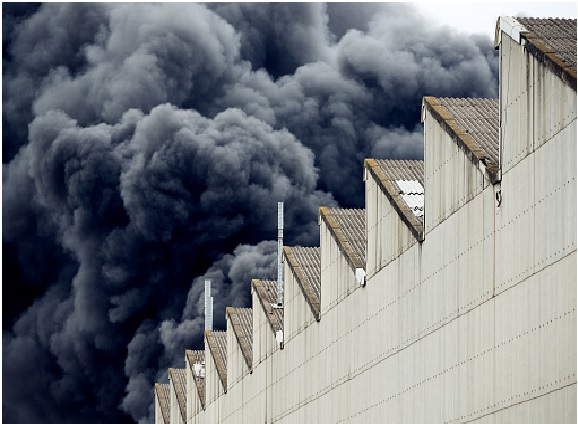 Factory and warehouse insurance policies are designed to protect your business from the financial costs of damage or destruction. This type of policy provides coverage for various risks, including fire, theft, and natural disasters. Factory insurance policy cost is based on the value of a property, liability coverage, and loss-control expenses.  
By having a factory and warehouse insurance policy in place, you can protect your investment so you can avoid a financial disaster. Losing this entire inventory will cost you dearly, which is why it's essential to have a plan in place.
Manufacturers rely on their equipment and machine every day to produce more products. Businesses need quality coverage for damaged or stolen material from extensive machining tools down to small hand tools. Items may be lost due to theft, fire, or natural disasters such as hurricanes and tornados that destroy items and buildings. Equipment may require repairs or replacement if they become disabled by an accident or covered loss. Factory owners should consider replacing any of these items with similar new products rather than repairing them.
This insurance policy helps protect businesses from property damage through theft or natural disasters. The policy can cover the actual value of the building, along with damaged inventory, because it pays out on claims minus any deductible you choose to carry on this plan. Both homeowners and commercial policies are available based on what each business needs in its policies. There are limits to what's under the policy and what it does cover. Your insurance agent can help you decide the proper limits for your business.
Factory insurance policy cost varies widely depending on how much coverage you need, along with any additional options you want to consider in a quote. Additional options may be available based on your needs or those of your business. Options may include business interruption to cover lost profits if your business becomes disabled due to the accident, while others may have additional coverage for certain types of losses. The entire process can be done over email or telephone as some companies will provide an online quote request that you fill out.
What is the procedure for filing a claim under a Factory and Warehouse Insurance Policy?
If you have more than one location, your policy will cover each location in this plan. You can use the same claim form for all of these locations if they are listed on your insurance card or policy declaration page. Even though your entire business is covered under this single factory and warehouse insurance policy, it's essential to keep track of any claims or inspections. This way, you will know exactly what happened to the building and the property.
That way, your insurance company can give you the exact amount of time it takes to process a claim. They'll help you get everything done in writing if needed so you can keep track of all the information they need. If someone else caused the damage, your insurance company would want to know who that person or business is so they can resolve the claim as quickly as possible. They need to see proof of loss to come up with the correct payment amount for you.
As soon as you notice damage, make sure you contact your insurance agent at once so they can start gathering information from you. It's essential to have your claim form filled out as completely as possible, so keep track of any receipts or invoices with the damaged items. Be sure to include any information about what happened and when it took place. A police report might be helpful if someone caused the damage because it confirms a crime has taken place and lists the stolen items.
Benefits of Factory Insurance Policy:
If you have employees working for you, check with your insurance agent to see if coverage is available for them. You may want to add on any type of business liability because this plan offers several different types of coverage that include property damage and accidental injuries or death while the employee is on duty. This can also help protect you from claims that employees may bring against you.
Your insurance company can give you specific information about business liability coverage if you need more details about how they work. Your agent can also tell you what additional options are available, along with the costs to include them in a quote based on your needs and requirements for this factory and warehouse insurance policy.
If your business uses any type of machinery or vehicles to help you get the job done, you'll want to make sure they're included in this plan. Equipment can malfunction and cause an accident. You may also want to add liability coverage for any employees who work at your factory or warehouse. If your employee is injured by the equipment you need, this coverage will help pay for their medical bills and other damages required by local law.
The information you've just read presents the main highlights of why you should consider a Factory and Warehouse insurance policy. As we see, this is important for every business!