What Type Of Car Insurance Is Mandatory In India?
3 min read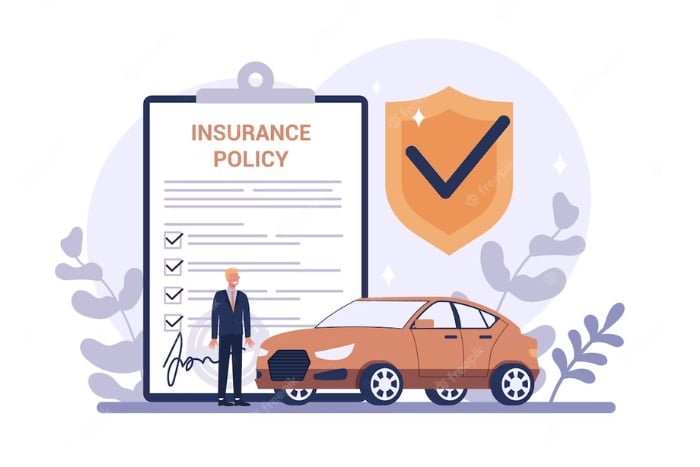 What Type of Car Insurance is Mandatory in India?
In a bustling country like India, owning a car provides convenience and independence, but it also comes with a set of responsibilities, including having the right car insurance. Car insurance in India is not just a choice; it's a legal requirement. Whether you're driving a luxurious sedan or a compact hatchback, having the appropriate car insurance coverage is crucial to ensure your financial security and comply with the law. In this article, we'll explore the mandatory car insurance requirements in India.
Understanding Car Insurance in India
Car insurance in India is governed by the Motor Vehicles Act, 1988, which mandates that every motor vehicle on Indian roads must have at least a minimum level of insurance coverage. This is to protect not only the vehicle owner but also other road users in the unfortunate event of an accident.
There are primarily two types of car insurance policies in India:
Third-Party Liability Insurance:

Third-party liability insurance is the minimum mandatory requirementfor all vehicles in India. This policy covers the insured individual's legal liability for any bodily injury, death, or property damage caused to a third party in the event of an accident involving the insured vehicle. However, it does not cover own damages to the insured vehicle. This type of insurance is essential to ensure that you're financially protected against any legal claims arising from accidents.
Comprehensive Insurance:

Comprehensive car insurance includes both third-party liability coverage and coverage for damages to the insured vehicle due to accidents, theft, natural disasters, vandalism, and more. While comprehensive insurance is not mandatory by law, it provides comprehensive protection for your car and your financial well-being.
Chola MS Car Insurance: A Reliable Choice
When it comes to choosing a car insurance provider in India, Chola MS Car Insurance is a name that stands out. They offer a range of insurance policies, including car insurance, that cater to the diverse needs of Indian vehicle owners.
Here's Why Chola MS Car Insurance is Worth Considering:
Comprehensive Coverage: Chola MS car insurance offers comprehensive car insurance policies that provide both third-party liability coverage and coverage for damages to your vehicle. This means you can enjoy peace of mind knowing that you're protected from a wide range of risks.
Add-Ons: Chola MS provides various add-on covers that you can customize based on your requirements. These can include coverage for roadside assistance, zero depreciation, engine protection, and more.
Cashless Network: Chola MS has an extensive network of cashless garages (14500+ cashless network garages) across India, making it convenient for policyholders to get their vehicles repaired without worrying about the financial aspect.
Easy Claims Process: At Chola MS car insurance we know how important it is for car owners to have a hassle-free and efficient claims process. In the event of an accident, you should expect the insurer's support to make the claims process as smooth as possible. Some digital enhancements make this process even more easier: For instance at Chola MS car insurance we offer a unique feature of live video streaming, enabling you to initiate claims via a video call, eliminating the need for a surveyor to visit your residence.
Conclusion
Car insurance is not just a legal requirement; it's a safeguard for your financial well-being on the road. In India, having at least third-party liability insurance is mandatory for all vehicles. However, opting for comprehensive car insurance, can provide you with more extensive coverage and greater peace of mind. Remember, accidents can happen unexpectedly, and having the right insurance coverage can make all the difference in ensuring that you're protected in times of need. So, whether you're driving a brand-new sedan or a trusty old hatchback, make sure you're covered with the right car insurance in India.
About Author