What Should You Keep in Mind When Choosing a Home Loan Tenure?
3 min read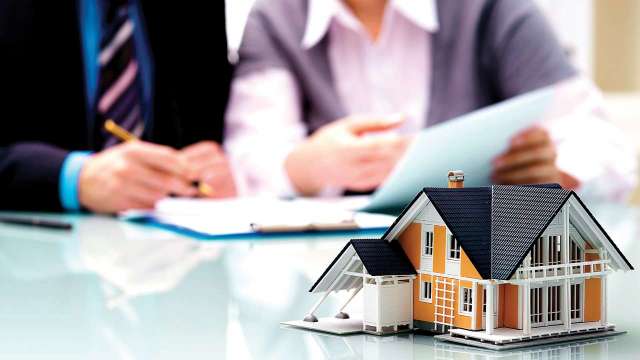 Buying a house is one of the biggest investments that you will possibly make in your entire life, financially and emotionally. Fortunately, it does not take a lifetime of savings to make this investment anymore. A home loan is one of the most reliable ways for you to purchase your dream home. A home loan in India is a common type of loan, available for both salaried and self-employed individuals in India.
But to have the smoothest experience of repaying the loan, you need to pick the best home loan tenure. For this, there are various factors to keep in mind, given that the tenure will ultimately determine the EMI amount that you will need to pay each month. Here's a look at some of the most important factors to consider while choosing the tenure.
1.      Income and Expense
Your income is the most crucial factor in determining the EMI amount that you can comfortably pay. Ideally, a 20%-25% debt-to-income ratio is recommended by financial experts. This makes the repayment less of a burden and doesn't stretch your monthly budget too much. So, check the maximum EMI you can easily afford, based on the household income and monthly expenses. On the other hand, a higher EMI could get you a shorter tenure. So, do your homework to see whether lower EMIs for longer or higher EMIs for a shorter period work better for you.
2.      Your Age
This is all about your active earning years. If you take a loan and start repaying early, you might be able to repay the entire loan amount much before retirement and even get some time to save for later life. Also, the younger you are, the longer the tenure you can choose, since you have several years to go before retirement. The basic aim should be to enter retirement in a debt-free state.
3.      Interest Rate
While the home loan process is simple and quick, the interest rate for repayment differs from bank to bank. Choose a lender who offers rates as low as 6.70%. A low interest rate will automatically make the EMI amount smaller. You can also use an online EMI calculator to understand the different amounts based on the home loan tenure and interest rate. All you need to do is fill in the basic information, such as loan amount, interest rate, etc., and the calculator will give you an estimated EMI amount for your chosen repayment tenure.
4.      Balance Transfer
If you are already paying back a home loan, you can reduce the burden of repayment by choosing to transfer the loan to a lender that charges a lower interest rate. The advantage of balance transfer is that you not only get to pay lower EMIs, you might also get a longer repayment tenures. Plus, balance transfer facilities often come with a top-up loan feature.
So, go ahead and estimate your monthly expenses, expected income and savings over the next couple of decades, and give yourself the best chance to own your dream home.