What Is The Difference Between CV And Resume?
4 min read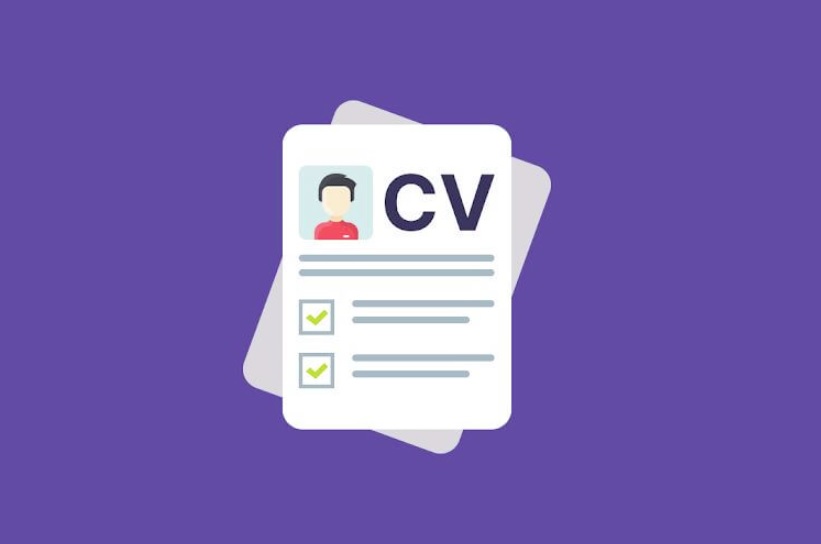 Employment has become a necessity for students during and after their graduation. Due to tough competition in the market, individuals are keen to gain experience in order to acquire the perfect job positions in future. However, during the hiring and job hunting process, most of the students get confused in identifying the difference between a CV and a resume. Even though there are numerous services at hand for students and graduates to get their attractive resumes plus CVs for job applications, they want to know the actual difference. Hence, there are many online websites that offer affordable and best cv writing services in Dubai, London, New York and Dublin that can advise students about the formation styles of their CVs and resumes. But students must understand the difference between job application documents and real facts about them.
Let's Find Out The Actual Differences Between CV & Resume in a Simple Way.
In modern times, where all businesses are turning digital, employment processes have also taken assistance from job searching platforms to pick suitable candidates. Therefore, the applicants are rushing into global renounced platforms such as Indeed and LinkedIn to reach out to the recruiters first. However, before attaching the employment application, they must understand the selection criteria and resume or CV writing process. On that account, the identification of the resumes and CVs becomes essential. There can be many explanations and suggestions regarding both. But applicants need a proper and simple understanding of their differences and usage in the employment process. So, scroll down and find out all about CV and resume documents.
Academic CV
Most of you will have a clear idea after reading out the heading. Yes, in the digital era, there are two types of CVs that are used by students and job candidates; academic and professional CVs.  Academic CV represents the academic background of the students on educational ventures. In simple understanding, curriculum vitae are generated and submitted to get admission to educational institutes. Plus, with lengthy highlights and explanations of the educational background. It means that an academic CV is openly submitted to the organisation's colleges, universities and research centres for study purposes. As Academic CVs are considered long and include the following;
Open-hand description of educational background.
Academic excellence.
Academic goals.
Publication of academic articles, thesis and research papers.
Attachment of scholarships and fellowships.
Professional Resume 
A resume is known to be the updated file of individuals in the professional world of employment. The concise and well-drafted documents of the individuals represent their skills, professional activities, experiences, participations and educational support in professional endorsements. It directly indicates that a professional resume is the real file document that is used and sent to the hiring team during the job hunting process. A well-designed professional resume must be one page and includes.
A concise summary of professional career.
Display of Professional Skills.
Attachment of relevant experience.
Achievements and goals in professional life.
Highlight of education background.
The case of difference between a CV and a resume is a little bit strange and dramatic. Because, in most cases, applicants are asked to mail their CVs instead of resumes. We will discuss this matter in the coming headlines that are shared below.
Professional CV
Nowadays, the term CV (curriculum vitae) is commonly used by job-searching individuals and recruiters worldwide. Hence, in the studies, a CV is only sent to educational sectors. This indication and reference evidence have made applicants and other individuals confused. But in reality, there are many hiring organisations that ask for long and multiple-page CVs. As it doesn't mean that an academic CV represents candidates in their professional application. But professional CVs are adopted as the updated and extended form of resumes, plus the CV term is also employed interchangeably with the professional resumes. So, the applicants should grab the point that in today's time, CVs with professional backgrounds are sent to the recruiting team that includes the same format as a resume.
Are Resume & CV Same?
Logically yes, in professional life, the current evidence suggests that there are two terms that are mostly used in the hiring process: one is a CV, and the second is a resume. If we take the example of globally renowned countries, the USA, Canada, and New Zealand use the term CV instead of a resume. Moreover, this practice may have confused people, and everyone has their own understanding of both resumes and CVs. But the current facts suggest that two types of CVs are used for two different career paths. Plus, resumes and CVs are used in each other contexts and vice versa.
Bottom Line 
There can be countless articles and blogs on the internet about the difference between a resume and a CV. Yet there are few that suggest that both can work at the exchange of each other. That's why you should not be stuck in this dilemma and confusion and apply to your intended company, as it is acceptable to use your resume as a professional curriculum vitae. So, always push yourself into every upcoming opportunity and present the most captivating resume that could represent your skills and acquired experience. Good Luck!
Author Name: Agha Majid
Author Bio: A highly motivated, creative resume writer who can convert CVs and resumes into attractive portfolios. Hence, with the productive approach in my content, I like to spread positivity through my captivating writing style. Currently performing duties as active content and CV writer at Perfectresume.ae. Stay connected to get exciting blogs and articles every day!
About Author