What Could You Learn at Medicine Summer School?
5 min read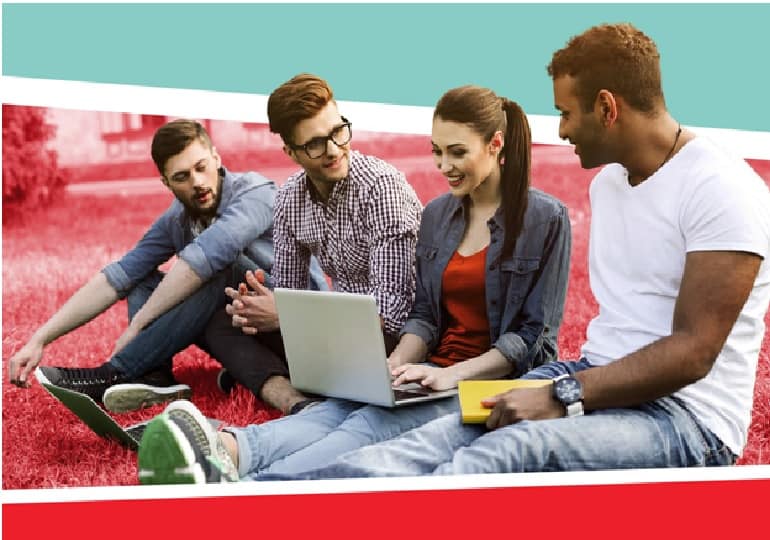 As the medical sector continues to advance at an astounding rate, it is crucial for prospective medical professionals to keep up with the most recent discoveries, research, and advancements.
There is no better way to enter the field of medical innovation than by enrolling in a medicine summer school in 2023.
Participants in this exclusive event will have the chance to learn about cutting-edge developments, get practical experience, and network with industry leaders.
This post will examine in greater detail what you might discover at a medical summer school this year.
What is Medicine Summer School?
The goal of a medicine summer school is to give learners in-depth insights into many facets of medicine, medical advancements, and healthcare innovations.
These intensive educational programs are often conducted during the summer months. It offers a thorough curriculum with talks, workshops, practical activities, and discussions moderated by professionals in the subject.
The opportunity to examine cutting-edge subjects including genetics, artificial intelligence in healthcare, regenerative medicine, ethical considerations, and global health dynamics is available to participants, who are frequently aspiring medical professionals or students interested in healthcare.
The program seeks to inspire future medical leaders, stimulate interdisciplinary collaboration, and improve participants' grasp of the most recent developments in medicine.
What the Mysteries of Genomic Medicine:
Genomic medicine has completely changed how we think about and treat a range of medical diseases. Genomic research has paved the way for a new era of healthcare, from personalized therapies to early disease detection.
The Medicine Summer School 2023 will delve deeply into the field of genetics, covering subjects like DNA sequencing, CRISPR-Cas9 gene editing, and the moral ramifications of altering the human genome.
Understanding these innovations can help us predict how tailored medicines and precision medicine will develop in the future.
Artificial Intelligence in Healthcare:
Artificial intelligence (AI) is quickly making its way into the healthcare industry, opening up new possibilities for patient care, diagnosis, and treatment planning.
You will have the chance to learn about the uses of AI in radiology, pathology, and even drug development during the summer school.
How machine learning algorithms analyses medical pictures, forecast disease outcomes, and support surgical procedures may be covered in workshops and lectures. You'll be more equipped to use AI's potential in your future medical practice if you grasp how it works in medicine.
The Promise of Regenerative Medicine:
For patients with degenerative diseases and traumas, regenerative medicine holds enormous potential.
The way we think about healing and rehabilitation is changing as a result of developments in stem cell therapy, tissue engineering, and organ transplantation.
By participating in the Medicine Summer School, you will gain knowledge of the most recent developments in regenerative medicine and gain a greater comprehension of how stem cells can be used to restore damaged tissues and organs.
Discovering these cutting-edge methods can motivate you to look into potential research opportunities in this game-changing area.
Nanotechnology: Small Marvels with Big Medical Impacts
The manipulation of materials at the nanoscale, known as nanotechnology, has greatly advanced medical science.
There are numerous uses for nanotechnology, ranging from instruments for nanoscale imaging to targeted medicine delivery.
You may learn more about how nanomedicine is changing the face of healthcare by taking part in the summer school.
The synthesis of smart nanoparticles, the development of nanomaterials for the treatment of cancer, and the potential applications of personalized medicine for nanotechnology may all be discussed.
Innovations in Telemedicine and Digital Health:
The COVID-19 epidemic has advanced the use of telemedicine and digital health solutions and changed the way people receive healthcare.
The advantages and difficulties of telehealth, the security precautions required to safeguard patient data, and the incorporation of wearable technology into medical procedures can be the topics of summer school courses.
You'll learn more about how technology is bridging the gap between patients and healthcare professionals and improving the accessibility and convenience of medical services as you delve deeper into these subjects.
Ethical Dilemmas in Modern Medicine:
Complex ethical conundrums accompany major medical achievements. The Medicine Summer School offers the chance to have debates regarding the ethical consequences of medical advancements, in addition to scientific discoveries.
You'll have the chance to investigate subjects including the morality of gene editing, the equal distribution of medical technology, and the difficulties AI presents in clinical decision-making.
You will be better equipped to deal with any ethical complications that arise as a future member of the medical profession thanks to these conversations.
Global Health and Infectious Disease Management:
The persistent difficulties brought on by infectious diseases highlight the need of comprehending the dynamics of global health and efficient disease management.
Epidemiology, vaccination methods, and pandemic preparedness and response might all be covered in summer school classes.
You will acquire the knowledge and abilities necessary to effectively contribute to global health projects and handle health crises by learning about these aspects of medicine.
Interdisciplinary Collaboration for Medical Innovation:
Collaboration between many disciplines is essential for fostering innovation in the constantly changing field of medicine.
You will have the chance to speak with experts from a variety of disciplines, including medical, engineering, computer science, and ethics, during the medical Summer School.
You can improve your teamwork and communication skills through collaborative workshops and group projects, which are crucial for overcoming challenging medical problems.
In summary:
In 2023, enrolling in a medicine summer school gives you the exceptional opportunity to get fully immersed in the most cutting-edge medical discoveries and advances. The summer school curriculum is created to broaden your views and provide you the information and skills necessary for a career in medicine. Topics covered in the curriculum range from studying the promise of genomics and AI to debating ethical issues and understanding global health dynamics. You'll be more equipped to make a contribution to the continually developing area of healthcare as you absorb knowledge from experts, participate in conversations, and build relationships with peers who share your enthusiasm for medical innovation.
So, if you're interested in the exciting opportunities that medical advancements present, think about enrolling in a summer medical school this year and helping to shape the future of medicine.
About Author