What components are crucial for a high-converting landing page?
2 min read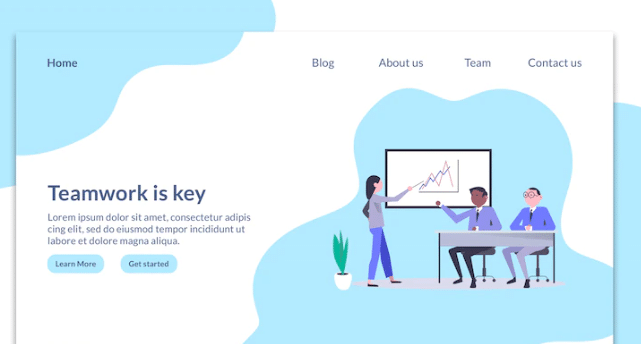 Landing pages are conversion-oriented web pages that collect visitors' information in exchange for a certain offer (a discount code, an ebook, webinar signup, etc). What is this information used for? This data is a lead that we use to nurture prospects until they become our customers. 
Therefore, a well-optimized landing page helps us move our prospects along the funnel to become our customers. In this way, we increase ROI (Return on Investment).
Aleph Website is a Website Development Agency helping entrepreneurs and small businesses create beautifully designed and high-converting landing pages to maximize their ROI-s. 
Take a look at 5 core components that are must for a high-converting landing page:
USP (Unique Value Proposition)
USP refers to the unique benefit of our product or service that makes us stand out from competitors. We need to communicate our USP through compelling headlines that have to grab visitors' attention. Since it should be short, sometimes we use subheadings to provide additional information. 
Hero Image (Video)
A hero image is an oversized image (video) positioned on the top of the landing page representing the offering. That can be product-focused, outcome-focused, and process-focused. 
Hero images present landing page content and help visitors understand what the offer is about as soon as they land on the page. 
 Benefits
A landing page has to discover how a prospect can benefit from a product or service we offer. People want to know how it can help them. They are not interested in product features if they are not familiar with how they help them.
Social Proof 
Even 72% of online consumers say that testimonials make them trust a business. That's why testimonials need to have their place on the landing page. People want to see who, what and why they love the product or service. With more detailed testimonials, people trust more. 
Check out How social media should be used as social proof to stand out among competitors
Call to action 
Ultimately, visitors are ready to give us a lead by completing clear action. 
To create an effective CTA, we have to optimize design, position and words. First of all, CTA has to clearly communicate what action visitors have to take and what they will get. Copy should be short, up to 5 words, but intriguing. Simple but eye-catching design is always a plus. 
Learn more about How to make Call To Action Button easily identifiable for higher conversions!