What Are The Best SEO Opportunities To Attract Customers?
4 min read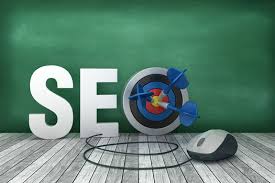 SEO i.e., Search Engine Optimization, is a big task because you have to bring your website, channel, etc. on the top despite countless competitors. It is not a cakewalk, and one has to implement the right SEO techniques to get more customers.
There can be some factors that work as the opportunity for SEO and get faster results on the target platform. Here are they to exploit for better results in your optimization efforts.
Do a website audit
Before you try tricks on your website, it is first better to know your website. It helps in understanding the required sides of change. It is like before you know the world, know yourself.
Check the following factors while auditing the website –
Scrutinize to check the required coordination in the design of all the pages.
Check if all the website pages have relatable meta titles and suitable descriptions
Make sure that all the keywords are present on the website
Is the URL appropriate according to the Search engine criteria
A website audit helps you know the nook and cranny of the website, which helps to understand which SEO strategy will be more suitable. Also, it helps to know the weak aspects that need to improve and also the vital points that can be exploited to get more customers.
Take help of Semantic Search.
Semantic search is the new era SEO technique, and it works on the factor of relativity. Every word has some synonyms that can help enhance the capacity of optimization and reach the broader customer market.
Semantic search works on concept matching. A particular term or word relates to several other things; in that case, they all can be used to attract the people that use those terms/words.
Here is an example to help you understand better –
The personal loans are considered versatile in use and purpose, and everyone can use them irrespective of credit score status. In short, people searching for loans for everyoneand all purposes can obtain assistance from them. It is the reason that they are also known as personal loans for a car, personal loans for education, personal loans for health etc. If your site sells personal loans, they can be promoted in their different types.
IN THE ABOVE EXAMPLE –
THE BROADER TERM IS – PERSONAL LOANS
&
THE EXTENDED TERMS ARE – PERSONAL LOANS FOR CAR, PERSONAL LOANS FOR EDUCATION,PERSONAL LOANS FOR HEALTH.
For a semantic-based search, you need to focus on the extended terms. They can source a vast number of customers and can also help them retain as the permanent ones.
Voice search optimization is also necessary
The technology is getting advanced and faster, in place of typing people search through voice. Text search is not more in trend now, and voice search is considered as the better option now.
Did you know that voice search is going to be 60% in 2022?   It means that this one factor can do a lot for your search engine optimisation techniques. The mobile phones are backed with smart technology, and the presence of smart speakers has changed the practices of searching for things online.
People want to be more effortless in whatever they want to find online. While doing the SEO for a website makes sure that your site is ready for the voice search or not.
Prepare for mobile-first indexing
Mobile-first indexing is when Google indexes or ranks the mobile version of the content on a website. You know why it is significant nowadays. People do not open their heavy laptops and computer systems to explore the online world.
From an e-commerce website to the online grocery outlets, people use mobile and do shopping or book tickets from there only. They search on their mobile phones for relatable things, and thus it is necessary to take care of this factor while working to gather new customers.
There are 3 significant elements of mobile-indexing search engine optimisation –
Responsive design
Site speed
Easy-to-use on mobile
The SEO techniques that overlook mobile indexing never get good results. In the modern era, you really cannot forget to work on this aspect.
Make extensive use of infographics
People look for convenient and categorised information; reading the things in big paragraphs is not their choice. Infographics always help you interestingly present the information and play an essential role in turning website traffic into customers.
Benefits of infographics for SEO –
Eye-catching for the website visitors
They prove you the experts of the field
Infographics go viral easily
Easy to read and understand
The above points explain the tips and suggestions to enhance the SEO techniques and use them to get more customers. You can do big things with small tricks and optimization always depends on the small factors that give big results. Next time when you make the SEO strategy, make sure you do not forget about the above factors.  One thumb rule is, you need to be advanced in approach because when the world moves forwards, you cannot go backwards in SEO. Right?