What Are Some Of The Software To Create Animated Videos?
4 min read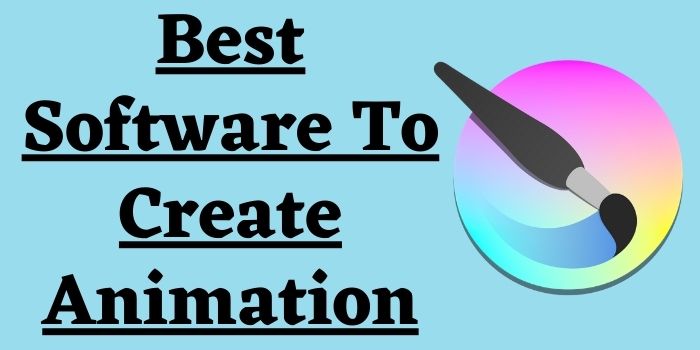 Nowadays it's really hard to find the best software to create animated videos. There are lots of options available in the market claiming to be the best, but out of them, only a few are reliable. So, here we are going to tell you about some of the best software programs that you can use for creating professional-looking animated videos.
3 Best animation software
Here, we have mentioned the three best animation software that you use. All of this software are paid and for using them you have to purchase any of their subscriptions.
Clip Studio Paint EX
It is one of the best software for creating animations. It can be used to create digital comics, general illustrations, and 2D animation. This software is compatible with various devices including macOS, Windows, iOS, iPad, Android, and Chrome OS. You can avail amazing discount on this software by using Clip Studio Paint Coupon.
Features of Clip Studio Paint EX
This software comes with an onion skin feature that you can use for properly keyframing animations.
Assemble apps and processes by dragging pre-built components into place.
Use a shared portal to collaborate on the creation of a product by sharing and editing designs.
Within the software, create, develop, and visually represents processes.
Formatting can be created, saved, and reused.
Price
This software is available as a one-time payment and you have to spend around $219 for using this software for the lifetime.
Adobe character animator
Adobe character animator is a strong feature that helps users effortlessly and quickly animates cartoon characters in real-time. It is one of the Adobe family's newest members. The app is extremely simple to use. Then, import a character that has been explicitly prepared for animation into Adobe character animator.
Features of Adobe character animator
It comes with a built-in scene camera was employed to capture more perspectives.
By using it, you can trigger between shots for dynamic functionality and to assist you to set up specific shots for a beautiful scene, such as wide, closeup, and zoom.
You can adjust for timing and motion, as well as animate the subject's behavioral attributes.
With audio replays, you can make situations more impactful, and you can even match audio with the movement for realistic animations.
For a better viewer experience, the trailing effect motions have been integrated.
Price
As compared to other software, it is priced a bit high. For using it, you have to spend around $52.99 per month.
Cartoon animator 4
This software is designed for users of all levels of ability, including beginners and professionals who want to make entertaining, high-quality animations. Users can try this program to build their 2D characters, select characters from large databases, and import PSD character templates.
Features of Cartoon animator 4
Users can animate 2D characters with 3D motions.
The feature of motion capture 2D animation comes with hand tracking by which users can capture full-body motion.
It helps users to create 2D talking heads and a sprite-based facial system.
With the help of import-export, one can immerse their video actor into a 2D animation
Price
For using the pipeline edition of this software you have to pay $199 whereas the Pro edition is available at $99.
So, these were the paid software that you can use for creating animations. Below we have also mentioned free software for creating animations.
What is the best animation software for free?
Above we mentioned some paid software for creating animations. Now, we are going to know about one of the best free animation creation software Blender.
It is a free cross-platform 3D creation suite with a robust set of tools. Blender can be used to make animations, video games, renders, models, and other 3D projects. The software is free and open-source, with several contributions from all over the world.
Features of Blender
To blend our model, users can try curving, smoothing, and a variety of other surface-related changes.
Animation is a method of using keys to give motion to a character; nonlinear animation is simple, and automatic walk cycles can be programmed.
Texturing, cam management, illumination, surface modeling, shading, and many other factors can be tweaked to create the greatest possible frame.
Multiple layers handling files with various threads can be used to conduct full-length composting of images and films.
All of the settings can be changed at any time with the use of simple radio and on/off buttons.
What is the best animation software for beginners?
Above we mentioned some of the best animation software. However, if you are a beginner then it is suggested to go with the free software Blender. But if you want to get access to some advanced tools then choosing Clip Studio Paint can be a great choice for you.
How do I make animated videos for free?
Here are few steps to help users to make their animated cartoon videos.
Step1: Create animation with powerful animation software.
Step2: For your animated video, select a template.
Step3: Animate and align.
Step4: After aligning include music or a voice-over.
Step5: Now you are done, share, download, and publish your animated video.
Conclusion
In this article, we have tried our best to let you know about some of the best animation software. We have discussed all the key features and prices of the animating software. You can choose any of them to create an animation video.