Useful Instructions to Recover Data after Power Outage
4 min read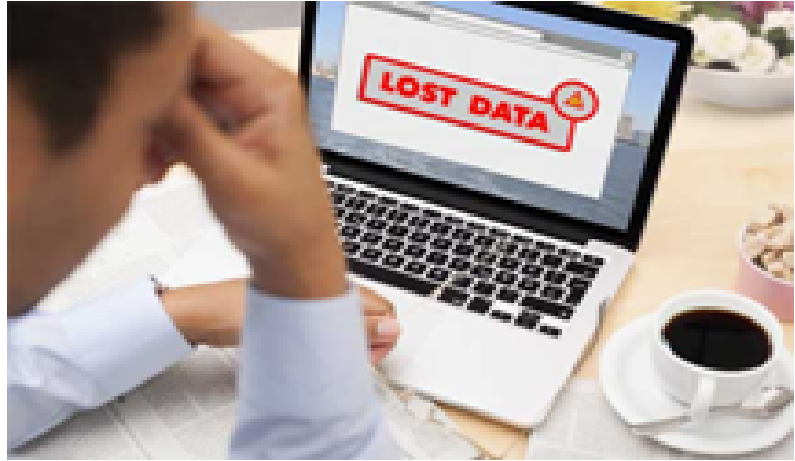 Have you ever encounteredthe issue of data loss after power outage? Do you know how to recover data after power outage? As a matter of fact, sudden power failuremay bring great harm to computer. What's more, data loss or other serious problems would be caused.
Consequences of Sudden Power Outage
Here are some common effects that may occur after a sudden power failure:
Some files that being operated or edited may be lost or corrupted after computer sudden power outage, such as Word documents, excels sheets or photos.
Some changes may not be saved after sudden power failure.
A drive or partition may get lost from Windows Explorer.
You may lose access to a partition or external drive that is being modified when power is off suddenly.
You may receive different kinds of error messages informing that Windows couldn't boot normally after sudden power outage due on account of missing important files, like system files, boot files and configuration files.
From above potential consequences, we can get a conclusionthat it is an awful thing when suffering from a computer sudden power outage.
Fortunately, there are solutions to the problem. In this post, we will display how to recover files lost due to sudden power failure in various situations. Just keep reading in a few minutes.
Recover Lost Files after Power Outage
To recover lost data after computer power outage, you can make use of a piece of technical data recovery software. We have a recommendation – MiniTool Power Data Recovery.
It is an excellent data recovery tool, which has great ability to deal withdifferent kinds of data loss situations, such as mistaken deletion, virus invasion, partition missing and so on. As a read-only application, it will not cause any damage to the original data on your computer.
So, you can download the free edition or trial edition to scan the lost data. If you need to recover it, you just need to upgrade it the advanced edition as free edition just allow 1GB free recovery.
Here, we will give you a brief demonstration of how to recover data
And now, we will introduce how to recover data after power outage with MiniTool Power Data Recovery Trial within several steps.
Step 1– Download and install it on your computer. Open it to reach the main interface.
Step 2–Four modules can be seen. Choose This PC.Select the drive (from which data got lost) to scan by clicking Scan.
Step 3–When the scanning process is over, you can see a lot of found files listed by path. Just browse each of them to discover what you want. To locate them quickly, Filter, Find and Show Lost Filesfeatures can be helpful.
Step 4–After choosing all needed files, click Save to appoint a destination to keep the recovered files. This destination should be different from the original saving location to avoid covering lost data.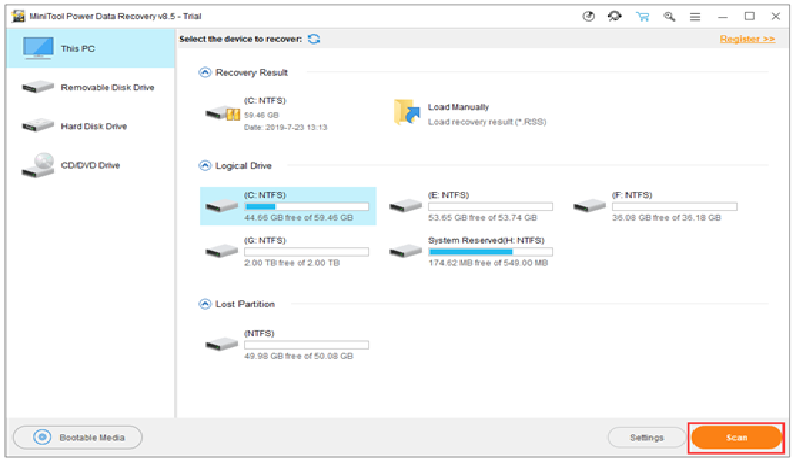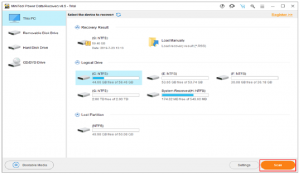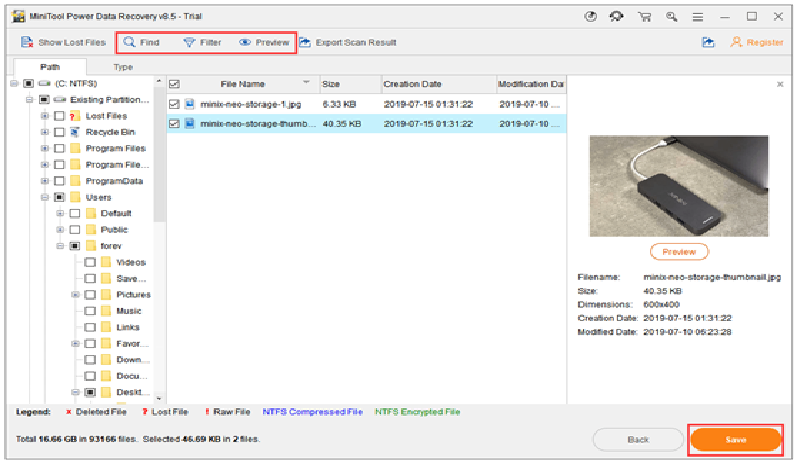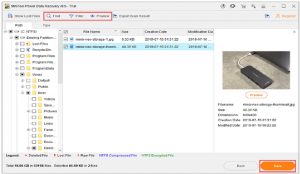 When all these steps are completed, you can recover data after power outagesuccessfully. It is obvious that the whole process is so easy that everyone can operate, even though you are not experienced in such work. Just have a try if necessary.
Partition or External Hard DriveLoss after Sudden Power Outage
It may happen to you that a partition or an external hard drive gets disappeared after sudden power outage. In general, this case may be divided into two situations:
1. The partition or external hard drive gets missing because the drive letter has lost.
The partition or external hard drive has become unallocated space after the computer shutdown because of sudden power failure.
Then, we will continue to show you how to resolve this issue and recover lost data after power outage.
Case 1.Set a Drive Letter to the Partition
Firstly,launch Run dialog box by pressingWindows and Rtogether. Inputdiskmgmt.msc in the box and hit Enter.
Secondly, you can see all partitions (that can be recognized by system) are listed after enteringDisk Management. But among them, one partition doesn't have a drive letter as shown in the following screenshot.
Thirdly,select that partition and right click it. Choose Change Drive Letter and Path… to move on.
Fourthly, choose Addin the popup window. Then, select a drive letter and click OK.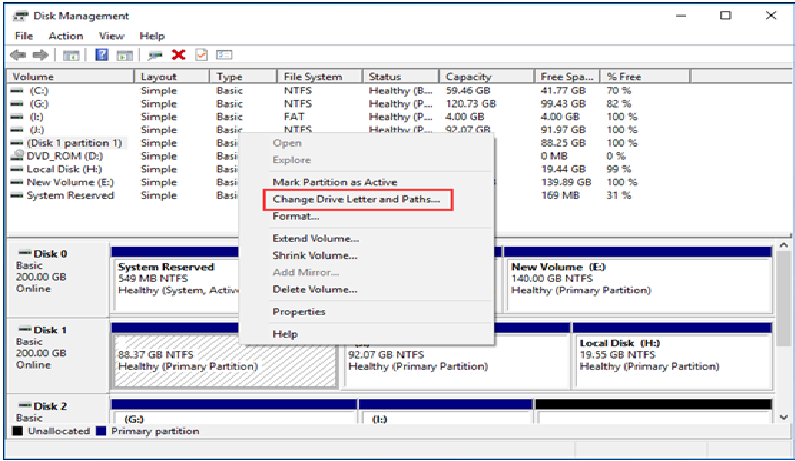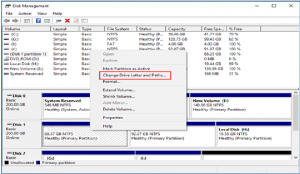 After doing that, you can see all your partitions are listed with a corresponding drive letter in Windows Explorer. Thus, all data in this partition is recovered with ease.
Case 2.Recover Data from Lost Partition
The other situation is that the partition or external hard drive may become unallocated space after power outage. You can see this picture in the Disk Management.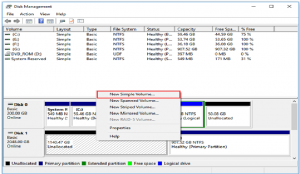 Then how to recover data from lost partition? Here, just refer to the first case in this post. By taking advantage of MiniTool Power Data Recovery, you can recover lost data easily and then create a new volume in Disk Management.
Useful Tip
In order to avoid sudden data loss caused by various reasons, you'd better make a backup for vital information regularly. Thus, you can choose copy them to another drive, or choose a third-party tool to backup directly. And here, free backup software – MiniToolShadowMaker is strongly recommended. And it can not onlycreate backup, but also protect your PC and data well.
In a word, accidents of data loss always take place all of a sudden. Except for recovering lost data after sudden power outage, precaution is also necessary. Just try the methods above in case that you meet such a case one day in the future.