Types of Customer Support Services That Make Sense to Outsource
4 min read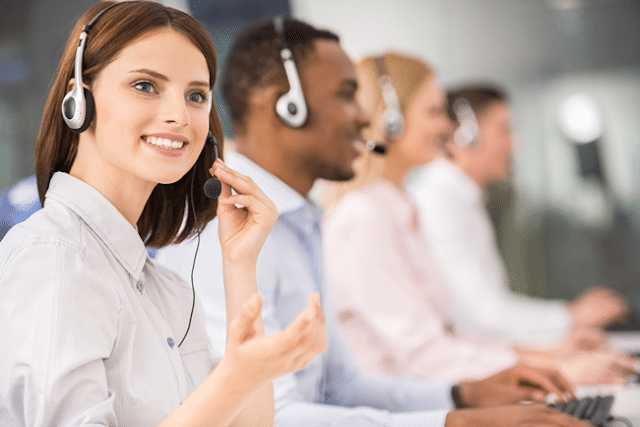 Customer Support Outsourcing Services
If quality and cost concerns are in line, customer support outsourcing services make sense. Of course, you don't want negative karma to fall on your company if your support service fails in the middle of the procedure. You don't want to outsource highly cultural operations that are tough to replicate adequately right away. You also don't want sensitive information to have to travel internationally.
Outsourced Call Centers
At the same time, outsourcing as a function is growing, with centers spanning Asia, Eastern Europe, the Middle East, and Africa. Outsourced call centers worldwide are getting increasingly aware of the unique requirements of businesses of all sizes. The marginal equity for additional features has likewise increased over time.
Know The Types Of Customer Support Services
Customer service, on the other hand, is a department that provides assistance to the corporation. It assists customers before, during, and after they use their products or services. Customer service specialists, unlike call center representatives, assist customers across a variety of channels, including phone, email, social media, live chat, and more.
Accents have improved, and high-paying clients have grown to demand services supplied outside the United States. All of this adds up to a compelling case for outsourcing customer service.
Different customer support mediums perform better for different businesses depending on their nature and size. Let's take a look at some of the most commonly chosen outsource back office work.
1. Support Inquiries During Peak Hours
Outsourcing can also complement internal customer service efforts, particularly during busy periods. This cuts down on assistance wait times, allowing consumers to obtain the help they need sooner.
During peak times, you can outsource in various ways, including routing all calls to an outsourcing center and transferring only repeat callers to the outsourced team, transferring all calls to an outsourcing center, and transferring customers who require special attention to the internal team. In any case, this cuts down on wait times for first-time calls, consumers seeking to make a transaction, and so on.
2. Call Centers for Inbound Calls
Inbound call centers are one of the most often outsourced customer support services. This is because the performance measures are relatively different. Agent success is assessed by the amount of money gained each call, the amount of money spent, the number of calls completed in a given amount of time, and so on.
This is an excellent choice for businesses that know precisely what they want since it gives them more control and assurance throughout the entire process. This also helps them in evaluating agent performance before proceeding. It's worth noting that inbound call centers are significantly less complicated and time-consuming than outbound call centers.
3. Inquiries about chat support
Business services that exist in a relay conversation can likewise be outsourced. Because chat support necessitates a professional to sit and serve clients online for lengthy periods, moving chat support services abroad can result in significant cost savings. Customers may also be unaware that the chat agent is located halfway around the world due to the nature of chat support.
Standard replies may be put in, providing excellent written language responses as simple as pushing a few buttons. Furthermore, chat help requests are usually answered 24 hours a day, 7 days a week. Even if the company retains this capability in-house, the procedure may be outsourced for after-hours use.
Analyze Your Outsourcing Customer Service Provider's Performance
Customer service entails ensuring that your customers are happy with your products and services, as well as the manner you communicate with them. But how can you assess the effectiveness of your outsourced customer service team? How can you know whether they're helping your clients effectively?
Quality assurance is the answer.
Quality assurance (QA) is a procedure that guarantees your outsourced customer service provider provides the best level of service to your customers.
Every Business Has Options
Whether your company is a startup, a small business, or a large corporation, outsourcing customer support services might be a viable alternative. With outsourcing centers in a variety of locations across the world, you're likely to discover a solution that's an excellent fit for your company.
While this list is not exhaustive, expect to see other additions to the list of customer support services regularly outsourced as organizations and service providers recognize opportunities for development and future cooperation.
Key takeaways
When you outsource customer service, you have access to professional assistance, allowing specialists to handle more inquiries and give faster resolution. Customer service outsourcing businesses can assist you in meeting your clients' rising expectations and providing more rapid problem responses. It might be difficult to choose the ideal outsourced customer support services provider for your company.
Customer Service Outsourcing
Customer service outsourcing providers can assist you in more successfully and efficiently managing your customer interaction. Consider quality assurance and critical indicators like customer satisfaction scores when evaluating the effectiveness of your outsourcing customer support firm.
About Author