Types Of Commercial Emergencies and Choosing A Restoration Company
4 min read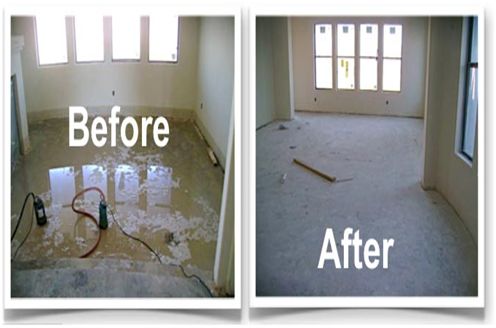 Is your company or non-profit organization prepared for a disaster? Flooding and water damage, fire and smoke damage, mold, extreme weather, and other destructive elements can strike at any time, causing damage to your business property and disrupting operations. That is why it is important to collaborate with R2fw.com to develop a Commercial Emergency Restoration Management system.
If you don't have a CERM strategy, you might waste a lot of time and money figuring out how to recover after an emergency. A CERM plan contains all of the information required to swiftly and inexpensively restore your property, allowing you to resume normal operations as soon as possible. If you don't already have a CERM plan, R2fw.com is providing this guide to help you.
What Are The Different Kinds Of Commercial Emergencies?
Water – Storms, floods, a compromised roof, an HVAC leak, frozen or burst pipes, sewage backup–all of these events can create serious water damage to your house, necessitating professional restoration services.
Fire– After a fire, smoke, water, and structural damage are all frequent. A comprehensive CERM will guide your rehabilitation efforts.
Mold – Don't underestimate the dangers of this threat to your health. Mold is prevalent and may be exceedingly difficult to eradicate. Are you prepared to deal with it as soon as there is an indication of danger before it becomes a safety issue?
Content Loss – Every emergency has the potential to destroy critical workplace records and other items. Do you have a strategy in place for cleaning and restoring the contents?
Crime Scene & Tragedy Cleaning – When an unforeseen workplace crime or trauma occurs, you require appropriately qualified specialists to clean up the aftermath. With a CERM in place, those specialists will arrive soon, giving you one less thing to worry about.
Storm / Disaster – Throughout the year, Phoenix is susceptible to a variety of extreme weather. A good CERM strategy will prepare you for all of them.
How To Choose a Restoration Company?
Get Advice.
Contact your insurance agent and ask them for recommendations on a reliable emergency restoration firm. Once you've been given the names of a few firms, you'll need to do some research and learn more about them by visiting their website and compiling a list of questions.
Insurance And Credentials
Ensure that the firm you select is licensed and insured; this will show that they have met a set of needed qualifications to execute the specific services and have no outstanding complaints. Insurance will also cover the professionals working on-site as well as you if any injuries occur.
Local Company History.
You'll want to choose a local firm so that they can examine the damage to your property as soon as possible. Learn how long they've been in the company and how many relevant projects they've done in the previous year.
Because they realize that calamities cannot be planned, reputable restoration firms have emergency response teams available 24 hours a day, 365 days a year. And fire and flood restoration firms understand the need to act promptly since calamities like these may destroy property in minutes.
References
The greatest method to gain insight into a company's services, professionalism, and quality of work is through firsthand references and client reviews. Determine whether or not the firm is a member of the Better Business Bureau and its overall rating. You may also look at reputable internet review sites to learn more about the quality of service offered and anything else that should be brought to your attention.
Working With Insurance
Your repair firm should have the requisite skills, understanding, and desire to collaborate with your homeowner or commercial insurance. They will negotiate the claim's specifics with your insurer, discussing the cause and extent of the damage, and ensuring that the insurance claim covers any damage to your property.
Standards Are Being Met.
All authorized restoration businesses must adhere to a set of industry standards in the restoration area. Make certain that the firm you pick has qualified and skilled personnel. When it comes to restoring your home, they should employ modern and expert equipment and procedures.
At what points will the firm communicate with you, and how will it do so? Find out if you'll have a project manager or supervisor assigned to you and how often they'll update you on their progress.
Look For A Partner.
After a disaster, it's critical to pay immediate attention to your damaged property; that's why it's critical to pick a competent, trustworthy business to work with you through every stage of the restoration process.
Finally, it's wise to look around ahead of time, especially before you require restoration services. Above all, you need to contact R2fw.com which is ready to help with your restoration needs.
Working with a reputable business restoration firm to develop your commercial emergency restoration management strategy will save you a lot of headaches in the case of a disaster.