Tutorial for Data Recovery from HP Spectre X2 SSD
3 min read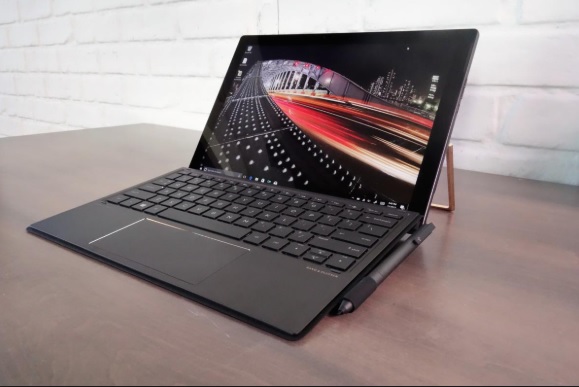 HP Spectre X2, a detachable laptop, enables users to enjoy of Ultrabook and tablet in a single and design. Except for thin and powerful, it is using the SSD (solid state drive), which has rather fast transmission speed. Owing to these advantages, more and more people intend to use this laptop.

However, nothing keeps perfect all the time. Just like other types of laptop, HP Spectre X2 also encounters a troublesome issue: unpredictable data loss. Are you using this laptop and coming across this problem? Do you have an idea how to carry out data recovery from HP Spctre X2 SSD securely and effectively?
In the rest of this tutorial, we will show you some details about data loss from HP Spectre X2 and data recovery from it.

Main Reasons for Data Loss from HP Spectre X2
SSD Failures
When you are using the laptop, the SSD may fail suddenly because of power outage, overheating, file corruption and other reasons. After that, you would not be unable to use the SSD as normal. So, files saved on it will also not be used.
Virus Attacks
Perhaps, your HP Spectre X2 is threatened by virus attacks. You can use some antivirus software to prevent the viruses from invading the files. But, data loss due to virus attack happens frequently.
Accidental Deletion
In daily life and work, you need to create, save, and delete files according to different needs. Sometimes, important files may get deleted by mistake.
Factory Reset
When your HP Spectre X2 suffers some software problems, you may choose to reset it to make the device to the original manufacturer settings. Thus, all files, settings, and applications data will be together deleted if you don't have a backup.

Recover Spectre X2 Data from Recycle Bin
When you delete some files from your computer, they will not disappear immediately. In fact, it is just removed and kept in Recycle Bin. If you want to recover them, you can enter Recycle Bin to restore them to the original location.
However, if you have deleted the data permanently (using Shift + Delete, or emptying the Recycle Bin), this method is unworkable.

Take it easy. This doesn't mean you are not able to undelete HP Spectre X2 files. The fact is that as long as the data is not overwritten by new data, it is possible to recover it by using a third-party data recovery program.

Recover Data from HP Spectre X2 SSD with Third-Party Software
When it comes to professional data recovery software, MiniTool Power Data Recovery is a perfect one, which is popular among users.

This program is specially developed to restore data from various data storage devices, like computer internal hard drive, SSD, memory card, USB flash drive, etc. In the following part, let's see how to accomplish HP Spectre X2 data recovery step by step.

Step 1: Choose the Target SSD and Scan
Launch the software and enter This PC interface.
Choose the SSD (from which data get lost), and click Scan to begin the scanning process.
Step 2: Select All the Items You Want to Recover
When the scanning process comes to an end, scanning results can be seen in classified folders. You can check each folder to find the needed files.
Step 3: Update It to Advanced Edition to Save Files
MiniTool Power Data Recovery Trial Edition doesn't enable you to save the needed files eventually. Instead, it just allow you to scan and preview the scanning results. Therefore, if you determine to recover the selected files, you can upgrade the trial edition to full edition, and then complete the process of data recovery from HP Spctre X2 SSD successfully.
Or, you can choose the free edition to have a try. It has the same feature with other editions except only 1GB free data recovery. If the data needing to be recovered is less than 1GB, just download this edition.