Top 3 Reasons You Must Use 3D Secure 2 for PSD2 SCA Compliance
4 min read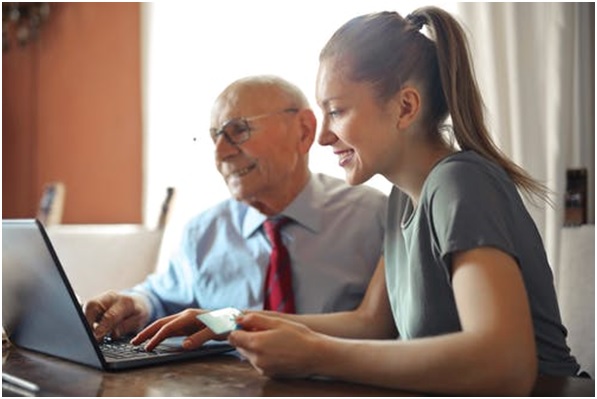 Depending on whom you ask, you will get different answers to "whether you should opt for fraud prevention services or not?" Some will say it is the need of the hour, while others will have a completely different perspective on it. But deep down, you know that fraudsters are eating into your profits massively. So, what's the solution in that case? It will help if you make your online payment system PSD2 SCA Compliance.
The first question that would have probably hit your mind is what does PSD2 SCA Compliance mean, right? Then, the second question that you want to find an answer to is why you need to comply with PSD2 SCA, right? Let's get to know both of them, one at a time.
What is PSD2?
The PSD2 is short for Payment Service Directive 2, i.e., the most recent regulation applicable to the European market. It's a revised version of the previous EU's rule that focuses on improving the existing protocols for electronic payments and increasing consumers' protection level when they pay online to buy a particular product or service. However, it will help if you get informed that this regulation is not for all the businesses worldwide, but only that comes under European Economic Area or EEA. We think now a part of the picture is clear to you about PSD2 SCA Compliance.
Let's now move onto the next topic –
What is SCA?
In layman's terms, you can understand that SCA or Strong Customer Authentication is a new requirement of the PSD2 that focuses on adding additional security systems to all the digital payments made in the European region. If you are an accountable entrepreneur that wants to reduce the fraud transactions on your e-commerce website, SCA will work wonders for you by making online payments more secure.
What is PSD2 SCA Compliance?
It is a widely accepted package or solution, you can say, that fraud prevention companies offer to merchants to reduce the digital cyber risks and make the process easy for organizational revenue protection. With PSD2 regulation governing electronic payments, it is a must for businesses operating in the EU or European Union to ensure they are compliant with SCA by the end of 2020. It is the main reason you need to team up with a promising fraud prevention agency to make your online payment model PSD SCA complaint.
How does PSD2 will impact your business?
The most crucial question that crosses your mind when you consider aligning your payment collection model with PSD2 is that what kind of impact it will put on your business, right? So, an instrumental thing you need to understand here is that to adhere to the protocols of the European Union, you will have to implement two-factor authentication for all the online payments processed by the European banks. If you overlook it without much thinking, the banks are more likely to decline your transactions. It will create inconvenience for your potential customers, and you will have to face lost business opportunities. It means you will make a colossal loss at the end of the day, making it harder for your business to survive in the dynamic market.
But you can prevent this from occurring if you have a fraud prevention service provider at your disposal. They will provide you with the most comprehensive platform to lower your online payment risks with added features and functionalities. Besides this, an essential thing you need to keep in mind is that there are some exceptions to PSD2 compliance. To be precise, it doesn't apply to merchant-initiated transactions, low-value transactions, or the payments made using corporate cards.
When do PSD2 regulations come into effect?
You need to seriously follow PSD2 rules if myriads of shoppers use credit or debit cards issued by European acquiring banks to purchase your products online in EEA. It includes scores of EU countries, Norway, Iceland, Liechtenstein, and many more. Not to forget that the new rules apply to your company even if you are not in European countries, but the bank you have collaborated with for payment processing is in the EEA (European Economic Area). Apart from that, if you are a European merchant and you sell inventories to customers in the same region, your payment process must comply with PSD2 SCA.
Why should you utilize 3D Secure 2 solutions for PSD2 SCA compliance?
It's no secret that companies are using 3D Secure to process online payments successfully for a long time. But the issue with this application is that it is not very user-friendly and requires buyers to remember a specific security code to verify their identity while making the payment. On top of that, it didn't run on mobile phones, resulting in a considerable number of cart abandonment. But that's not the case with its upgraded version.
It's because 3D Secure 2:
Fixes plenty of functionality gaps and also supports payment on smartphones.
Integrates seamlessly with the existing eCommerce applications of businesses.
Improves the user experience to a great extent, including a resistance-free authentication system.
The takeaway
We hope you have understood why complying with PSD2 SCA is necessary for your business and how getting 3D Secure 2 solutions from cutting-edge fraud prevention firms can help you lower fraud payment risks. So, if you want to leverage such services, contact a well-known fraud prevention team in the USA right away.