Top 3 Questions You Should Ask Before Hiring A Virtual Accounting Services Company
4 min read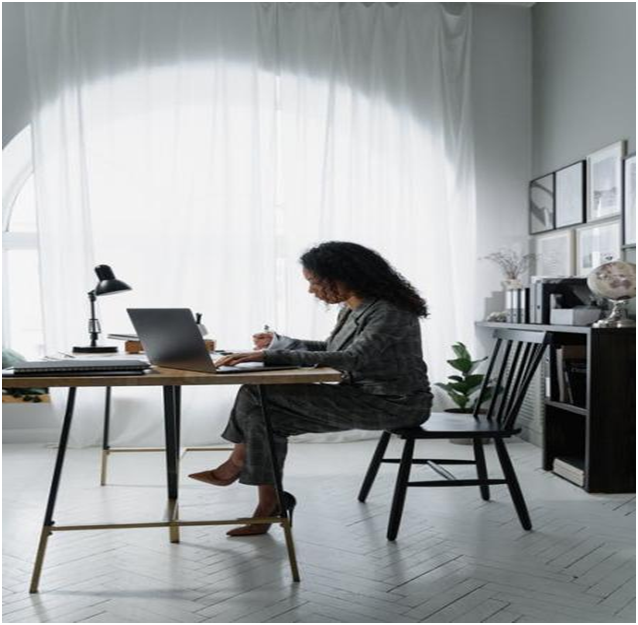 How do you manage your business's accounting tasks? Do you have an in-house staff to look into your financial transactions, or do you do it in your off-hours? Whatever method you have adopted as of now is not a viable option for the long term. Now you may ask, how could we say that, right? Well, bookkeeping management is a complicated task that needs your full attention. If you get distracted for even a fraction of a second for a reason best known to you, the result will come incorrect.
In addition to identifying the error and correcting it after that, you will also have to invest your time reconciling the data from various sources like bank accounts and credit cards manually, which is no less than a hard row to hoe. It is the main reason industry experts came up with an excellent alternative, i.e., cloud-based accounting services. When you team up with a virtual accounting services company, they streamline your bookkeeping functions and speed up your whole process while ensuring cost-effectiveness.
Not just that, with their advanced accounting software and talented accountants, you can get premium services at the lowest price. Who knows that you are about to go to bed, and just before that, you recalled that – one of your clients has said they have paid the advance for their project, but you didn't check? That's when you can access mobile-based accounting applications and verify if you have received a particular amount from them or not.
That's not all; sometimes, you grapple with finding real-time information about the payment that the client said they have made in a past date. In that case, you might think that the client is mistakenly giving you the wrong information. But the good news is you can inspect their claims by logging into the mobile app of a virtual accounting services company and check the bank statement for the specified date.
The benefits of using web-based bookkeeping services don't end here. The list can go on and on, but now we need to discuss three questions you need to ask yourself before partnering with a virtual accounting services company:
Does your business need an online bookkeeper?
Do you know that an outsourced accountant can do almost everything an in-house employee can do? For instance:
Administering payroll
Entering transactions into your accounting system
Looking after accounts receivable and accounts payable
Reconciling bank accounts and credit card
Keeping track of monthly expenses and cash flow
In short, a virtual bookkeeper can perform every possible accounting task except shooting the breeze in the break room. Thus, you don't need to commit to a skilled in-house bookkeeper, given that they need a handsome salary per month along with other incentives, benefits, and insurance. It means you can save a massive sum of money by choosing virtual bookkeeping services over a dedicated staff bookkeeper.
What you should look for in outsourced bookkeeping services?
When you are on the hunt for a virtual bookkeeping services company, you need to look for a few things before collaborating with them. For example, check if they have previously worked for clients from your industry or if they have prolonged experience with the system your organization uses. Generally, cutting-edge online accounting companies are well-familiar with the industries like:
Health Clinics
Management Consultants
Construction Services
Real Estate
Garages
Opticians
However, even if your firm belongs to another industry, there is no issue since prominent accounting companies can tailor their services based on your company's needs. Please understand that a car dealership, a manufacturing company, and an IT company may use three different accounting software. So, it would help if you find a cloud-based accounting organization having experience with a range of accounting software.
How much should you spend on cloud-based accounting services? 
The answer to this question is purely subjective and depends on what bookkeeping and accounting services your enterprise needs. If you want to know even a reference point, we must inform you that a professional bookkeeper earns $60,000 per year on average. Please take note that your potential bookkeeper's salary will vary based on their location, experience, and duties. It means if your company is in a metropolitan area, the cost of hiring an expert accountant will be more than an average city.
So, the fact of the matter is that if you think you need deep pockets to pay the salary of a full-time employee, you should be better off with outsourced accounting services. Leaving out a fat pay-check, perks, and insurance, all you need to pay to a web-based accounting company is the agreed-upon fee for every hour or every month's work.
Final thoughts 
We hope you now know what you should check out before hiring a virtual bookkeeping company and whether it's a wise decision to count on them instead of a dedicated in-house bookkeeper. If you need more answers to your questions before you finally commit to online accounting services, make sure to give a ring to the well-known virtual accounting companies in the UK.