Top 10 Things You can Learn In An IPC J-STD-001 Instructor Training Course
4 min read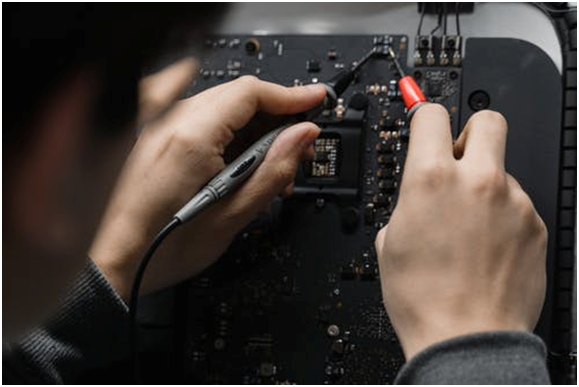 Are you getting fewer gadget manufacturing projects for the last few years? Did you try to find out the reason behind this? Maybe the electronic items you are producing at your facility are not up to the mark regarding reliability. Or you are not using standard quality materials for manufacturing the electronic boards. Whatever be the reason, you need to ensure that each product coming out of your facility is top-notch and long-lasting. It will result in increased customer trust and greater profits at the end of the day. But is it that easy? No, not all. It will help if you have IPC-certified PCB inspectors at your disposal to check the quality of each circuit board before it reaches the distribution department. That's where the need to join Through-hole Solder Training course arises.
What are the use cases of Through-hole Soldering?  
If you are well-aware of the printed circuit board manufacturing process, you know that the electronic components get assembled on its surface using two methods – Through-Hole Mounting (THM) and Surface Mount Technology (SMT). Since the latter technology has gained ground in the past few years, it's not that the former is entirely out of the trend. Both have different sets of advantages and disadvantages, but the result is the same – the correct placement of electronic elements on the top of the circuit board. However, to learn how to do that, your operators must attend IPC-based soldering training programs. Not just that, your Quality Auditors also need to join Through-hole Solder Training courses as well so that they can examine the quality of electronic products after the production.
But have you ever thought about how difficult it is to organize the solder training sessions? The training institute has to arrange a wide range of equipment, instruments, and machines for each candidate to perform hands-on skills jobs. Not to forget the solder training kits either, which are crucial elements required to learn hands-on skills. Above all, there is a master instructor that teaches everyone what to do and what not to do when soldering wires and terminals in different electronic units.
Why do you need to hire well-known solder training companies? 
Now you might be thinking, why are we telling you all these, right? The purpose of passing this information to you is to make you realize how much work goes into conducting Through-hole solder training. It means even if you want to save on costs and carry out the training activities on your own, it is near infeasible to complete it successfully, or your expenses will double what you will spend on outsourcing the whole training.
That's where teaming up with an IPC-approved soldering training institute comes into the picture. When your quality inspectors join Through-hole solder training, they gain the necessary skills to differentiate between correctly and incorrectly soldered circuit boards. Thus, when they gain excellent inspection skills, it becomes easier for them to ensure the quality of each electronic device. It results in producing high-quality electronic products that the end-user will like, and your sales will increase. Once that happens, you will form a solid brand image in the market, earn customer's trust, and again giant electronic companies will start approaching you for manufacturing their devices.
With that complete, now let' see –
What is the IPC J-STD-001 Instructor Training Course?
The IPC J-STD-001 instructor training is a certification program on "Requirements for Soldered Electrical and Electronic Assemblies" for those candidates who want to be a certified instructor or want to re-certify themselves if the validity of their certificate is nearing expiry. You must note that the certificate you receive after completing this course is valid for only two years. In this training, your instructor-level employees or QAs will know about the methods, materials, and inspection criteria for soldered boards, wires, and terminals.
It is a 5-day course, after completion, of which your instructor will get various things to teach CIS candidates such as an instructor guide, testifying portal, course materials, forms, handouts, visuals, and many more.
What are the key things candidates learn in the IPC J-STD-001 Instructor Training Course?
Introduction to soldering
General requirements of J-STD-001
Safety in the assembly area
Material requirements
Equipment requirements
Cleaning process requirements
Wire and terminal assembly
Wire and terminal soldering
Through-hole soldering
SMT hand soldering
The endnote 
I hope you now know how to improve the quality of your electronic products and how beneficial the IPC J-STD-001 Instructor Training course is for your trainers. So, if you want to achieve the quality standard that your potential clients expect from you, you must partner with an IPC-focused solder training institute today. Make sure they have a Mobile Training Centre at their disposal so that they can train your employees at your site without using your resources.
About Author