Tips And Tricks For Converting Blog Traffic To Customers With CTAS
5 min read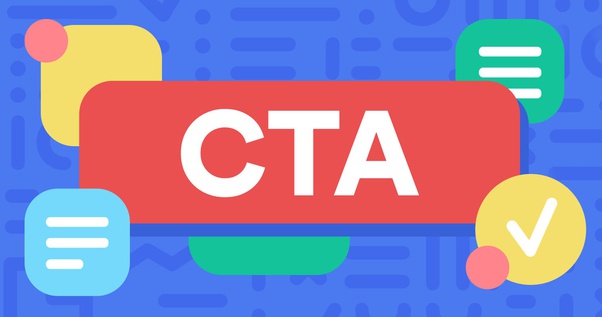 Versatile writings and captivating ideas in a blog always fascinate a reader. But have you ever tried to convert blog traffic to customers? This question might trigger many evolving B2B companies for meeting new opportunities.
Knowledge about manufacturers and suppliers is influencing the global audience. In this way, the blogging community is continuously elevating its graph in producing valuable blog posts every day. It is incredible to see that the majority of the blogs have rightly matched the requirements of their target audience. However, there is still something missing.
Do you know what it feels like to remain committed to one influencing platform? Most of the trade blogs lack in adding value to content marketing. This particular reason gives a break to readers and switches to other online B2B platforms immediately. How can a B2B company afford losing its target audience? Well, here we get mystified because when content marketing is strategic, sales increases.
Content marketing allows brands to provide a strong value proposition. A value proposition is a company's unique identifier, highlighting why prospects should work with them instead of their competitors. B2B companies need to provide good value propositions through person-driven content messaging and content marketing to increase traffic, attract prospects, and attain sales goals.
Online B2B trade sites make sure that they are adopting the right content marketing strategy. Not only for building a sharp image in the virtual world, but converting the blog traffic to customers. The manufacturing businesses try to focus on using top-notch skills so that the readers can ultimately become their potential buyers.
This strategy is meant to get attention to every leading B2B company. In this post, we have shed light on the tips and tricks and value-proposition that B2B marketers must consider for increasing sales with blog traffic.
CTAs Converting Blog Traffic to Potential Customers
You know your blog is well-written and catering to B2B market perfectly. But are you sure it is worth to read? Is your blog generating potential leads or simply draining out sales?
Now, you don't have to worry about anything. This post has called out the right content marketing strategies that can make your seasonal B2B blog traffic to customers. Keep your eyes peeled to the post because you will learn everything new and exciting.
Firstly, a call to action or CTA is a triggering word or a phrase that prompts a user or visitor to take action. The CTA content message depends on the brand purpose. For instance, if the goal is to route the visitor to make a purchase, then a "Buy it now!" or "Proceed here to checkout" is a suitable CTA.
There are different strategic ways how to position CTAs and the appropriate content to convert B2B visitors to customers, such as the ones below:
Placing Sidebar CTAs
The best option B2B trade sites consider is putting CTAs on sidebars. It is not a hard and fast rule but of course, a pro technique to convert blog traffic.
Insights reveal that sidebar CTAs almost record a conversion around 0.5% to 1.5%. However, the rate entirely depends on on-site traffic.
Regardless of looking at theme and relevancy, often emerging B2B marketers complicate the blog. They make the design haphazard and end up adding too many widgets which eventually let the visitors leave the blog. Don't ever do this! Try to make your blog as convenient as you can.
Remember that your B2B audience is not so different from the business-to-customer or B2C audience. They also want to seamlessly navigate websites without too many frills or things going on around that can restrict them from finding information quickly.
Generic End-of-Post CTA Effective for Conversion
Make sure you have to hook your readers till the end. This action speaks itself because the readers understand how sound and valid your words are.
A Hong Kong B2B marketplace can perform even better if the marketers understand the role of generic end-of-post CTA. You have got us right! This feature also has a similar conversion rate as the sidebar, i.e. 0.5% to 1.5%.
Not necessarily readers make it to the end of the post. In this way, CTAs right after the end of the post can be useful. You can even find examples of such blogs that have successfully converted blog traffic to leads at a 300% rate. How amazing isn't it?
Engaging Pop-ups Can Be a Big Win
You might think about how pop-ups can convert blog traffic into customers. Because it is quite irritating and distract the visitors a lot. Well, you are somewhat right but not aware of its merits too.
Pop-ups are more effective as compared to generic end-of-post and sidebars. B2B trade sites can take much benefit by adding these CTAs. While other methods are giving you converts at 1%, pop-ups guarantees giving at least 400% better conversion. So, what you think is best?
A B2B marketer can simply use the CTA in several ways. You can either direct a reader to the landing page or capture their e-mail. The latter option will give you phenomenal results, but still, the choice is yours.
What about Sliders and Bars?
Well, you have another option too. Sliders and bars are similar to pop-ups but not wholly. Your slider will appear at the top of the website or even at the bottom.
As compared to pop-ups, sliders can give you relatively little conversion, which is obviously not to opt for. However, you can optimize the results by making the sliders more compelling and creative.
It is not rocket science to know the worth of a CTA for your B2B site. Make sure you don't fill up your design that a reader immediately looks for an exit button. Adding sliders can be the right decision. You only have to make sure that reading experience is not intrusive but pleasant to become a potential lead.
Welcome Gate
You must have seen welcome gate on sites – the ones who never allow you to enter unless you act to it. The welcome gate converts visitors to customers differently. However, it definitely annoys the users.
One of the merits of the welcome gate is that it gives 15% to 25% of blog traffic conversion. This feature is not limited to blogs, but e-commerce sites can also take advantage of it.
Just not get to what others are doing. If you want to add a welcome gate, go for it. But make sure it is not as annoying as it is often recognized.
Navbar
Your B2B trade site is incomplete without navbar. The visitors on the website often look for alternates to roam around instead of sticking to the homepage. This feature is way too strategic for keeping the interest of the visitors and letting them be part of the site.
It's crucial to make your navbar responsive. A responsive navbar is a user interface or UI element in your website containing links to its other sections, boosting usability and info visibility.
Make your navbar sticky to encourage learning and grab their attention. You have to make it engaging but not cluttering that it loses focus.
Summing Up
Did we excite you to make the B2B services go beyond the limits? You will see your sales going up once these points are executed neatly in your trade sites.