Three Key Reasons To Choose Glass Railings
3 min read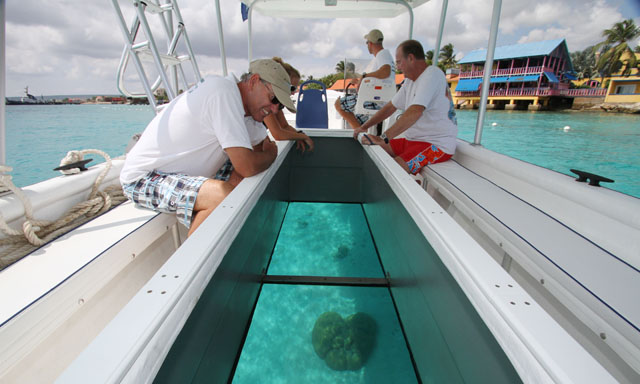 A glass railing is quite versatile in nature. It goes well with any style of a home and adds beauty to it. Not only that, they are quite easy to maintain. All you need is a mild cleanser and a damp cloth and you are good to go. Wooden railings need to be repainted after a while in order to regain their shine but that is not the case with glass railings, wiping on a regular basis with a damp cloth will keep its shine intact.
Some people mistake glass railings for being unsafe or prone to scratches and even breaking. But the reality is totally opposite, glass railings are manufactured out of toughened glass which makes the railing more durable and enduring. Even if a glass railing does break it would break into small granules instead of those shards because of this tempered glass.
Besides that glass railings are customizable as well, it allows you to personalize you railings as per your needs and requirements. There are various types of glass textures available in the market such as frosted, opaque, etched, etc. Not only that you can even decide for style and design of your glass railings as per your wish. There are numerous styles and designs available in the market giving you the opportunity to select from a wide range of variety.
Below given are three key reasons to choose glass railings:
Easy to maintain:
The most significant benefit of glass railings is that they are quite easy to maintain. They do not require any tough cleaning procedures. All you require is a cleaning agent and a damp cloth and you are all set.
Also, you are not required to clean your glass railings every day, three days in a week is more than enough. Unlike wood railings, glass railings are not required to be repainted after a while.
Flexible in nature:
Glass railings are quite flexible in nature. They easily go along with every type and style of a home. In fact they are capable of adding beauty to your existing house.
There are many styles and designs available in the market. You can design your glass railings in any way you want just make sure whatever you decide complements the style of your home.
Moreover glass railings are expected to suit every kind of home. One can never go wrong with a glass railing. Also, you can get your glass railings customized as per your needs. There are numerous types of glasses available in the market when it comes to glass railings. Frosted and opaque are popular ones but you can go with any type of glass you want.
Totally safe:
Glass railings are totally safe as they are manufactured out of tempered glass which makes it difficult to break.
Also, you need not to worry about your glass railings obtaining any scratches over a course of time because the toughened glass used in its manufacturing makes it difficult for scratches to take place.