The Top 13 Security Steps To Take To Safeguard Data While Traveling Abroad
7 min read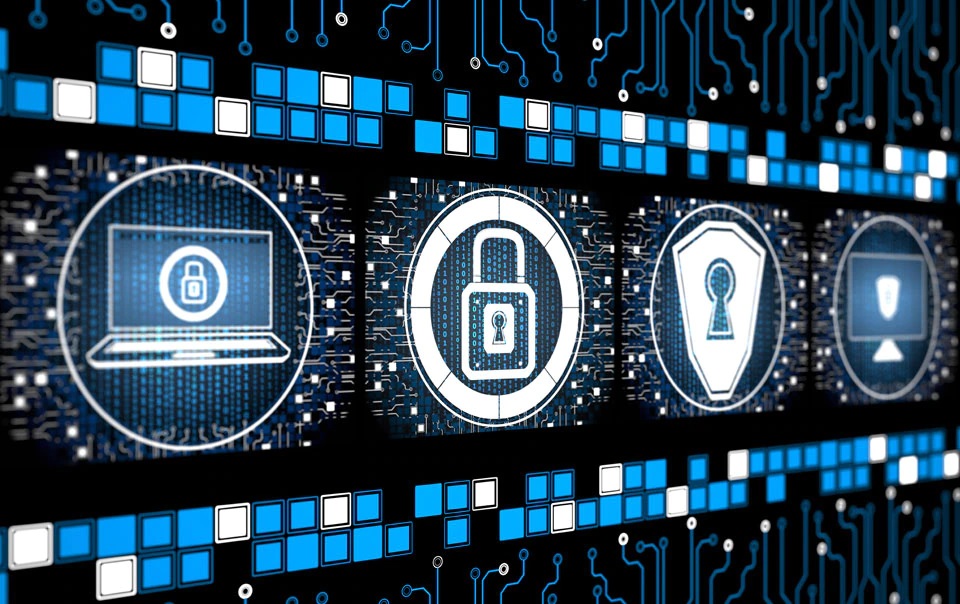 Are you ready to travel overseas again for business? Are you planning a short vacation? Well, apart from packing your sunscreen, a pair of sunglasses or even your power bank, there is a lot more you need to consider. As a matter of fact, cybercrimes have spiked sky high ever since the rein of the pandemicperiod.
When you travel abroad, or even take the next ride to another city, or even at your local coffee shop, there is a lot to think about where data protection is concerned. The way we use the internet, or even the way we manage all important data is always a huge risk when necessary precautions are not taken.
According to the US State Department's Bureau of Consular Affairs 2014…
Just to give you a clearer idea of what to expect, here is what the US State Department's Bureau of Consular Affairs had to say back in 2014, they mentioned that those traveling to Russia, need to be aware of the current state of affairs there, regarding online monitoring and censorship laws.
According to the Russian Federal Law, the permittance of data retention, and online monitoring of internet activities that pass through the Russian communication networks is considered a norm. You will find that all online activities like emails, passwords, banking account details, phone calls, and more being recorded.
This was just an example of what the laws in various countries are like. There are also other hazardous sources like unsecure Public WiFi's, or weak devices that are easily hacked. This guide will show you 13 security steps to take that will allow you to secure your data while traveling anywhere.
Online security dangers to be aware of while traveling
There are a few threats to stay clear off, while traveling abroad or while roaming outside a secured and conditioned environment. They are:
Online surveillance laws that monitor everything you do online
Some platforms or services are prohibited or censored in most parts of the world. You need to use a security software that will protect you and at the same time allow you to unblock these platforms.
Unsecure or unknown WiFi sources
Third-party apps can hack into your device
DDoS attacks
Viruses
Hackers that steal data, delete them, or sell them
Phishing scams
Identity theft
Stolen devices
Weak passwords or not having any password protection
Preventative steps to take to secure your data
Regardless of whether you are traveling or just on a random stroll, there is a lot that can be stolen from you without you even knowing. We often leave our phones or laptops without any password protection, or accidentally leave your WiFi detector on. You could catch unwanted signals to the wrong source and have almost all data wiped out, stolen or hacked.
Here is what you can do to lower the risk:
1.      Prioritize data on your device
If you are traveling for business, make sure that your personal data is not mixed with business data. With that said, don't carry too much important and hackable data all on your phone. It even applies to carrying too much sensitive data through disks, or drives. It can be stolen. Carry as less as possible.
2.      Don't leave all sensitive information stored on one device
When traveling for vacation, never leave corporate information lying around on your personal device. Maybe ask your company to provide you with a phone, laptop or tablet. You could use a personal one, but it is not advisable. Personal and business devices need to be kept separately.
3.      Backups are always a good idea!
Always make backups. This help retrieve anything that is stolen or deleted. Maybe your device can easily be hacked that results in stolen or damaged data, but it could also happen with hardware of software malfunction. It is better to be safe than sorry.
4.      Password protect your device and apps
Make sure your device, and all media, bank apps, and email apps are password protected. With that said, your passwords need to be strong, and contain alphabets, digits, lower and upper case letters or symbols. Don't store your passwords on the same device, and always make a copy and store it in a place that only you have access to.
5.      Update your device and software
You need to update your devices. There are times when your device is a hard hit mostly because old versions without updates are often vulnerable or susceptible to cyberattacks. Outdated versions of device software or even of the apps on your device can cause major problems in the long run. There was also a time when most WhatsApp accounts were hacked. It was then noted that it was mostly due to older versions of the software.
6.      Don't carry all your credit cards
There are pros and cons of using a credit card while traveling, but let us focus on the cons. If you are big on using your credit card, try and switch to a "virtual one time use" alternative. This way your credit information does not get stolen, nor misused. Plus, at times you will be asked to present your passports and other identification cards to be able to use the Credit card. This can be a good thing but is also pretty risky, considering all can be stolen.
7.      Use a VPN for online protection and privacy
If you have a lot of apps, or media accounts all logged in on your device, make sure to install the best VPN for extra security. Plus, who knows what the laws are like in other countries. You might need a VPN to access local content or your accounts from back home. Other than that, if you are not too keen on your online activities being monitored or hacked, a VPN helps shield your activities from prying government eyes or internet service providers.
8.      Do not click on unknown links, look them up!
As most of you know that with the rise in corona virus cases during this pandemic, comes the increase in cyber scams. There are many emails, texts, calls or even letters being sent around that ask people to donate, or provide certain sensitive data. You can receive the same ounce of scams even while traveling. Make sure you use a security software and do not click on any links nor provide any information if you are not a 100% sure about the source.
9.      Cut back on phone calls or texts that include sensitive data
As mentioned above, you will never know who is listening. Make sure you cut back on the kind of information you display out there. If you are planning on making a call, do not reveal every ounce of important information, the same applies to texts. It can be hacked easily. Use a software that allows high levels of encryption before you send out documents or other forms.
10.  Do not post your landmarks every step of the way
This is for those who are lovers of posting their whereabouts all over the internet. Hackers or cybercriminals can easily trace your footprints and make a move. Plus, the more information you post out there, without any precautions can lead to identity fraud.
11.  Do not connect to a public WiFi nor use a strangers device
I understand that there are times when we can't help but connect to an unknown WiFi at a public place. However, if it is extremely urgent, always make sure that your device is protected with a security software. There are many threats and vulnerabilities that come with using an unknown source.
12.  Disable your Bluetooth
Maybe you haven't used your Bluetooth in a long time, but there are situations where you could accidentally enable it. Whether you use it on your phone or in your car, make sure the settings are set to private. You won't always know who all can tab into your device when it is on public.
13.  Sweep your device when you return home
It is always advisable to give your device one good clean sweep when you return home. Delete what is not necessary. Look for apps, folders or other things that were not on your device when you left for your travels.
To conclude
Traveling for business or vacation can be all fun and games. However, with the high rise in cybercrimes, there is a lot you need to do to protect both your device and data. Lock your device and keep it with you at all times.
Do not lend it out to anyone, especially if you do not know them. Limit using your credit cards too often, and never send out any information if you are not completely sure of the source. There is a lot you can do and have to do before, after or while traveling.
The precautionary measures mentioned above, are only the tip of the iceberg, and in fact, hardly take a few good minutes to incorporate into your daily routine.
Author Bio:  Jade is a writer at topvpnservice . She takes a keen interest in writing how-to guides and
awareness blogs related to cybersecurity measures and software. To instill a little cyber-knowledge in
her readers using layman's terms is what she aims to do.