The sumptuousness of a Bathtub!
3 min read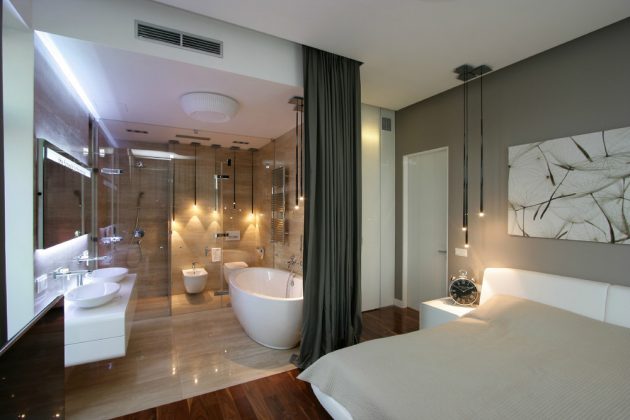 A soothing soak in an exotic bathtub might help you forget about the stresses of the day. In any bathroom, a bathtub gives a touch of elegance and luxury. The inference is that the tub represents luxury, which is exclusively available to those who can afford it. According to research, a one-hour bath is equally as healthy for you like an hour of exercise. It's one of the many reasons why taking a hot bath is one of my all-time favorite self-care routines. What's not to like about that? It's simple to do from the comfort of home, it's inexpensive, and it's quite calming. Baths, on the other hand, are not all made equal. To truly feel like you're pampering yourself, you need to go all out to make it as luxurious as feasible.
Different types of sumptuousness baths for sale
Diamond Bathtub: The Diamond Bath attracts attention wherever it is placed. It has a gloss finish black varnished hardwood framework that contrasts well with the gold-painted border that is also coated in high gloss finish. It includes a built-in oval tub that will offer you the most luxurious bath, in addition to its irregular design inspired by its jewel's title.
Baldi Malachite Bathtub: This expensive bathtub was concocted by Luca Bojola and is crafted of turquoise malachite, a rare stone. The bathtub's pillars are 24k
Heritage Bathtub: Heritage Bath compels the limitations of workmanship and innovation. A dramatic bathtub with a gold-painted tear completed with a high gloss finish and surrounded with traditional hand-painted tiles, one of the most emblematic art forms of Portuguese heritage. This modern design item is inspired by actual karst structures and finds beauty in the most unanticipated locations.
The Jewel: Designer Nigel Fenwick created this pricey bathtub. Fenwick dubbed this bathtub "the Jewel," and claimed on its website that it was made from a 14-tonne chunk of petrified wood that dates back 180 million years. Its surface is covered in gemstones that have developed over the course of its lengthy existence, and some people believe it has medicinal and healing capabilities.
Newton Bathtub: The ideas and inspiration for Newton are This pricey bathtub has a curled lip-type design, which is a classic touch that expresses comfort and is composed of gold-painted casted brass that reveals the full golden inside. The high-gloss black and gold-coated spheres are the ideal complements to the sculpture and artistic nature of this item.
Kallista Archeo Copper Bathtub: Here's a bathtub that's somewhat more "cheap" from a purely competitive standpoint. Although the Kallista Archeo Copper free-standing bath is constructed of pure copper, it is a far cry from the traditional tin bathtubs seen in front of fireplaces. Indeed, the Archeo tub is an excellent illustration of a contemporary tub composed entirely of a homogeneous substance, particularly one as heat-conductive as copper. This magnificent bath may not be priced in the millions like some of the other examples, but it is still one of the most costly baths for sale in the world, with a depth of 21 inches and a capacity including over 250 litres.
Darian Bathtub: Darian Bathtub is named after Darius, the famous Persian monarch who governed the empire at its height in the fifth century Bc, controlling areas that today belong to 3 landmasses. DARIAN was designed with a thorough understanding of production processes and materials, each with its own set of specialties, ranging from metalwork to upholstery. It has a cluster of gold-plated brass asymmetrical bars around a black leather construction, giving it an artistic and sturdy character.
Symphony Bathtub: Music was the inspiration for this passionate cylinder bathtub. The gold-plated brass tubes provide a touch of elegance to the Symphony bath, elevating it to a higher level of design. This tub is composed of white fibreglass and has a sleek appearance that is ideal for any luxury bathroom.
About Author