The Flooring Can Enhance The Fun Of Playing Badminton
3 min read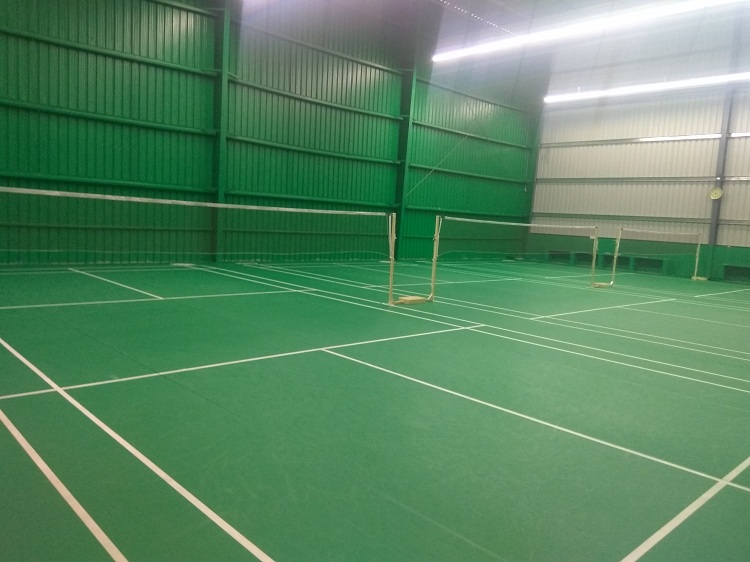 Badminton is an interesting sport that has been popular worldwide for a long time. A sport played at the Olympics level, it is a great choice for those who want to lose weight and stay fit. Running all over the court and swinging repeatedly to hit the shuttlecock gives shape and strength to all the muscles in your limbs and boosts blood circulation in your body. It also sharpens hand eye coordination and quick strategy making skills.
Always ensure that you play on a good badminton court surface meant for sports in order to avoid injury. The ideal surface to play a match of badminton would be a synthetic floor or a wooden floor. You can play with non marking shoes on both the surfaces for good grip and stability. Concrete or polished stone floors should be definitely avoided as they offer poor shock absorption and bounce and can cause injuries. Though conventionally we have seen and played on many concrete badminton courts, they are hazardous, more so for those who have weak knees or ankles, as they offer no safety from injuries.
While deciding on the right badminton court flooring, you may choose from a number of brands, styles, designs, patterns, designs and textures. If you are committed to playing for a long term and competing at a professional level then you must choose the best possible flooring that will assist your journey of developing into a professional badminton player. If you wish to train youngsters who aspire to be professional players, you must get the appropriate flooring at the training centre so that those who train at your centre can play to the best of their potential.
Wooden floors look elegant, and exude a touch of heritage. They are slightly expensive to install and maintain, but look classy and stay in good shape for a long time. It is also offers exceptional shock absorption, which is critical when athletes are involved in high impact and high energy sports. It also offers good support for sliding and turning movements, greater bounce and a uniform level playing surface. Maintaining grip and traction on the wooden floors requires some practice and hard work. Wood is a preferred badminton flooring choice because of these multiple benefits.
Synthetic courts offer good bounce and are slip-resistant. It is found in most of the premier training centres since it reduces the risk of injuries considerably. The synthetic badminton court mat is made of PVC or PU. It is visually appealing too, and can lend a vibrant and trendy look to the badminton court.
The vinyl/synthetic sports floors at Floor Deal come with special engineered surface embossing that offers sufficient friction and grip control. The top comes with special CLEAN XP treatment, which is resistant to scratches and ensures easy maintenance. There is a transparent vinyl layer that makes the flooring exceptionally wear resistant. You will also get the advantage of high definition printing that gives a perfect wood surface look. The non woven glass fiber also offers unmatched dimensional stability. The back comprises of high density closed cell foam that ensures sound reduction, safety and maximum comfort. It is also highly resistant to indentation and tearing because of the homogeneous calendar sheet that is made of recycled vinyl.
At Floor Deal, you can find the best quality flooring options for badminton courts, and at the most reasonable prices too. Our experience and expertise in creating perfect floors coupled with craftsmanship and reliability will help you create the best floor for your badminton court. So go ahead and choose what suits your needs the best, and leave the rest to us.