The Benefits Of SEO For Small Businesses
7 min read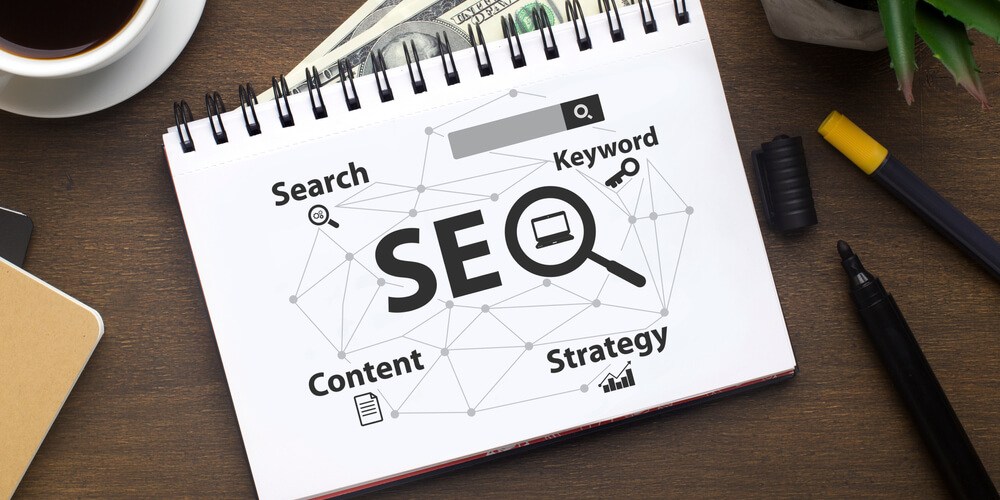 It's no secret that small businesses face numerous difficulties and challenges in business. By going all online and digital work, more and more companies are getting virtual assistant to help with the job.
But, this is solving just some problems. Other problems are still there and they are based on the market and one of the main challenges is competing against well-established companies and industry giants.
After all, how can you compete against someone who has been on the market for way longer than you have and has a budget that outmatches yours by at least ten times over?
Well, digital marketing holds the key to that. More specifically, search engine optimization (SEO). But what is it about SEO that makes it so valuable, especially to small businesses?
As a matter of fact, SEO can easily level the field and give everyone an equal opportunity to succeed in a market that's becoming increasingly competitive each year.
How you use SEO is the key, however. That said, you have to be creative and innovative when it comes to optimizing your website or content for search engine algorithms. Once you get the hang of it, the results will be more than viable.
It's safe to say that over the years, SEO has become a mandatory marketing strategy for small companies rather than just an optional one. Still, not a lot of companies leverage SEO, believe it or not.
The fact of the matter is that SEO takes time to produce results, and once you begin your optimization, you'll constantly have to make alterations and adjustments to your strategy. A lot of company owners have no patience for this. Their loss is your gain.
With that in mind, here are a few benefits of SEO for small businesses.
Cost-effectiveness
The most important benefit of SEO for small businesses is cost-effectiveness.
Everyone knows that small businesses tend to struggle financially. The main reason is that they have to compete in the market while in the process of developing their business further.
It's no easy task, that's for sure. However, SEO adjusts to your budget seamlessly. You can invest in SEO as much as you can, and you'll still be able to get something out of it. Therefore, SEO doesn't require a large budget for it to produce viable results.
Even a small investment can make a huge difference. As you reap what you sow, you'll be able to grow your business and invest further into SEO as the opportunity presents itself.
Here's an example. Let's assume you're on the lookout for a reliable web design and development company has to offer. You want a well-optimized website that will suit your audience's needs and meet their expectations. Creating a fine website is an investment, indeed.
However, a well-optimized website is the focal point of SEO.
Web development companies build websites with SEO in mind, which means these sites are highly functional and pre-optimized. That means improved customer satisfaction, which is a ranking signal. The long-term benefits of having such a website are invaluable for your future efforts.
More organic traffic
The goal of every SEO strategy is to end up on the first page of SERPs (Search Engine Result Pages). You achieve this by ranking well and through proper optimization, of course. But why is the first page so important to begin with?
Well, for starters, you get much more exposure and brand awareness for appearing on the first page of search results. Websites on the first page experience a 28.5% click-through rate on average. The CTR rate decreases as you move further down the page.
Therefore, the first page of search results favors around 71% of all traffic and clicks, while the second and third pages of search results have a combined CTR of just 6%. That is truly a dramatic decrease that indicates the importance of positioning yourself high on SERPs.
The real benefit is improved organic traffic that comes your way. As you may already know, organic traffic means more qualified leads, and more qualified leads mean more conversions.
Qualified leads don't require much effort in convincing them to take the desired action like with the rest of the leads that may stumble upon your website.
That said, you don't just benefit from more conversions, but the costs per lead acquisition decreases while the customer lifetime value increases. Again, this is more than beneficial for a small company's profitability, revenue and bottom line.
It's no secret that consumers, nowadays, have more power when it comes to deciding with whom to do business.
Consumers will conduct their own research end scope a business out before deciding whether to opt for their offers or not. This is where credibility and authority play a vital role. SEO can help you out in this endeavor.
All you need is a good SEO content strategy. Content offers real value to consumers and helps you position yourself as an industry expert. That's why search engines, such as Google, consider content the number one ranking factor alongside high-quality links.
Speaking of backlinks, this off-page SEO tactic allows you to build domain authority by linking to other relevant sources, such as websites, forums, blogs and so on, as well as having them linking back to your website.
Link building and guest posting are two of the most important tactics for improving website domain authority and business credibility.
When consumers see that you're a credible and trustworthy source, they'll be more willing to explore your offers and even convert into customers.
That's why SEO revolves strongly around content marketing. The fact of the matter is that your content needs to be highly relevant, educational, informative and even entertaining to have the desired effect.
Once you accomplish that, your content will do much of the work for you. In other words, valuable content can easily go viral over the Internet, which means you'll be able to reach an even broader audience than you initially intended. This is simply crucial for business growth and development.
A convenient and desirable website
As mentioned before, your website is the focal point of SEO.
Almost everything regarding SEO has something to do with your website. The main reason is that search engines like Google want to provide consumers with the best possible results for their search queries.
That doesn't relate to content only but for overall experience as well. That's why factors such as website speed, user and mobile-friendliness, security, functionality, navigation and others are considered ranking factors for SEO.
A well-optimized website has everything a consumer may want from it, and the more your website is able to meet those needs, the higher it will rank on SERPs.
Having such a website is not only beneficial for your SEO efforts. When you look at things from a consumer point of view, there's a highly functional website that's well-optimized, and it provides an exceptional browsing and customer experience.
That alone is vital to customer satisfaction. Happy consumers will, therefore, recommend you through word-of-mouth and referrals to their friends and family, thus bringing more customers and more exposure to your business.
Such benefits are hard to neglect, especially for a small business that has a lot on its plate. Having a genuinely desirable and convenient website has a lot of long-term benefits that small businesses can capitalize on in the future.
Improved visibility
Online visibility is arguably one of the most important factors when it comes to business success. The online market is already packed with all sorts of companies, both big and small.
It's difficult to stand out in such an environment, and it's even difficult for consumers to pick a company to do business with.
Everyone has something to offer; the question is, who gets to attract consumer interest first.
As you've probably guessed by now, SEO can help you out with online visibility as well. Improving online visibility is one of the main benefits of SEO; that and building brand awareness for new companies in the market.
There are various ways SEO can help you with visibility. Some methods include ranking well on SERPs, having popular content, having a multitude of quality backlinks and so on.
Therefore, pretty much everything you do to optimize your website or your content for search engines improves your visibility and brand awareness a bit. Although not directly correlated in terms of ranking signals, SEO can also help you build momentum on social media platforms.
All of these tactics and strategies generate a lot of exposure for a small business. This allows you to truly stand out in a crowd of many.
Getting noticed by consumers is of vital importance for the success of your small company.
Takeaways
SEO is one of the most effective marketing strategies today.
Considering how competitive and oversaturated the online market really is, small businesses could really use any help they can get their hands on.
Fortunately, SEO is there to help them out. Although SEO requires constant work, its benefits by far outweigh the time and effort you have to put into it.
All you need is the patience to see it through and the willingness to make improvements when necessary.
Ellie is a long-time marketer, currently working as a freelancer in Miami, Florida.
She is also a passionate writer and loves to explore new, innovative and digital news.
In spare time she is an eco activist.