Steps To Select The Best Online Printing Company
4 min read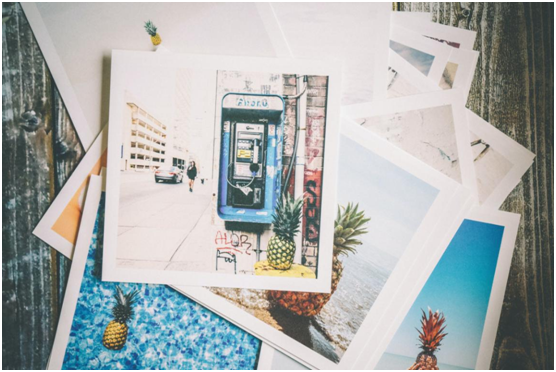 Many companies might have discarded the traditional form of marketing, but there are still a large number of people who prefer traditional marketing techniques like posters, brochures, banners, etc. If you are looking for a printing company that can help you with the best of their services, we are here to help you with some tips.
How to find the best printing company?
Gather the best names in the industry
Nothing will come to you by chance; you will have to get the industry's best names and decide what suits you. One needs proper research before selecting the one which fulfills all your needs. If you have any friends in the business, ask them for guidance. Once they state a few names, search the internet to know more about them. You can also find a few names online and start comparing them.
Determine what printing size are you looking for
There are different types of printing companies. Some work at a small scale and fail to fulfill big orders and demands like giant printing posters, banners, etc. Others specifically help you get the best quality posters and billboard prints. If you are looking for someone who can get all the work done, you might have to contact other companies that work on a larger scale. So, you will have to decide what you are looking for to find the best in the industry.
Make sure you choose a reputed company
When you are searching for the best service providers, what are the essential pointers to consider? You have to make sure that other people have good reviews about the company. Choosing a reputed printing service will help you get the best results because they are famous for the quality they provide.
Check whether they provide you with any guarantees
Selecting a service provider online can be a difficult task, especially when you see no guarantee tags. The best online printing company will always provide you with some guarantee that your product will reach you safely. They also replace the product delivered if there is any defect or fault from the provider's side. So, once you make a list, check the website of every service provider. Make sure they provide the services you need and if they give you guarantees with it.
Narrow your list by selecting companies that offer you the best price
Once you see that the ventures on your list are providing you with what you are looking for, it's time to see if they come within your budget or not. This will be the next time for striking out a few more names from the list. You might be given a budget by your boss, enquire the price from their website if possible. If they disagree, move on to the next!
Contact them and ask questions
Once you are left with a few names, the next thing on the line is finalizing who you think is the best online printing company and suitable for the job. Contact those service providers and ask them to quote your price. Ask them what all services will they provide and in how much time. Make sure to confirm the mode of delivery and payment.
Make sure to ask them about their experience
Once you are done with the basic details, check on their knowledge and how much experience they have in the field. If they are the best, they will be confident and genuine about their answers. You can also tell them to send you a few samples from their portfolio with the client's name before finalizing the deal. We suggest you take a look at them and make your final decision.
The after-delivery services
One thing that matters in the service industry is how do they treat you as a client. Once you have received the product, they might want to ask you how was the quality and when they reached you. If there are any problems with the product or it didn't arrive on time, you should be able to reach out and discuss the issue. Some services shut their doors once they have delivered the product, which is definitely not right. To know about their after-service phase, you can talk to a few people who have taken their services previously. We are sure you will find some answers!
There are specific points that matter when comparing different companies to select one. If you don't know where to start from, the best way to begin is with the budget. When you finalize the best online printing company, make sure to check their samples and what they have done in the past. State your purpose of hiring them and why you need quality work. We are sure if you work as a team, results can be excellent.