Six Things To Know About E-Fi Education Solution
4 min read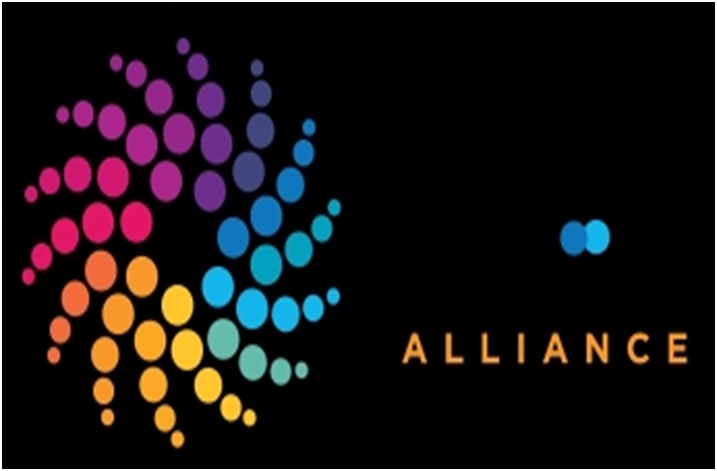 Educators and administrators have large data volumes on students at their disposal. But they lack actionable, insightful, and helpful information about their students to boost the educational processes. Enhanced use of data helps to understand the student's challenges and successes better. It enables the educations to customize their teaching methods to yield more valuable results. To build full-picture learning, the stakeholders must cover the milestone of data interoperability. It requires secure, seamless, robust, and controlled data exchange between applications.
The Ed-fi alliance aims to empower educators with real-time, comprehensive data. Traditionally, educators have been inputting data into varying software, databases, and systems. A particular system works towards rostering information, while other store behavior data, and yet another for curriculum. The data silos make it difficult to find any interconnection between various data sources. Hence, it makes it complex for stakeholders to obtain a complete picture of the students and the educational environment.  The Ed-fi data standard is here to solve this problem once and for all.
The Ed-fi education solution seamlessly and securely connects various data sources to provide a comprehensive view of every student, classroom, and school. The Ed-fi-powered educational technology, a student information system, assessment software, rostering tool, reporting technologies, and others can seamlessly connect. It provides a thorough understanding of mapping students' progress and using the gathered insights to pave the way forward.
Ed-Fi Is an Open Community
Beyond the tools and technologies, Ed-Fi is a community. The community consists of educators, technologists, administrators, vendors, agencies, and collaboratives. These entities share among each other interoperability solutions. They support each other to make optimum use of data and use it to facilitate students' success. The Ed-fi Data Standard is transparent with the Ed-Fi Community, and the mission, goals, and operations are easily accessible to everyone who wishes to know more about it.
Collaboration
Data interoperability is a complex challenge for any domain. Often an organization, company, school, or state does not have the necessary tools or expertise to meet the more significant need. Hence, it requires the various personnel involved to collaborate and work together to find solutions. Such collaboration principle is at the core of Ed-fi Alliance.
Ed-Fi Is a Data Standard
A data standard identifies a set of rules that defines the process of formatting and exchanging data between systems. The Ed-Fi Data Standard determines regulations to collect, manage, and organize educational data. These rules enable multiple systems to share information amongst each other in a seamless, actionable manner. Hence, the interconnection of the data sources systems fundamentally transforms how educators and administrators utilize the information at hand. The Data Standard helps to ensure that all the systems speak a "common language."
Scalable And Flexible
The Ed-fi Data Standard is very scalable and flexible. Schools can quickly scale the standards to their needs. And over time, as your school's potential grows and evolves, Ed-Fi can shift with you. It can seamlessly and securely adapt to the ever-evolving educational technology landscape.
Zero Fees
At its core, the Ed-Fi Alliance is a Data Standard. It is an Operational Data Store (ODS)/API and a Technology Suite for smooth, affordable, and secure data interoperability. The Ed-fi Data Standard is free, and it is open for anyone who wants to access it. It is a nonprofit initiative fully funded by the Michael & Susan Dell Foundation. To use it, you do not require any licensing fees. Hence, it enables you to free up your funds to invest in other critical projects. Once schools implement the Ed-fi standard in their platform, it allows them to make robust, data-driven decisions and better strategize how to invest their precious resources. Both at its front-end and back-end, Ed-Fi contributes to significant cost savings.
Typically, the stakeholders must invest to a cost while implementing new technology in staff time and resources. These costs vary according to the size and available resources of the concerned school district or agency. To aid the implementation costs, the Michael & Susan Dell Foundation gives support and grants to collaboratives, states, and districts. It facilitates a magnificent paradigm shift and builds data interoperability enabling the movement to gain momentum and improve educational standards.
Nonstop Improvement
The community is committed to building the Ed-fi Data Standard continuously as they input their efforts to improve the standard and the tools. The technologists aim to shape the tools, data practices, and security standards to develop it as the premier solution to enhance its bottom line. These technologies help in streamlining data management in school districts and states across the country. The main goal of the Ed-fi Data Standard is to solve the perplexing educational challenges, that is, how to develop a complete, accurate view of individual student achievement, to provide them with adequate support when they require it.
To Conclude:
These are the various guiding principles and operational aspects concerned with the Ed-fi Data Standard. The Ed-fi education solution is driven towards envisioning a future where all technology platforms speak the same language and are effectively unified through data interoperability. It will provide educators with enhanced access to data to better serve the students.