Six Important Reasons Why You Should Hire A Professional Cleaning Service [Houston, TX]
4 min read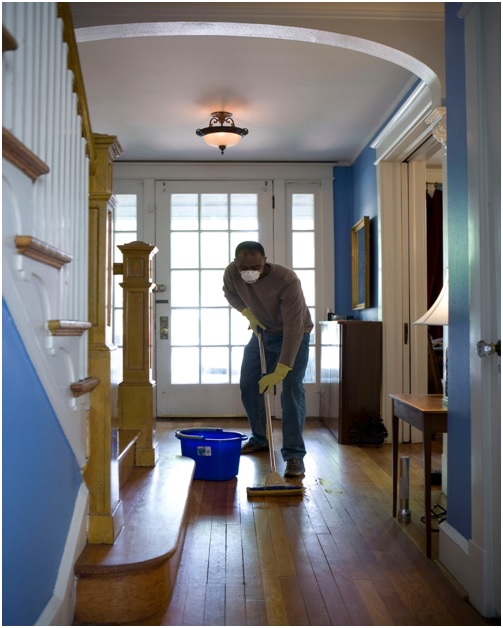 What could be more compelling than living in a clean, organized, spotless home? Between professional duties, family obligations, and other responsibilities, cleaning can be a pretty difficult and demanding task. Not to mention, that household chores can be quite exhausting; they can quickly draw up your energy, and still end up looking 'not quite right'. The reason behind this is that, it still misses the professional touch.
Hiring a cleaning service to clean your home or workspace can make your life easier and relieve you of daily chores. You will no longer have to worry about making time to get chores done while working in your office. Once you hire a professional cleaning service and hand all the cleaning responsibilities to them, then there won't be any need to spend time dusting, washing or vacuuming.
Besides cleaning your home for you, professional cleaners provide you with health benefits that include eliminating allergies, removing dust mites, and achieving a deeper clean.
So, if you are thinking about hiring professional cleaning services in Houston TX but haven't quite made up your mind yet, then here are 6 reasons to convince you that it is really worth it:
1. Expertise
While you must be very well aware of various cleaning chores, like dusting, vacuuming, and disinfecting surfaces, a professional cleaning service does it by thoroughly following and sticking to certain industry standards. So, whether, it is a get-together, or you are about to move out of your place, you don't need to worry about clean-up situations and end of tenancy cleaning for residential customers. Additionally, it doesn't matter where you reside because with some research, you're bound to find a reputable cleaning service for your home. Just keep in mind to be sure to compare providers to find the most advantageous prices.
2. Provides Safe and Healthy Home
Only a clean home is beneficial to good health, well-being, and a productive environment. And regularly taking care of your floors, carpets, curtains, furniture, and decoration items, you not only cleanse the space but also get rid of the air filled with dust particles or pollutants that can cause a number of health concerns, such as allergies or breathing problems. This is vital for those who want a clean residence, especially if you have a breath related disease, such as asthma or have young children with you. Although, hiring a professional cleaner, a few times a week could help keep your home perfectly safe, healthy, and livable. Also, remember to use greener and environment-friendly products to clean.
3. Reliability
If you have heard that a great number of homeowners have had unpleasant experiences hiring a housekeeper then the major reason behind this is that they must have chosen a service without checking their license first, which is pretty crucial to keep in mind before hiring. Otherwise, it could result in a number of risks such as theft, degradation, or even illegal occupancy. Also, you can't assess whether the cleaner is skilled or not, until you hire them first. On the other hand, if you deal directly with a cleaning service, you will be assured of getting a competent and trustworthy person coming into your home, because ultimately, they will be held accountable for any misdemeanors.
4. Cost-Efficient
Many people believe that it's pretty expensive to hire a cleaning service, but on the contrary hiring a service for regular home cleaning doesn't have to cost you a fortune. These are mainly thought to be reserved for wealthy clients, but things have changed over recent years.  With more providers entering the market, prices have dramatically decreased, which means more, and more people now have access to and can afford these services without breaking the bank. Remember that professionalism and convenience bring great value to your home, and it comes at a price.
5. Various other services
You can hire a professional cleaning service for various services, including general house upkeep, carpet, upholstery, or mattress cleaning, a thorough kitchen cleaning, and more. For instance, there are many providers who have experience of post-construction cleaning and home renovation. So, whatever you need help with, there's bound to be a service that you can hire to do the job quickly and effectively.
6. Convenience
Having a professional housekeeping service brings peace of mind and allows you to focus on your other important responsibilities. Meaning you don't have to spend as much time cleaning, vacuuming, dusting, scrubbing, and tidying up on a daily basis. By hiring a professional cleaning company, you'll have more time to dedicate to your daily activities, spend with your family, or simply relax and unwind after a long day on the job. This brings you peace of mind and allows you to focus on your responsibility and long-term goals.
Thankfully, you and your household members don't have to do everything yourselves. Because professional cleaning services are there to make your life easy, and they're professional, efficient, and affordable, for the most part.