Save Your Instagram Stories – Try Amazing Methods
5 min read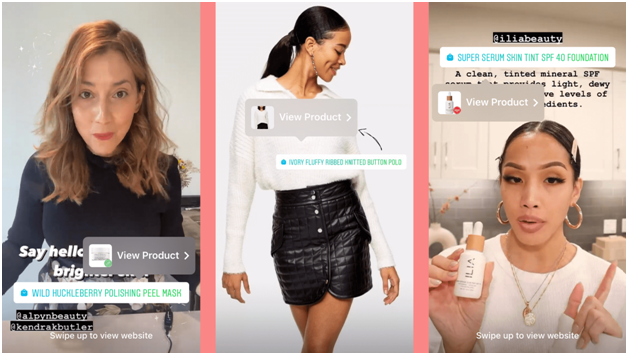 Best Way To Save Your Instagram Stories
Instagram is one of the highly used social media platforms and requires no special introduction as such. Many marketers use Instagram as a medium to market their products or services and have succeeded by doing so.
This brilliant social media platform has gradually outreached a million active daily users. It is a no-brainer that Instagram has become everyone's favourite platform and is a hit amongst bloggers who use it to take photography inspiration.
There are a multitude of features on this platform that are unique in their way and attract users. One of the prominent features is the ever-famous Instagram stories. However, Instagram stories don't last more than 24 hours. But that does not mean that they delete permanently.
There are a handful of methods using which you can save and download your Instagram stories.
Read on to know more about how you can save your Instagram easily without any hassle.
Easy Methods To Save & Download Instagram Stories
#1 Download Your Instagram Stories Using iPhone
Using a few steps, you can save your Instagram stories on your iPhone.
Go To the archives section.
Open the story which you want to download.
On the bottom right section, you will find '… More', click that and select 'Save.'
For saving a separate photo or video, Choose 'Save photo/video.'
Or, you can click on 'Save Story' to save everything from your story.
This is a basic method of saving your story using an iPhone. However, you have to do the task manually.
This 2-in-1 option helps you save your stories in your account and also share them on your Instagram feed.
You can do so in a few easy steps –
Go to the archives section.
Click on the three dots on the bottom of your feed and tap on 'Save.'
Select the 'Share as post' option
And all set! Apart from saving the story, your followers can experience the photo or video in their feeds too.
#3 Save & Embed Instagram Story Using Taggbox Widget
It is another super-easy way to save and embed your Instagram story by embedding it on your website. It is an incredible way to not just save but also make your website more attractive and appealing. Anybody visiting your website would like to visit more often due to the embedded Instagram posts/stories.
In order to do this step, all you have to do is sync your Instagram account to the Taggbox widget. It automatically achieves the stories and displays them on the website.
We have listed a few detailed steps following which you can easily embed your stories on your website.
Simply Log in to your Taggbox Widget account.
Add social feed with Instagram business as a source.
Select 'Stories' and provide all the required credentials
All your Instagram stories will be fetched. You can customize them as per your needs and requirements for better display.
Click on 'Publish' and select the website building platform.
Simply copy the code and paste it on your website's back end.
Apply the changes and save
Voila! Your beautiful stories will be embedded on your website.
This is a unique and brilliant way to save your Instagram stories. Taggbox widget allows you to embed and display your Instagram stories as an advertisement for your brand.
#4 Save the Instagram stories in the 'Highlights' section.
Over time, Instagram has upgraded its story features and added a 'Highlights' section. You can increase your stories' timeline by adding your preferred stories in the 'Highlights' section.
Using this feature, you can create themed highlights that can garner attention from viewers. With this section, you can store and save your stories.
We have listed a few benefits of adding stories to your 'Highlights' section.
You can easily classify your stories as per themes.
Businesses can make use of this section to display customer reviews and testimonials.
You can display Frequently asked questions by the clients.
If you are a business owner and wish you display your new collection like clothes, shoes, etc., the highlights section can be of great use.
#5 How to Save Instagram Story In Highlights Section
Go to the Archive section. Open the story that you wish to highlight
On the bottom section, click on the Highlight icon
You can add a new highlight or select any existing highlight section where you wish to display the story
And You are done! It is that simple. You can simply visit your Instagram profile, and you can find your highlighted stories right below your details.
#6 Save Instagram Stories With Archive Option 
Instagram itself understands the relevance of saving and displaying highlights. Hence, for this step, all you need to do is activate the Archive section. Instagram will automatically save all your existing stories in the archives section.
Mentioned below are the steps following which you can activate the archive section.
Open the story
Click on the three dots (Android Users) in the bottom right
Go to Story settings
Tap on the 'Save to Archive' option to save your stories in the archive option
In the archive section, you can see all your saved stories. Follow the steps mentioned below to see the saved stories.
Click on the 'Archive icon' in your account
You can see all the past stories in this section
(In case you have an iOS (iPhone), you can follow the steps mentioned in the Save story using the iPhone section.)
Ending Note
We hope that using the above steps will help you save and download your Instagram stories with ease.
Apart from the mentioned steps, a few other apps are using which you can save the stories.
You can download the apps using the App Store or Google Play Store and save the needed stories.