Reasons Why You Should Learn Skiing From A Professional Ski Instructor
4 min read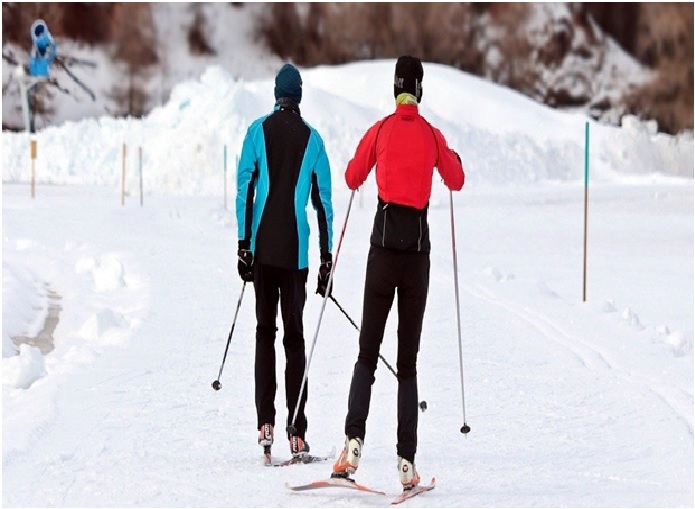 Whether you are a beginner or an advanced skier, booking a ski lesson with a good and professional instructor is worth the time and energy. During lessons, beginners will start out on easy terrain, where they will feel safe and comfortable enough to learn the basics, while advanced skiers will get the opportunity to explore new terrain and work with a professional instructor to learn several new skills and sharpen their techniques.
Professional lessons offer the opportunity to learn from the best of the best, and also they will make your skiing lessons safer, faster, more effective and way more fun, because skiing is just like driving. While some people learn without any formal instruction and, instead of progressing in the right direction, they develop potentially dangerous habits. Thankfully, bad habits can be corrected through lessons by ski instructors in Livigno. Also, these lessons will allow you to become a better skier and avoid accidents.
Additionally, those of you who have always wanted to explore the mountains but do not want to do it alone, then professional lessons are the answer for you. Not to mention, you will be exploring the mountain with professionals, who know it better than you do.




Below are a few reasons why you should take a professional skiing lesson:
1. It is Inexpensive
There might be chances of beginner lesson packages costing only a little more than other lessons because, relatively, these lessons require more work, but still, they are of great value.
Most programs in Livigno allow children to have lessons, and rentals, which is a great way to get a taste of the sport, individually, as well aswith family. So, if you decide you like it, then you can always go another day and also plan for a season pass in the coming years.
2. Age does Not Matter
Mainly it depends on the resort and availability of lessons, even children can start learning to ski at three years old. First-time skiers have the most to gain from lessons, because they can quickly learn the basic skills required for skiing and continue to build upon them.
And keep this in mind, if you are starting your children young, then patience is key. So, it is well worth starting out with some time on snow with your child, for them to get used to the environment and even a little sliding around. Moreover, professional lessons can be key to getting your child to progress. Having someone teach your child good techniques from a young age will set them up for success.
3. Learn at Your Own Pace
Most beginners' first instinct may be to fit as much as they can into the skiing class, but at the same time, it is crucial to remember that, no two people learn at the same pace. Not to mention, depending on fitness, interest, and many other factors, people may want to take their lessons at a faster or slower pace. And professional ski instructors allow their students to do so. As they understand that everyone learns at different speeds, and quite often, the student that takes longer to learn to ski ends up being the best.
4. Learning from Professionals is Stress-Free
Most people think that they can save money by learning from a friend or significant other half. But, keep in mind that instructors are trained to teach lessons and have plenty of practice and experience in doing so. So, ski instructors can help you stay safe, learn new skills, and will remain more patient than a loved one might.
Therefore, if you want a positive experience rather than having your friend, shouting, 'Just turn!' When you are going 30mph toward a tree, then taking a lesson is a better idea.
5. You will Set a Strong Foundation to Build on
When you learn to walk, you do not start with walking in the middle of the floor, just by putting one foot in front of the other. Rather, you eventually take tentative steps before you are fully confident. And skiing is the same way, where first, you need to learn basic skills, such as, how to slow down or to turn at a slow pace before you will be ready to ride the lift and go down a complete trail. And once you have a strong foundation built, then you can easily start working towards the bigger challenges, like harder trail difficulties or doing tricks for the first time.
So, whether it is a tiny step towards a goal or a big one, ski instructors will help you through the learning process.
6. You can Choose a Lesson Type that Meets your Needs and Preferences.
The option of choosing between group and private lessons is a tempting one. If you are one of the many people who have a fear of failure or do not want to move at the pace of a group, signing up for a private lesson could be the right move. Where you will also receive more individualized attention and guidance. Although, group lessons can be a great idea because of value, and the opportunity they provide to learn with friends and meet new people.
Now, get ready to join the slopes this winter for a great time skiing and learning.