Reasons Why Buying Furniture Online Is Beneficial Than Street Shopping
4 min read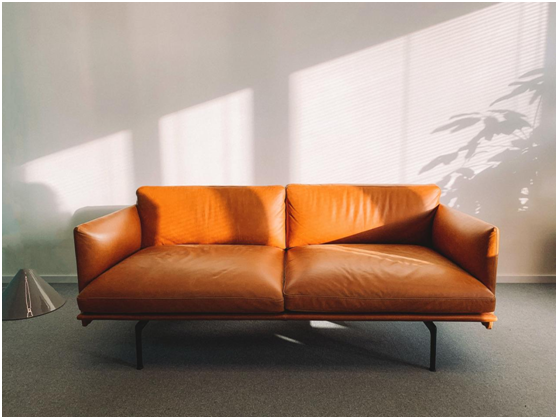 Gone are the days when people used to spend hours on the streets looking for a perfect furniture piece for their home. Thanks to technology, we can now get the best quality furniture online. With the times being a little different from the normal, it's best for people not to go in crowded places and shop things that are being touched by others anyway! Still, finding solid reasons to buy furniture online? Here are eight good reasons for you to switch from traditional shopping to online furniture shopping today!
Get furniture from anywhere in the world
The best thing about online shopping is that you can grab anything you want from anywhere in the world. Going outside in the streets might get you a few options from which you have to make a choice but, you can select from a thousand different varieties online. If you don't want to get confused between what to buy and whatnot, consider having a preference before going online. We are sure it will be easy to select what you like then.
No need to wander in the streets
Remember those days when you had to spend thousands of hours on the streets just to select one matching piece of your furniture. It wasn't the best choice, right? Spending so much time and still wouldn't be able to get what you needed. Wasting your energy and spending so much money on fuel and travel. Now, all you need to do is search a few keywords, and you get a variety of things to select from.
Lower in prices, high in quality
Online space is designed for every type of purchaser. You will get the most expensive item and the best quality in one place. If you are short on budget then, you can search for cheaper items and get the best quality furniture online. One thing you should be good at is research. If you can find the right websites, you can get precisely what you need.
Get the best of designs by sitting at home
Even after spending hours in your favorite shops, you might not find the best designs matching your old furniture or new walls. If you are looking for variety to choose from, then going online is the best option. You get to select from various websites, and each one of them has over a thousand products for you to choose from. If you don't want to get lost in the webspace, it's best for you to categorize what you are looking for.
Space planning with all the measurements mentioned online
Searching a product online is a lot easier because you get all the important directions and measurements before ordering. You can easily measure the space in your home and compare it to the measurements online. We are sure you will not prefer to do that when you go out to shop, right! So, before you sit down to shop for your living room, make sure what you are looking for. This will help you get a better idea of what you want and not get lost with what you don't.
Peaceful shopping experience
Another interesting thing about online shopping is that you don't have to get dressed to go out anywhere. All you have to do is switch on the screen and start typing what you need. Shopping on the streets can be time-consuming, and if you are a lazy lad, the invention of WWW can be the best thing for you on earth. Online shopping does not involve interaction with any of the humans so, you stay protected at all times and don't have to deal with the chaos on the streets.
You can even return it or get another one in exchange
Many shopkeepers don't have a return policy, and if you have bought a furniture piece far away from your home, it can get even challenging to fight for a return or exchange. But, if you don't get the best quality furniture online, most of the websites allow you for an exchange or return. If you get cash on delivery on orders, we suggest you book the product and see if the quality is good or not. Before ordering any of the items, make sure to read all the policies related to the website. If they do not offer an exchange or return, you might get in trouble.
Why will you want to go and spend an entire day in the scorching heat when you have everything available online! We know it isn't easy to trust websites sometimes, but with proper research and budget, we are sure you will manage to buy without being robbed! If you are still hesitant about purchasing online, you should go through some tips. We are confident they will make your shopping experience better.