Reason Behind Why AR and VR are Slow to Take Off
3 min read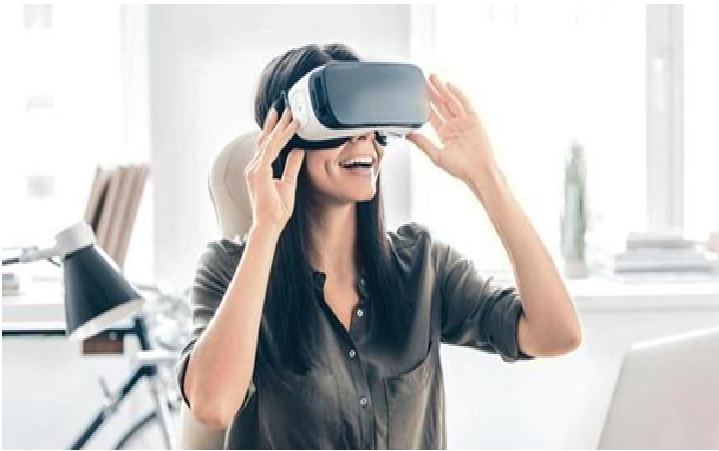 What are VR and AR? 
Virtual reality and augmented reality are digital elements that provide a 3D live experience by using gadgets and technology. AR and VR are two different contrivances through which people are able to look at the world differently. These both terms are surely confusing and are not similar.
According to the definition taken from "assignment writing service", virtual reality is created by using contiguous computer technology, whereas augmented reality is created by using various other technical gadgets to give an enhanced effect to reality. Both of these are used through a variety of different apps.
However, AR is used via smartphones and tablets. It uses the camera on a phone to show digital elements as real and factual including different informative content in the form of text or images. In addition to that, VR shows a completely different reality, such as animated scenes or fantasy and imaginative stuff. 
VR and AR, both elements are capable of altering the perception of the human mind. They are remarkably significant and entertaining. Users are completely occupied by technical and real virtual experience. However, the question is why they are not advanced and are taking too long to take off?
In this article, we will describe a few reasons why AR and VR are slowly taking off and making a name in the technical and entertaining world. 
Reasons for Slow Adoption of VR and AR?
One of the main reasons for the slow adoption of VR and AR is that technology is costly and is not letting people to try it more often. Along with that, the technology product managers are using to create this reality-based experience hasn't matured yet. Many organizations and companies are looking for ways to recreate these AR and VR experiences that are economical and innovative. 
Organizations are finding new ways and opportunities to implement. They are looking forward on providing a realistic and an improved experience to their customers. To keep it engaging and appealing they must follow the below-mentioned tips as they are the key elements of slow adoption.
3D Design Interface:
The lack of good and fascinating user experience is the key factor why VR and AR are slow to take off. Although the 3D interface design is expensive and diverse, there are people in the technical world that can overcome this issue. They can make it less complex and more convenient for reliable and joyful customer experience. 
Furthermore, the main goal of an efficient user experience design is to get users to use their HMD or sign in to the network easily. HMD is a head-mounted display device that sits on the user's head and displays the technical reality.   
The user experience does not only includes the display, expense or diversity of technology, but also includes eye strain and disorientation of sound. These are some more challenges that should be eliminated by the organizations. Nobody will ever experience any entertaining stuff that gives a headache.
Competition with Smartphones:
The user experience limitation is not the only factor as to why the VR and AR are not common enough. It is considered that a smartphone is capable of giving a good experience in terms of displaying the factual reality but is inconvenient in moving forward. 
Users do not like holding their phones in their hands while enjoying a good virtual scene. Along with the headache because of sound and display effects, holding a smartphone in hand for a long period of time is certainly going to hurt. 
This is something that can be resolved very easily by the organizations. However, smartphone and tablet AR is already famous and is taking the lead as compared to VR.
VRs are Missing Some Technical Elements
It is becoming easier for people to avail the VR experience through various devices such as Sony PlayStation, Samsung Gear, etc. But the element that is missing is the control and accessibility. 
Accessibility means the object should be convenient to use along with different choices available to choose from. It should have a low cost with easy functionality that is understandable by the customers. Customers expect VR and AR to offer adequate experience at affordable prices just like gaming apps provide.   
However, element control means the ability to decide. There are many challenges that users face in terms of making choices along with movement controls on the display.