Plagiarismpro: Why Content Is the King of Digital Marketing?
5 min read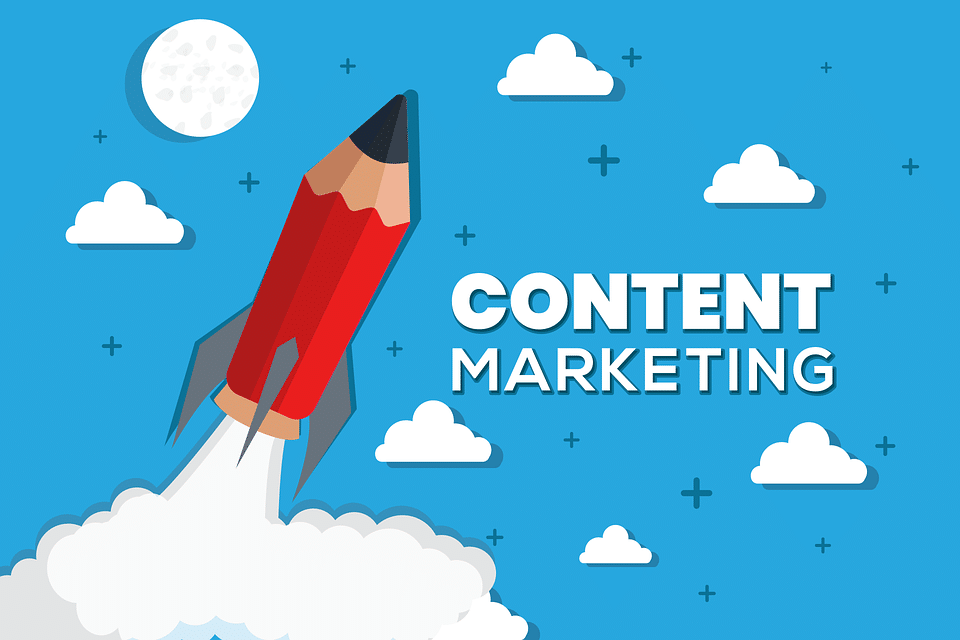 Content is not something new to us. It's been there for ages and will be in our future too. From a student's life to a professional writer, content plays a different role with varied objectives. Especially in the new era of digital marketing, content has become pivotal. Do you know? Bill Gates said the famous phrase "Content is King" that marketers use now. Yes, he said it almost 25 years ago, and it is trending now. With that being said, we know how important content is in every field. But, more importantly, in digital marketing.
Since it is a significant component of any digital marketing strategy, make sure it does not have any plagiarised or copied content. Since manual checking takes a lot of time, use a free plagiarism checker online to ease the checking process. This article will teach you about content and its significant role in digital marketing. Let us get started.
The Role of Content in Digital Marketing
Content is everywhere! More than eighty percent of marketers believe that content is the core factor of marketing. They include it in all their marketing strategies as much as possible. It explains the importance and influence of content in the entire marketing industry. Content doesn't always mean a 1500+ word blog. Even a mere 2 line product description also comes under content marketing.
Also, whether you are just a beginner who is starting or a well-known professional, content is the key to ensuring your growth and success. So it is time to produce quality content as it plays a vital role in different types of digital marketing.
Why Content Is King?
The majority of marketers and brands believe that content is king. Why? Because of the significant part, it plays in various fields. For example, if you are a website owner, the content is vital because it aids in ranking your website on the search engine result page. Likewise, in different forms of digital marketing, content plays various roles. To learn more about them, read further.
Content's Importance in SEO
Do you know that content and SEO are so interconnected? SEO is the short form for Search Engine Optimization. As mentioned earlier, to rank a website in the top position of search engine results, content is essential. Not just any content but quality content. You cannot attain the full benefits of SEO without quality content. Make sure your content is plagiarism free too. For instance, you can opt for tools like Plagiarismpro to speedily check your content's credibility.
Your search engines like Google will understand what your website is about with the content you use on it. So in order to crawl and display your website for the required search query, make sure to use high-grade content. Also, make sure you don't stuff keywords to increase your ranking. Finally, always write for your audiences rather than for search engines.
Content to Connect
The main advantage of today's digital marketing is the communication between a brand and its customers. Unlike traditional marketing, which was one-way, digital marketing has evolved significantly. But if you wonder what role does content play in customer engagement? Here it goes.
For example, assume that you have an eCommerce website. Let us say there is no content on your website but just photos of the products. Do you think your customers will understand the product's description? Or will they show any interest in your services or products? No right. So even a 4 to 5-line product description has a significant role in attracting customers. Good content helps you reach out to your potential customers.
Content in Social Media Marketing
Social media has started playing a crucial role in achieving businesses' marketing goals and objectives. Using SMM, a brand can build recognition, enhance customer engagement, boost sales, lead generation, create brand awareness, etc. What does content mean in social media? You can achieve the benefits mentioned above with good content. Social media content is of different forms like captions, bio information, Stories text, product description, etc. So make sure you produce content that attracts new customers and leads.
Content and Blogging
Blogs and articles are an excellent way to increase your number of backlinks. Backlinks are when one website links to another with an anchor text. You can find these backlinks all over the internet, mainly on popular blogs. Henceforth if you want to increase your backlink count, make sure you write a high-quality blog and create a backlink in it. Also, make sure your written content does not have any self or unintentional plagiarism.
How To Create Quality Content for Your Marketing Strategies?
There is no doubt that content is king but not any content can be king, only "good" content. Creating quality is crucial for so many factors that were mentioned earlier. By taking that into the picture, let us see how to make good content to enhance your marketing.
Avoid Duplication
Original content is what both people and search engines prefer. So if you want your content to provide 100% results, ensure it doesn't have copied or duplicated content. You can use tools like Plagiarismpro to verify your content's plagiarism in no time.
Add Curiosity Factor
No reader will read your content if it is boring. So add a wow factor to make your content more engaging. You can achieve this by asking questions, including an interesting fact, or even telling an exciting story.
Be Consistent
Creating content plays just a small part in your marketing plan. However, being consistent is how you can achieve total success. So if you want your marketing strategies to reap results, make sure you create quality content more consistently.
Wrapping Up
Being a king, content is expanding its territory in every field possible. Its hype and benefits are not going to reduce anytime soon. Make sure to make exciting content, as people lose interest very quickly. So make sure you create good and readable content to impress your audience. Spice up your marketing game!
Do you still think content is king? If yes, why do you think so? Please let us know in the comment section below.
About Author