Online Backup vs Offline Backup – Which Backup Solution Is Best for You?
6 min read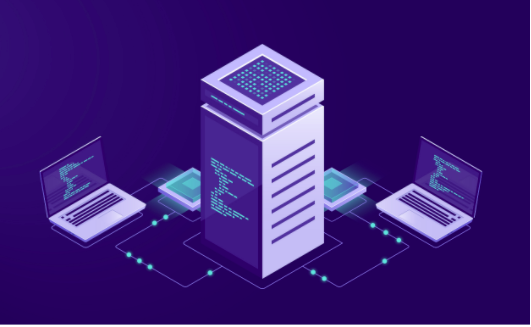 In this post, We are going to tell you about online backup and offline backup which backup service is best for you. So, let's know about online and offline backup. So, let's Start Our Topic – Online Backup vs Offline Backup – Which Backup Solution Is Best for You?
Do you know about backup: If you hear the name of the backup then what question comes to your mind. Many questions will come but today I am going to talk about electronic data. If you don't know about backup, don't worry, in this article, you will know everything related to backup.
So, Let's Start.
What is a backup?
A backup is a copy of one or more files created as an alternate in case the original data is lost or unusable. You can save the backup to a USB flash disk, which will also protect files if the hard drive fails.
Your data is very important if you lose your data in any case, you will. For this, you must have a backup plan.
For example – Your computer or mobile or any device has your data and when it is finished, you should have backup software through which that data can be recovered again.
What is an online backup?
In storage technology, online backup means backing up data to a server or computer away from your hard drive using a network connection. Online backup technology also provides an attractive off-site storage solution for any business of any size with low hardware requirements.
Online backup is called remote backup, net backup, web-based backup, net-based offsite backup, and various similar phrases. Online backup is the use of a third-party service to back up the Internet. It is a safety net protecting individual users as well as businesses.
There is no fear of losing data in online backup. If data is also deleted from a computer or mobile then you will get that data on an online website.
This type of off-site storage is usually part of a business disaster recovery plan because the data in it is safe, so your office is not threatened by disasters like fire, flood, or employee theft.
So, let's start online backup pros and cons.
Pros of Online Backup
This greatly reduces fast backup time.

Backups can be made more often because it is very fast.

It is easy to recover any particular file, directory from an online backup.

Data availability is high as data recovery is very fast.

In this, more data can be backed up in less time.
Cons of Online Backup
If you do not have the Internet, you cannot access your data.

Bandwidth problems – You need a lot of bandwidth to back up large amounts of data.

Full data recovery could take some time 

Security problems
What is an offline backup?
The term 'offline backup' refers to any type of data storage that is both local and offline. But it is not limited to only DVD, CD, Blu-ray, tape drives, external hard drives, USB thumb drives, and memory cards.
Offline backup is usually an additional cost and if you use the feature you will only be charged for it.
While each form has its special advantages and disadvantages, the backup type overall has its advantages and drawbacks.
So, let's start offline backup pros and cons.
Pros of Online Backup
Fast backup and restore

Easy to access

Mobility

Better safety
Cons of Online Backup
Difficult to share your data

Cannot access your data remotely

Risk of data loss or corruption

Virus and Malware attack are common

Expensive to store large data offline

Storage cannot be reduced or increased on demand

Maintenance cost is high

Cannot share data anytime
10 Best Online & Offline Backup Services
Today I am going to tell you about the 10 best backup services, free and paid services.
Google Drive 
Google Drive is a free and paid online data storage service provided by Google. In this, you can store your files, photos, videos, and other data and can access it on your mobile, laptop, computer. When you create an account for the first time in it, you get 15GB of storage for free. If you want to use more than 15GB of storage, then you can purchase its plan.
Key Features:
You can build Docs, Sheets, Slides.

It provides real-time synchronization.

You can create a form in

The tool can be used for macOS.

You can store 1.02 million characters in it.
OneDrive
OneDrive is built by Microsoft. Microsoft OneDrive provides an Internet-based storage service. OneDrive provides free storage to anyone with a Microsoft account. OneDrive can be used to sync files on Windows PC or Mac operating systems.
Key Features:
Power a cohesive file experience.

Enhance collaboration in Teams. Work better together. …

Use visibility and controls for security.

you can upload data up to 15GB.
Dropbox
Dropbox provides a file hosting service. In which you can host your files, videos, documents, and other data. Which provides personal cloud, file synchronization, cloud storage, and client software service. Whether you are working alone or in a team, it is designed to support your projects.
Key Features:
As much space as needed

Advanced admin controls

Dropbox Showcase

Tiered admin roles

File event tracking

Advanced user management tools

Invite enforcement

Domain verification

Single sign-on (SSO) integration

Your file size should be less than 50GB

It supports macOS, Linux, and Windows operating systems.
Icedrive
Icedrive is a next-generation service built to help you easily access, manage, and update your cloud storage. It is a place to share, display, and collaborate on your files. In this, when you create an account for the first time, you get 10GB of storage for free. You can also access it on mobile, laptop, computer.
Key Features:
This gives Twofish Encryption.

you can upload data up to 100TB.

Icedrive provides a clean and easy to use interface to manage your files.

You can easily share cloud storage with your friends.
pCloud
pCloud stores your data with ease and security to your documents. It allows you to share files and collaborate with your employee, friends, and relatives. In this, when you create an account, you get 10GB for free. After this, to increase its storage, its plan has to be purchased.
Key Features:
Data Security.

Client-Side Encryption.

Project Collaboration.

Multiple File Sharing Options.

File History.

File Backup.

File Management.

Access and Synchronization.
Mega
Mega is online backup software. Mega supports Windows, Mac, and Linux platforms. In this, you will get 50GB of storage for free when you create an account in it. You can use it on mobile, laptop, computer.
Key Features:
you get up to 50GB of storage.

In this, you can encrypt the file.

Mega allows you to sync files and folders.
WorkDrive
WorkDrive is an online backup cloud storage system that enables you to easily manage your files. This platform has been developed by the team of Zoho Company. It enables you to create, collaborate, and create teamwork with minimum effort.
Key Features:
Allows you to brainstorm with the team in real-time.

You can access it from a tablet, mobile, computer.

Offers customizable reports.

you can easily upload and manage the file.
IDrive
IDrive provides a service for online data backup. This service is for Windows, Linux, iOS, Android, and Mac users. iDrive provides you 5GB for free.
Key Features:
Backup multiple computers and devices

Open files and network drive backup

External hard drives and NAS devices

Remotely manage your computers

Disk Image Backup

Sync (via computers, mobiles, and web)

Collaborate (Share via Email)

IDrive provides 5 GB of free.

You can upload and download up to 2GB of data in it.
Amazon Drive
Amazon Drive or Amazon Online Cloud Drive is Amazon's cloud storage application. It provides cloud storage, file sharing, photo printing, and file backup service with security.
Key Features:
It helps you to upload photos online.

Amazon Drive gives backups of your photos and videos.

Allows you to Sync files and folders.
Media Fire
MediaFire gives you free and paid file hosting, cloud storage, and synchronization service. MediaFire can be used by iPhone, Windows, OSX, Web, and Android to access their data. It gives a Maximum of 20GB for storing data.
Key Features:
you can upload files up to 20Gb.

professional an ad-free experience

You can paste your link into any file.

Allows you to specify access control.
Conclusion: Online Backup vs Offline Backup
I hope that you have got the knowledge of online backup and offline backup in this article. If you have read this post well, then you will know which backup you should take. If you liked this article, then you must share this post with your friends.