Method To Fix Games Keep Crashing In Windows 10
6 min read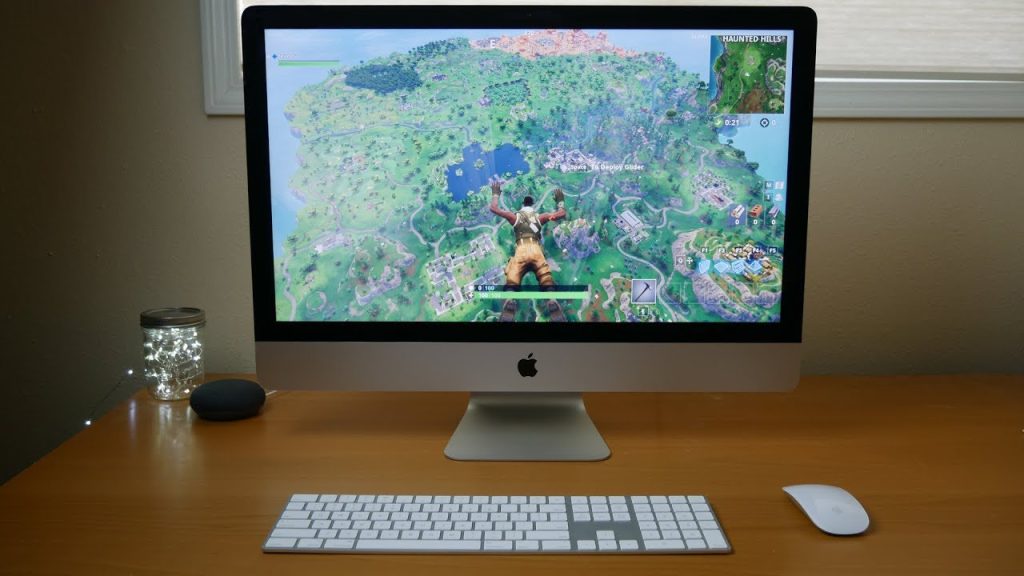 The computer can be described as a multi-purpose device, which is employed for both professional and personal tasks. Many people are gamers who want to use a normal PC for gaming excitement. There aren't many PCs that can provide the most enjoyable gaming experience until it is compatible or enhanced to increase performance. If your games keep randomly crash in Windows 10, there can be software or hardware compatibility problems. In this article, we'll go over the methods for checking compatibility and solve games that crash when running Windows 10.
How to Check the Compatibility?
Each game comes with technical specifications and minimal system requirements needed for a fast and smooth game experience. Microsoft Windows operating system comes with an integrated tool that analyses the system configuration and displays it for you to review.
Step 1. Press (Win + R) to open the Run command window.
Step 2. Type dxdiag and press Enter.
Step 3.DirectX diagnostic tool with open, with tabs for configuration of the system on the left.
Step 4. Check out the basics of information such as memory, Processor OS Version, the built BIOS version as well as the Page file that is available.
5. Compare it with the information available on the gaming technical page. If your system is in compliance with the minimum requirements that you have, then you can start downloading and installing the game.
Quick Tips: "To check the version of the operating system, Press (Win + R), type winver and hit the enter key."
If your PC's Hardware configuration works with games, it's time to upgrade your system and start it up to experience a limitless gaming experience. Here are some suggestions that will boost your computer's performance and repair your games that crash frequently with Windows 10.
Use Disk Cleanup
Disk Cleanup is among the top windows utilities that can clear the clutter on your system and make sure that the device is optimized to provide the best performance. An average user should do this task every two weeks.
Step 1. Press the Win key and type Disk Cleanup into the search Bar.
Step 2. Select Disk Cleanup App from the results of your search.
Step 3. Select the Drive which has Windows OS installed on it. It should be equipped with a tiny Windows log along with it.
Step 4. Click on the OK button to launch the Disk Cleanup program to search your PC for any unwanted clutter.
step 5. Put a check on every file to be removed. It is possible to avoid the downloads folder if you have any important files in the folder. Click OK to clear the junk on your device.
Step 6. Close the window and repeat steps 1 to 4 to return to the same screen.
Step 7. Click on Clean Up System Files button at the end to clear Windows duplicate files.
Step 8. Put a check for all the files you have found for access back to your valuable storage space.
Step 9. Click on Okay to clear the mess and then restart the computer when completed.
Quick Tips: "If you have multiple hard drive partitions, Perform this action on all of them."
Update Graphics Driver
Graphics Driver is a crucial aspect in your gaming performance. It is necessary to install the latest Graphics driver on your system. If you are experiencing games that frequently crashing on Windows 10, you need to verify and update your graphics driver.
Step 1. Press (Win + R) to open the Run command box.
Step 2. Type devmgmt.msc and press Enter.
Step 3. The Device Manager window will be displayed showing all devices in an affidavit. Look through the list and find devices that have a yellow exclamation sign. We're specifically looking at Display Adapters.
Step 4. Expand Display Adapters and choose the device you want to select. Right-click on the device , and click Update Driver. Click on 'Search automatically for Drivers' and then follow the instructions. Reboot the computer after the process is completed to complete installing your graphics driver.
"Quick tip: This technique can only be used when you've installed the most recent Windows Updates. For confirmation procedure, press (Win + I) to open the System Settings window, click on Updates and Security and then click on the "Check for Updates."
Advanced Driver Updater
If the driver for your device failed to update, it's essential to seek the assistance of an external software to update your driver. Advanced Driver Updater is among the most effective driver updater tools to scan and update the driver of your device that is damaged.
It's got a large collection of new and whitelisted devices that update it's software regularly. It instantly creates the backup of your device's driver before making any changes to the configuration of your driver. It locates the most efficient device according to the system and device configuration and automatically updates it with enhanced and faster performance.
In addition to updating the most current driver for your device, Advanced Driver Updater also detects and notifies errors to correct hardware issues related to audio, gaming, video, and other settings.
Upgrade Your Hardware
If you are experiencing random crash when you run Windows 10, it is very likely that the RAM isn't able to support games in the mode you are using. You should expand your RAM depending upon the slot that you have or double slot in order to fill it with enough power to meet your gaming requirements. You can also think about enhancing the virtual memory in order to provide greater paging space when playing.
Hard Disk Drive (HDD) is significantly slower than Solid-State Drive (SSD). If necessary, upgrade to upgrade your HDD to SSD to get a faster spinning speed and better performance. This could be a fantastic option to repair games that keep running into problems in Windows 10.
Disable Background Apps
Multitasking is a good option when working with multiple programs or files but if you've taken on a gaming outfit, any other applications should be placed at off for a while.
Step 1. Press Ctrl + Shift + Esc key combination to launch the Task Manager.
Step 2. On the Processes tab, click the CPU percentage to filter programs that put the load on CPU.
step 3.Select the top applications one at a time and hit the End Task button to end these processes.
Step 4. Click on the Memory column now to remove background applications that cause problems with performance.
Use Windows Gaming Mode
If the game you are playing is supported by Windows Try using Windows Game mode to relish uninterrupted gaming. Windows Gaming Mode disables other programs that could cause interruption. Click (Win + G) to activate gaming mode, which comes with numerous built-in applications.
You can take screenshots, record your game and share your live gaming experience or set up your audio/video settings, and test the performance of your GPU or CPU. The intuitive interface will assist you in setting up devices such as gaming mice or joysticks.
Summing Up
Gaming enthusiasts might be disappointed by the performance of their system if games are constantly crashing when running Windows 10. A regular maintenance schedule and optimization could provide a fresh energy to the PC and improve the performance of your PC. If you can identify the cause of games that crash randomly when running Windows 10, it becomes simple to resolve the problem. Most of the time, the issue is caused by hardware compatibility and Graphics Drivers. Advanced Driver Updater will solve problems with Graphics Driver issue and also manage all driver drivers for the device in a way. Make sure it is clean and enjoy the thrill of it all!