Local Records Office Explains Why Homeowners Are Receiving Letters By Mail After Refinancing
3 min read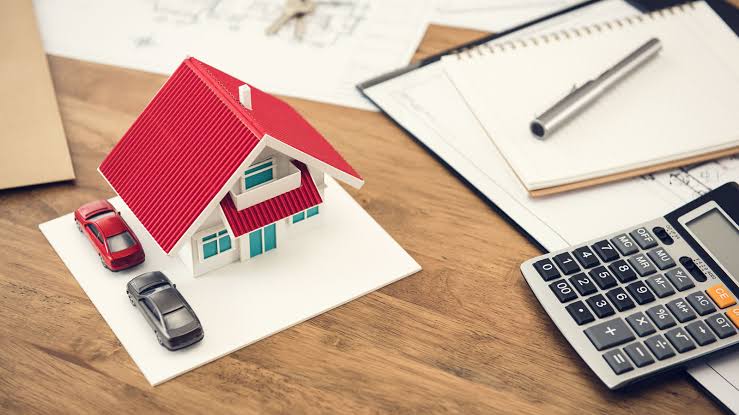 LOS ANGELES, CA — Local Records Office in Los Angeles, California distributes property history reports to new homeowners all over the United States. If you're wondering what this is, you are not alone. 
There have been reports that homeowners have been receiving letters from the Local Records Office but some people are confused about what it's for and how to purchase it. 
Here we will be explaining why some homeowners are receiving a letter by mail while others are not. 
Local Records Office sends out promotional letters by mail to homeowners who recently refinanced a home and to new homeowners who recently purchased a house or land. Homeowners are not required to pay the small $89.00 service fee that the promotional letters have. 
Why Did I Receive A Letter From the Local Records Office After Refinancing My House?
New homeowners who have recently refinanced a house or land will usually get a promotional letter from the Local Records Office by mail to offer the property owner a non-mandatory property history report that consist of:
Population ratio

Copy of the deed

Foreclosure activity in the area

Student-to-teacher ratio

Crime activity

Land value

And much more
The information is up-to-date from the day the report was first purchased. None of the data is old or out-of-date. 
Why Would I Need a Property History Report From the Local Records Office? 
The property history report is useful for many reasons. Unfortunately, real estate agents and brokers are too busy trying to seal a deal to receive the commission that they neglect to give full details on the properties they sell or refinance. Even if the real estate agent and broker did deep research on the property they sell they wouldn't be able to get a hold of the same information the Local Records Office offers. The Local Records Office works with government counties across the United States to provide customers with details that real estate brokers and agents are not able to get. 
Unfortunately, the information that the Local Records Office gets is not free, so, therefore, a small fee of $89.00 has to be implemented. 
Copy of the Deed
Having a copy of the deed is important with the rise of online identity theft. Crooks will go as far as refinancing a property without the owner knowing with fake driver's license and identification pretending to be the homeowner. Another reason to have an up-to-date copy of your home's deed is that sometimes only one homeowner is listed other times the names are misspelled. These are only a few reasons to have a recent copy of your deed. 
I Received a Second Letter by Mail by the Local Records Office
Local Records Office sends out a second promotional letter just in case the homeowner has a family member or neighbor that they would like to refer to, the family member or neighbor will receive the same property history report but for a reduced fee. 
Local Records Office says, "It's a simple way of showing our customers our appreciation for ordering our service." 
How Long Does it Take to Receive the Property History Report in the Mail?
Local Records Office starts getting to work as soon as the order gets received. From the beginning to the end it will usually take around 15-21 days. What makes the process take 15-21 days is waiting for the county where the property is located to respond with some of the data.
For more information go to www.localrecordsoffice.com
Also Read : Download Al Quran With Urdu Translation